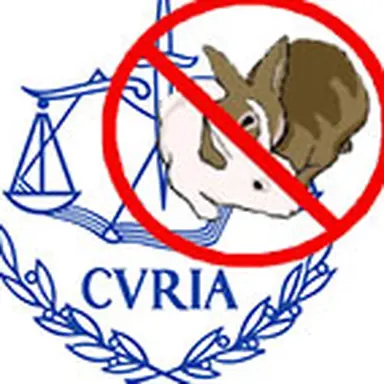 The issue was raised by the EFfCI (European Federation for Cosmetic Ingredients), which wanted to recognition of the right to market in Europe products containing ingredients tested on animals, on the grounds these tests had been made on the requirement of third countries (Japan and China). The European Court of Justice has just refused that request.
The EFfCI is a trade association representing the manufacturers within the European Union of ingredients for use in cosmetic products. Three members of that association have conducted animal testing outside the EU in order to test the safety to human health of certain cosmetic ingredients. The data from those tests was required for the use of those ingredients in cosmetic products intended to be sold in Japan and China. Those ingredients have not yet been incorporated in the cosmetic products placed on the EU market, since the scope of the prohibition on animal testing laid down European Cosmetics Regulation was thought uncertain, and the three companies concerned were exposed to criminal penalties if they were to place on the UK market cosmetic products containing ingredients that have been the subject of animal testing outside the Union.
The EFfCI claimed that the prohibition applies only where the animal testing at issue was carried out in order to meet one or more of the requirements of that regulation. Accordingly, where those tests have been performed outside the EU in order to meet the legislative or regulatory requirements of a third country, it cannot be considered that the ingredients have been tested 'in order to meet the requirements of Regulation.'
In its judgement of 21 September 2016, the Court of Justice stated that it was irrelevant that the animal testing was required in order to market cosmetic products in third countries, and that the introduction, by interpretation, of such a distinction would be contrary to the objective relating to animal protection pursued by Cosmetics Regulation.
The Court concluded that Cosmetics Regulation must be interpreted as meaning that it may prohibit the placing on the European Union market of cosmetic products containing some ingredients that have been tested on animals outside the European Union, in order to market cosmetic products in third countries, if the resulting data is used to prove the safety of those products for the purposes of placing them on the EU market.
© CosmeticOBS-L'Observatoire des Cosmétiques
© 2016 - 2023 CosmeticOBS