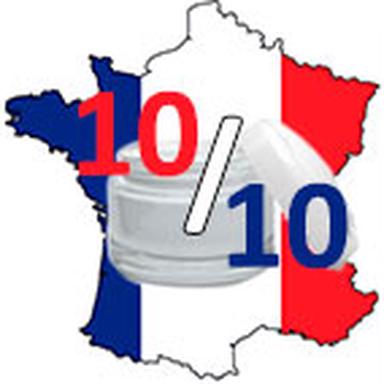 They are used on a daily basis and have always been part of human History. But since prehistoric times, when 'foundation' was applied with rush tubes that contained an ochre-coloured paste, cosmetics have really changed. Here are the 10 key figures that reveal what they represent for us today.
79
79% of the French consider using cosmetics has a positive impact on their wellness.*
The moments dedicated to hygiene and beauty provide women with much more wellness than all the other activities they do.
1
The French spend less time in the bathroom. The average time for a shampoo has decreased by one minute in a year!**
Hence the success of easy-to-use or 2-in-1 products.
38
On average, the French buy 38 cosmetic products per person and per year.*
Toothpaste, shampoos and shower gels are the best sellers.
175
Every Frenchman/woman spends €175 per year on average on cosmetics.**
One purchase out of two is made in a middle-sized store or superstore.
49.7
49.7% of cosmetics purchases are made in middle-sized stores or superstores.*
25.6% are purchased from selective distributors, 19.5% in pharmacies and parapharmacies, 5.2% from hairdressers'.
10
In 2015, 10% of the French bought cosmetics online.*
2
In 2015, the average expenditure of French people who bought cosmetics online increased by almost €2 in a year, reaching €67 per year.**
11.2
In France, the national cosmetics market represents 11.2 billion euros.**
The products that showed the highest increase in 2015 are deodorants, body care products and shower gels.
4.6
The French cosmetics market confirmed its dynamism in 2015, as exports increased by 4.6%.***
The European Union remains the first market in value: about one product out of two is sold to our European neighbours.
9.2
The cosmetics trade balance exceeded the 9 billion euro threshold for the first time in 2015 (+9.2 billion).***
France exported 11.8 billion cosmetics and exported 2.6 billion of them.
*Source: IPSOS study for FEBEA – 2015
**Source: Kantar – 2015
***Source: French customs – 2015
© CosmeticOBS-L'Observatoire des Cosmétiques
© 2016- 2022 CosmeticOBS