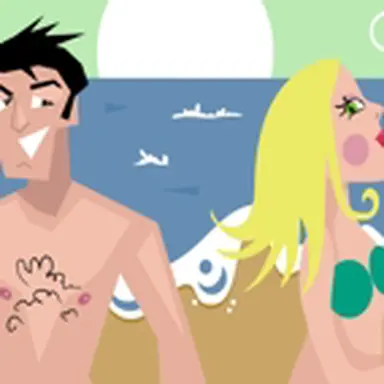 What is the relationship between the French and the opposite sex's pilosity? Is it a brake in the search for love not to carry out hair removal or, on the contrary, an advantage? The Wilkinson razor brand tried to solve this mystery with an Ipsos-conducted survey. Disparaged for decades, at least by the female sex, because they are considered as evidence of a lack of hygiene, hairs die hard.
If being hairy is natural – and useful! –, both men and women still do their utmost to get rid of their hairs. But what do they really think about them?
The hair paradox
Good news, 54% of men consider that as regards hair removal, we expect too much from women. Indeed, modern society codes are increasingly more drastic for ladies… and having a skin devoid of any hair is one of them. As a matter of fact, 63% of men think this phenomenon of systematic depilation is trendy.
However, and there is the rub, although men denounce the social pressure women have to cope with, it seems they are actually responsible for it! Indeed, to 86% of them, hair removal is part of the seduction process.
In addition, the young generation (aged 25 to 34), represents the most demanding age group as far as these hair removal issues are concerned, since 93% of young men consider women cannot be attractive if they are hairy.
Women can always find consolation in the fact that the trend gets less marked with age. Only 79% of men aged over 55 do not like hairy women – now, that is relieving!
What about women?
They are the first concerned, but it seems that as time goes by, they are getting ever more demanding with the opposite sex. 46% of them feel that a man who takes care of his pilosity is more attractive.
The same goes for younger women, who are the most sensitive to these issues: 56% of women aged 25-34, compared to 36% of those aged 55 and over. Apparently, the older we get, the easier it is to accept our spouse's hairs.
The conclusion is clear for the hairs that cover our body: getting rid of them is important to look attractive and seduce someone.
Still, it is essential to bear in mind that it is natural to be hairy. Even if it does not always mirror our idea of aesthetics, it does contribute to regulating our body's temperature and controlling our skin's hydration level. Hairs do not look that nice, that is true, but they are still quite useful!
© CosmeticOBS-L'Observatoire des Cosmétiques
© 2017- 2022 CosmeticOBS