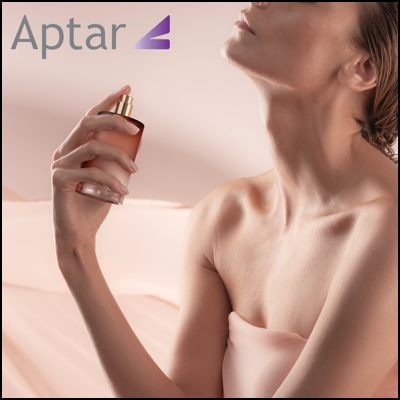 The supplier of distribution systems has just developed a new pump for the perfumery sector. Soberly called "Dolce", it offers a "voile" dispersion, more or less intense, and up to ten times longer than that of a conventional spray.
Reading time : ~ 4 minutes
Perfume is the ultimate sensual product.
To provide the consumer with the best possible experience, Aptar has worked to design a mechanism that challenges what we know today.
The manufacturer has developed the "Dolce" pump, the main feature of which is its wide diffusion spectrum, like a cloud.
In addition, you can modify the amount of perfume you want to apply yourself. Simply press the spray more or less long. "We perfume ourselves differently according to the times of the day, the occasions," explains Aptar.
To take nothing away from the pleasure, this distribution system is totally silent, a way of "letting the magic of the perfume work without being disturbed by the slightest noise."
What effects on the perfume?
Unlike conventional sprays that deliver a strong and vivid spray, the Dolce pump sprays micro-droplets. Aptar worked with designer Antoine Lie to find out if this new way of broadcasting had any impact on fragrances.
The perfumer therefore carried out a series of tests according to the following protocol: apply the same perfume from two different bottles (one of which is equipped with the latest from the Aptar team) to each arm, smell immediately and repeat three hours later.
"In 80% ...