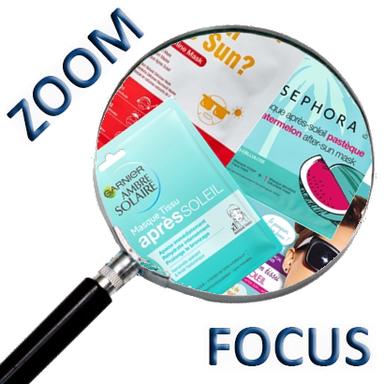 Practical on holidays, these single-use masks are providential after an overdose of sunshine. They do not take up space in the suitcase and soak the skin with moisturizing and soothing active ingredients. In the after-sun category (rather slower), they are the only ones that are doing well!
Even when properly protected, skin needs to be comforted after a day in the sun. It is often dry, tight and has redness.
And above all it has stored heat and aspires to be cooled!
Inspired by soothing compresses, these fabric or biocellulose masks cool the epidermis and calm cooking sensations.
Welcome back from the beach, they offer the skin an intense care, a catch-up session in a way!
Talika was among the first to offer them (Bio-Enzymes Mask After Sun, 20 g, €7.90). This after-sun mask moisturizes, soothes and repairs the overheated face in 15 minutes, providing immediate freshness.
Its secret lies in biocellulose, an ultra-pure nanofibre resulting from the enzymatic fermentation of coconut water, whose 3D structure retains a high dose of active ingredients and optimizes their diffusion in the skin.
In perfect affinity with the epidermis, which it marries like a second skin, biocellulose tissue is associated with a high concentration of hydrating hyaluronic acid, as well as soothing chamomile and arnica extracts.
It is highly appreciated by sensitive or sensitized skin! In a single application, the epidermis can absorb the equivalent of one month's worth of serum (20 g)!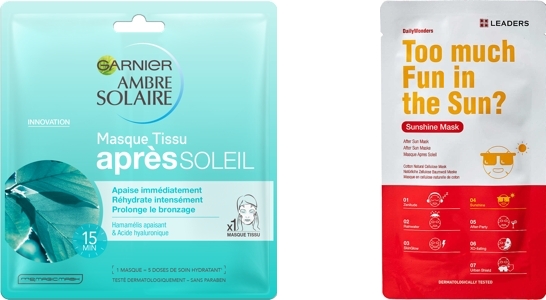 This summer, after Garnier Ambre Solaire (After-Sun Fabric Mask, 32 g, €3.25), it is Loua's turn (After-Sun Fabric Face Mask with soothing chamomile extract, Instant ice cube effect, €3.90), Leaders (Too Much Fun in the Sun Sun Sunshine Mask, 25 ml, €5.90) and Sephora Collection (Watermelon After-Sun Mask, €5.99, including 1 face mask + 1 organic cellulose cleavage mask) to imagine their own.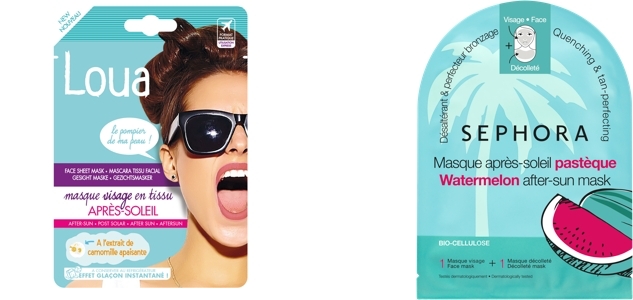 Another benefit of these masks is that they prolong the tan, like Maria Galland's cultissime mask, the only one in a tube (204 After-Sun Face Mask, 75 ml, €33).
Not only does it calm and regenerate the skin (tamarind and green tea seed extracts, Aloe Vera, jojoba oil…), but thanks to its innovative tyrosine and vegetable protein complex, it maintains the level of melanin production and thus intensifies the tan.
Ariane Le Febvre
© 2019- 2020 CosmeticOBS