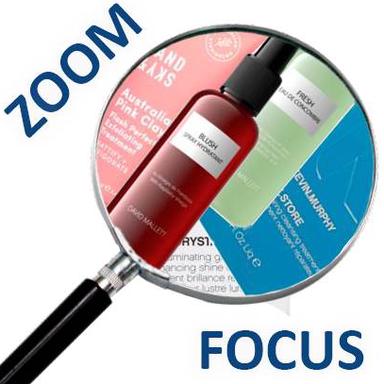 Australian cosmetics are on a roll, especially among beauty journalists! After Aésop, a wave of Australian face care, hair care, and makeup brands has been announced for September. Here is a little Parisian snobbery lesson…
No one really knows where the success of Australian brands comes from: outstanding marketing and packaging skills (the packs can be very easily recognized, like Aésop's apothecary, amber-coloured glass bottles and aluminium tubes, Kevin.Murphy's geometrical packs, all adorned with different colours, David Mallett's black opaline with white labels…), the appeal of exoticism, the real quality of the products, or the selectivity of beauty editors (always in search of the perfect product), who get ecstatic over a shower gel that costs over 30 euros??? Maybe it is just a bit of everything! Anyway, their products will be flocking to our stores next September. Kevin Murphy, David Mallett, Sand & Sky, Nude by Nature… their common point with Aésop is that they were created by Australians – and they more or less strongly emphasize the fact that their ingredients come from their land.
On the hair care segment…
No doubt David Mallett is the most Parisian of Australian hairdressers! His salon Rue Notre-Dame des Victoires is one of the most highly prized in the capital and his products are extremely popular among beauty journalists (they mainly contain organic ingredients and are free from any useless chemical additives). Just like in Aésop's own days, these products are smart enough not to sport too feminine-looking packaging, which means men (also) love them!
However, if his hair care products are made in France, David Mallett still puts his origins forward with products like Australian Salt Spray (150 ml, €30), with Murray River salts harvested in New South Wales. Although it was mostly valued by the best chefs until recently, this salt provides your hair with mineral benefits, in particular a high content of calcium and magnesium, and a natural bounce for an ideal holiday look!
His latest creations include Fresh Eau de Concombre Hair & Face Mist (150 ml, €39), or Blush Spray Hydratant with Raspberry Vinegar (150 ml, €35), which protects coloured hair from oxidation (organic tomato extract), pollution (anionic polysaccharide), and UV rays.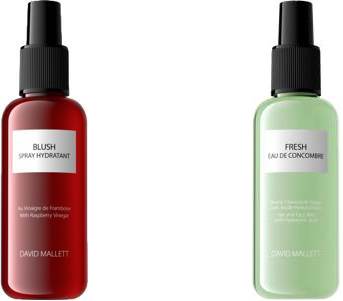 Kevin Murphy is another ultra-trendy Australian hairdresser to have conquered France. His hair treatments were already distributed in France, at La Petite Épicerie in Le Bon Marché department store, but things are quite likely to take on a new dimension now, with the opening of his first Academy aimed to teach hairdressers how to use his products. The brand intends to open 2,500 new hairdressing salons in 2018.
As he comes from the fashion and film industries (he has been taking care of stars like Nicole Kidman or Heidi Klum), Kevin Murphy already enjoys a solid reputation on the global level. About ten years ago, he realized that to create his own hair styles, he needed specific products. So, he decided to develop his own line, which now counts 38 references: shampoos, conditioners, treatments, hairstyling products, and tools/accessories. All his hair care products are sulphate- and cruelty-free (non-tested on animals – a purely marketing argument, but let's move on…). They contain essential oils, organic botanical ingredients or ingredients derived from integrated farming, wild plant extracts, and natural antioxidants.
His latest range? Colouring.Angels (250 ml, €31.42): treatments that beautify the colour, make all blonde shades radiant, neutralize undesirable reflections, and enhance the colour longevity.
Let's mention a few cult products, like Maxi.Wash Detox Shampoo (250 ml, €27), which removes any product deposits, residues, and pollutants, by balancing the production of sebum, or Re.Store Repairing Cleansing Treatment (200 ml, €28), a cleansing, 'no-poo' treatment which completely transforms the hair feel.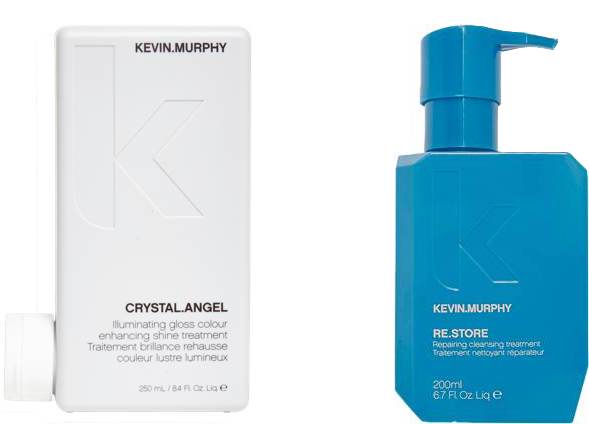 On the skincare and makeup segments…
Nude by Nature arrived in force in Nocibé stores. On their website, Australia's #1 mineral makeup brand highlights the fact that for the royal wedding, Meghan wore the Radiant Loose Powder Foundation with an SPF15 (€28, 20 shades), the Touch of Glow Highlight Stick (€20, three shades), and the Eyeshadow Trio (€28)!
For September, they imagined a whole range of 100% natural lipsticks enriched in Kakadu plum and shea butter to say goodbye to toxic lipsticks (Moisture Shine Lipstick, €22, 10 shades; Creamy Matte Lipstick, €22, 10 shades; Sheer Glow Colour Balm, €20, four shades; Moisture Infusion LipGloss, based on hyaluronic acid microspheres, €21, 10 shades), as well as Defining Lip Pencils (€18, 6 shades), and a Perfecting Lip Primer (€20). The shades are inspired from Australia's sun-kissed beaches and arid deserts.
As for Sand & Sky, this new Australian brand has just appeared in Sephora stores, with two flagship products: Face Mask with Australian Pink Clay (60 g, €46.90) and Flash Perfection Exfoliating Treatment (100 ml, €39.90). Created by two Australian twin sisters who wanted to make the whole planet discover the remarkable power of their country's plants, Sand & Sky is certainly not scared of asserting their origins!
Latest news: the arrival of a new cosmetics brand (Nilessences) has been announced for September… and it is based on crocodile oil!!! No, you are not mistaken, and frankly, we call for a boycott! But, contrary to what you might think, the brand does not come from the country of Crocodile Dundee, but from… South Africa. A good point for Australia!
Ariane Le Febvre
© 2018- 2020 CosmeticOBS