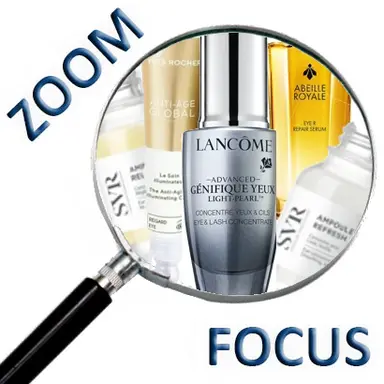 These massage pearls are blooming in the new spring eye care products and frankly, we are not going to complain about them!
These are definitely the applicators that we prefer, because the other tips (whether roll-on or zamac tips) cling to the tissues so fine of the eye contour, while the pearl, we walk it lightly as we want around this jewel zone of our eyes and it is we who exert the desired pressure.
In the wake of Lancôme (Advanced Génifique Yeux Light-Pearl™ Sérum, 20 ml, €64), whose pearl massages the eye contour at 360° (a patented exclusivity), the spring eye contour care products are equipped with the magic pearl that refreshes and decongests the eyes, while allowing an easy and homogeneous application of the formula on the entire eye contour, including the smallest (often inaccessible) corners.
Made of stainless steel (which keeps a cool touch in addition to being inert), it also facilitates the penetration of the treatment.
With Guerlain, the pearl becomes a golden drop (4D Gold Drop) to accompany its new treatment dedicated to the youthfulness of the eye contour and the opening of the eyes (Abeille Royale Eye R Repair Serum, 20 ml, €105).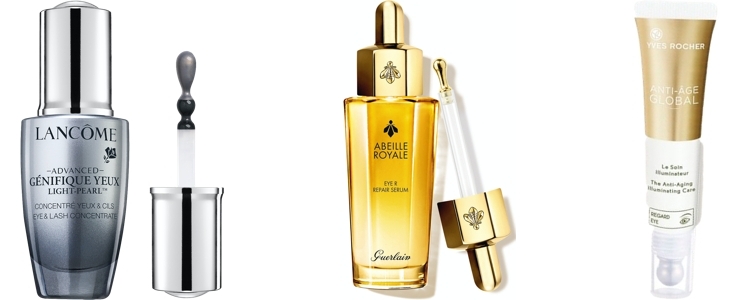 The caressing sensation of the pearl can also be found in Yves Rocher's Global Anti-Aging Eye Illuminator with plant bud nectar (15 ml, €39.90). You can gently roll it from the inner corner of the eye to the outer corner, and finish by gently tapping it to make the product penetrate.
And in the new eye routine from Laboratoire Dermatologique SVR (Ampoule Refresh and Ampoule Relax, Concentré Yeux, 15 ml, €29 each), it's not one but two pearls that complete our seduction!
The first one is a fresh gel that smoothes and tones the little puffy eyes of the morning, with the help of vegetable caffeine, a marine algae, medium molecular weight hyaluronic acid and a smoothing peptide.
The second is a comforting oleo-gel serum that relaxes the eye area and stimulates its repair at night, with the help of gaba, silk tree extract and post-biotic. The oil-like texture is ideal for massage to eliminate accumulated tension. A real mini-spa for the eyes!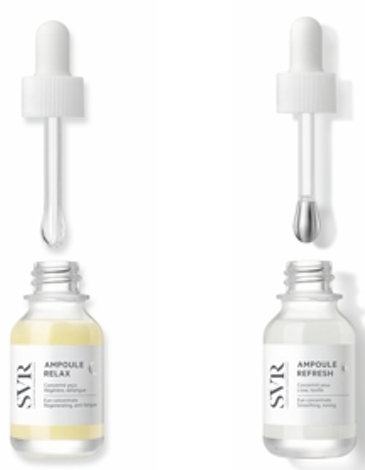 And in both cases, the famous massaging metal pipette that activates microcirculation, which the eye contour always needs. An excellent idea from this brand, which certainly enchants us with its innovations!
Ariane Le Febvre
© 2021 - 2023 CosmeticOBS