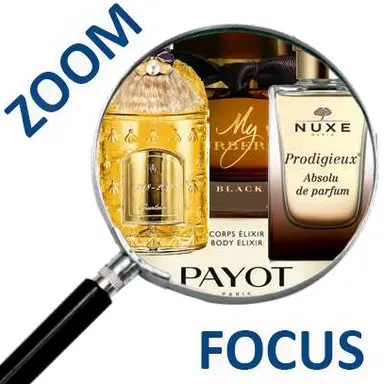 Tenacious and powerful, these voluptuous fragrances leave their mark on the skin and over time and… are excellent gift ideas for all those who love "scent in the wake".
For its 190th anniversary, Guerlain is creating a new fragrance with an unprecedented concentration - Absolute - that combines contemporary notes (orange, orange blossom, almond…) with a more traditional Guerlinade at the base (benzoin tincture, sandalwood, ylang ylang).
This exceptional limited and numbered edition piece is accompanied by a 20 ml bag spray bottle (Le Flacon Abeilles 190e Anniversaire edition, ml250, price in Guerlain Boutiques: €1100).
The art of fragrance reinvented
The same enchanting intensity for the new Prodigious Absolute opus of Parfum de Nuxe (ml30, €65), still composed by Serge Majoullier, in an oil texture that envelops the skin with an even more intense and sensual trail. Thanks to 25% perfume concentrate, the hold is exceptional!
Twice as concentrated as the original Eau de parfum, Absolu sublimates the floral and oriental notes of Prodigieux le Parfum. The finesse of the tiare, a subtle touch of honeyed broom, wrapped in a gourmet vanilla and a powerful and tasty tonka bean, are combined in perfect harmony. Such a precious nectar is distilled sparingly, hence the new drop application system that deposits the right amount of perfume on the pulsation points, where the skin warms the perfume (hollow wrist, neck, neck, …).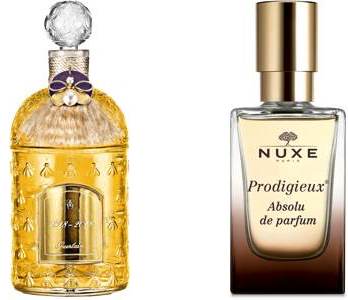 Payot in turn offers a particularly successful amber fragrance (bergamot, neroli, frangipani flower, myrrh, vanilla, patchouli, musk, woody notes of amyris…): Elixir Le Parfum, in a bottle scattered with gold flakes (ml100, €45), accompanied by a firming body treatment with precious oils, to further intensify the fragrance's imprint (Sublime Elixir Cream, ml200, €45).
Composed by Francis Kurkdjian, Burberry launches in November My Burberry Black Elixir de Parfum (ml30, €138€, limited edition), a floral fragrance (absolute of rose and jasmine, praline and black vanilla, candied lemon and sandalwood).
Even Bonpoint, renowned for its delicious waters for children, imagines a much more feminine and tenacious fragrance: L'Eau de Bonpoint Eau Intense (ml50, €80), where the orange flower and white flower facets have been intensified.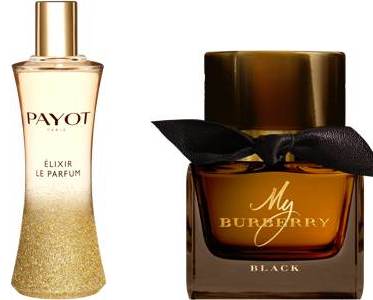 Ariane Le Febvre
© 2018 - 2022 CosmeticOBS