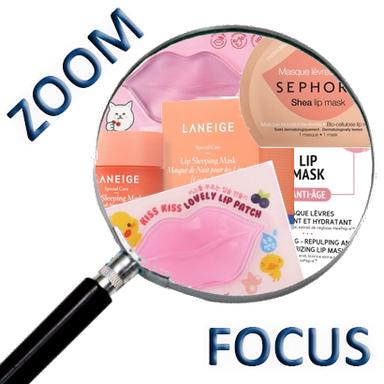 Straight from Asia, they multiply like buns! In jars, tubes or patches, they remove streaks and small dead skin, and offer a welcome nutritional bonus in the heart of winter, especially if you tend to abuse matte lipsticks! Enough to start the year with a smile…
We imagine them to be smooth, plump, naturally pinkish, but this is far from always being the case, as lips are devoid of natural protection and are therefore particularly vulnerable.
Masks offer them a protective cocoon and, because of the occlusion they provide (thick layer, hydrogel, biocellulose or tissue…), they allow their moisturizing and nourishing active ingredients to penetrate better. Erborian (Camellia For Lips Glamour Lip Care Mask, 7 ml, €22) and LaNeige were among the first brands to offer them in France (packaged in jars).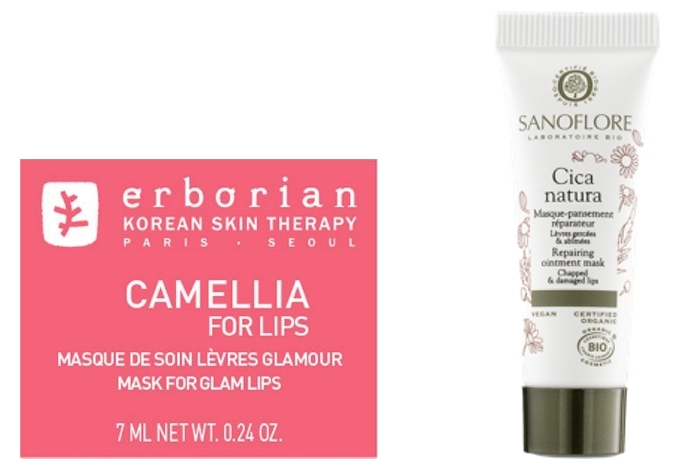 Two Korean brands. LaNeige continues this winter with its Lip Sleeping Mask, Night Mask for Lips (20 g, €21, from the end of January at Sephora), in two new scents: Vanilla and Grapefruit.
The hydro-gelled base, typically Asian, envelops the lips without excess material, which is pleasant. Berry and red berry extracts, hyaluronic acid, minerals and antioxidants drink the dried lips during sleep. Another night mask for the lips from Care:Nel, (Berry Lip Night Mask, 5 g, €4.40).

Sanoflore has just launched Cica Natura, Repair Bandage Mask (10 ml tube, €10.50), to treat chapped and damaged lips. Both repairing and beautifying, this certified organic balm intensely nourishes the lips, with a high content of organic Vercors camomile (hydrolate and essential oil), vegetable glycerin (23%), Aloe Vera gel, shea butter and organic sunflower oil.
Tissue masks
They're the most numerous. They can be used either at night or during the day, as they also prepare the mouth to receive lipstick, especially if it is matt.
They can be found on a bio-cellulose base in the Biocyte Cosmetics range (Lip Mask Replenishing & Moisturizing Bio-cellulose, €6 each, box of six masks : €32), at Sephora Collection (Shea Lip Mask or Pink Lip Mask in bio-cellulose, €2.99 each), or in the form of hydrogel patches, at Etude House (Invigorating Cherry Jelly Lip Patches, 10 ml, €4,25), Truly (Heartbreaker Jelly Lip Plumping Mask, Lip Mask, 30 ml, €15), Patchology (Flash Patch Hydrating Lip Gels, Patchs Hydrating Lip ; Keep Smiling by Moodpatch, €12 for all five patches, from the end of January), or TonyMolly (Kiss Kiss Lovely Lip Patch Mask with Red Fruits, 10 g, €5, all at Sephora).
While waiting for them to make their appearance in supermarkets in June at Garnier SkinActive (Coconut Milk Fabric Mask + Nutri Bomb Hyaluronic Acid for Lips, €2.95 each).
Ariane Le Febvre
© 2020 CosmeticOBS