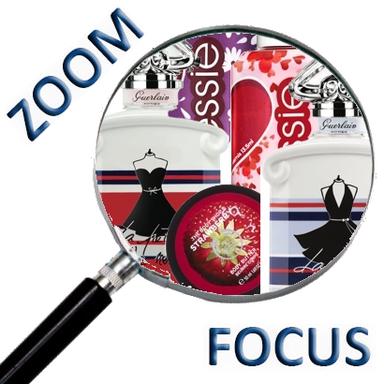 Be my Valentine! Unlike Advent calendars or boxes, Valentine's Day does not take the path of CSR, but is a pretext for many variations celebrating love from every angle, from nail polish to dry shampoo, traditional balms or aphrodisiac massage oils, and even a heart stamp published by a major perfume house…
A little, a lot, passionately…
Even if lovers (we hope!) prove their love to each other every day of the year, February 14th remains the symbolic date on which it is not shameful to make a romantic gesture for one's sweetheart. Beauty remains a sure value to celebrate Cupid!
And while there is extra care in the boxes, the obsession with the virtuous has not (yet) won this great commercial holiday!
Valentine, how good you smell!
Chanel creates Chance Crayons de Parfum (4 X 1.2 g, €75), concrete perfume in a new format, to write the most sensual message of love on the skin of the chosen one. And revive the fragrance's trail throughout the day.
Kenzo has come up with two boxes dressed in red for Valentine's Day. The first one is devoted to the Flower by Kenzo eau de parfum (50 ml), "paired" with a creamy hand and wrist eau de parfum (20 ml), all for €84.
The second contains an Eau de Vie Flower by Kenzo (30 ml), a zesty ginger variant of the famous powdery floral, and a red gloss, for €54.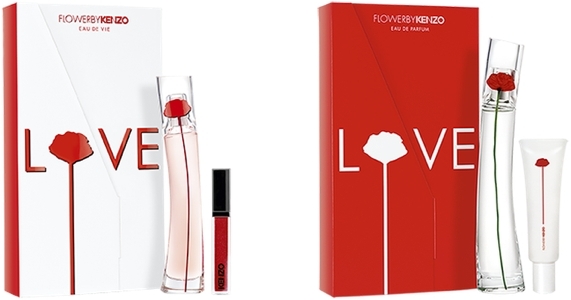 Guerlain also proposes two limited-edition boxes of La Petite Robe Noire for the lovers' party in original cases decorated by the famous duo of artists Kuntzel + Deygas.
The first contains an intense eau de parfum 30 ml and a hand cream 15 ml (€71), the second contains a "normal" eau de parfum 30 ml and a hand cream 15 ml (€68.50).
LVMH's flagship fragrance is also celebrating Valentine's Day with the Petite Robe Noire So Frenchy, which, for a limited edition, is adorned with blue, white and red stripes. The embodiment of French chic! (Eau de Parfum Série Limitée So Frenchy, 50 ml, €97; Eau de Toilette Série Limitée So Frenchy, 50 ml, €80.50; Eau de Parfum Intense Série Limitée So Frenchy, exclusively at Sephora, 50 ml, €99).
The brand is even going so far as to publish various heart-shaped stamps, in partnership with La Poste (available from the end of January), enough to make you want to take up your pen to write unforgettable love letters!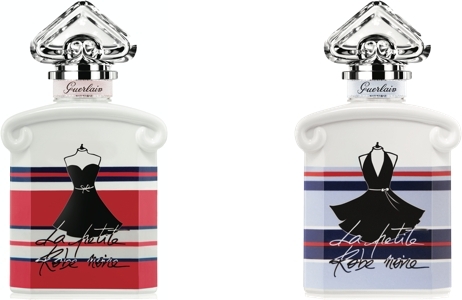 Cacharel accompanies four of its eaux de parfums (50 or 30 ml) with 50 ml scented Sensual Body Lotions (Coffret Amor Amor, €63; Coffret Anaïs Anaïs Premier Délice, €35; Coffret Yes I Am, €42).
As for Colab, they're offering a Love Love version of their Original Dry Shampoo with the addictive scent of bergamot and rose (200 ml, €4.99, at Monoprix). Enough to distill in our mane a trail in which our darling will never tire of curling up!
Valentine, how sweet you are!
Until now there was little care, apart from the usual aphrodisiac balms or massage oils, promises of torrid nights!
There are still some this year, as for example at Bernard Cassière with a balm that transforms into a silky oil with the bewitching scent of Tahitian monoi, coconut, jasmine and vanilla (Tribal Aphrodisiac Balm, 125 ml, €36), or in an organic version at Melvita (Relaxessence Discovery Set containing a Relaxessence massage oil 20 ml, a Relaxessence bath oil 140 ml and a Relaxessence body scrub 200 ml, €39).
As for The Body Shop, it will make us melt with pleasure (without melting our savings!) with its Strawberry Heart Box containing a Shower Gel 60 ml, a Body Butter 50 ml and a Lip Balm 10 ml with strawberry seed oil (€12).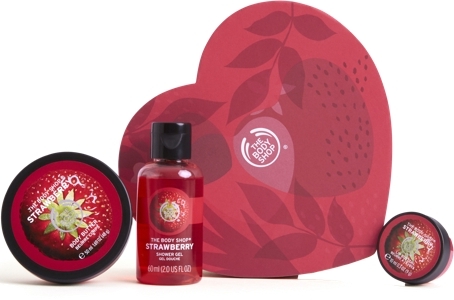 More original, Sephora Collection proposes for the occasion a romantic multimasking session, to offer or share with your lover (Kit of six masks, 18,90 €, containing 1 charcoal face mask, one bubble face mask "The Bubble Mask", one lychee face mask, one pair of biocellulose cucumber eye masks, one shea butter lip mask, one pair of avocado hand masks).
Valentine, how attractive you are!
Here we enter the field of limited edition make-up, with lipsticks and nail polish in mind.
In the first category, Lancôme declines L'Absolu Rouge Ruby Cream with facetted grape like a precious ruby in two highly kissable matte shades ! As for the lipstick, it comes in a velvet case (Valentine's Day Limited Edition, €34).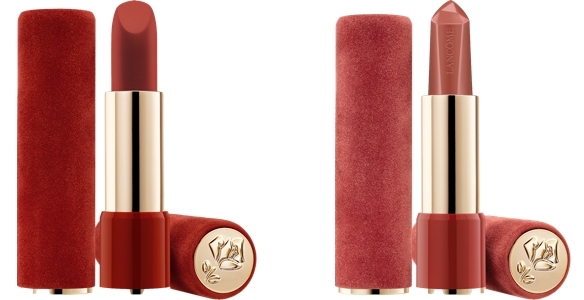 A great gift idea is also Chanel's Rouge Allure Camélia with a satin or matte finish (Rouge Allure and Rouge Allure Velvet, €38 each, eight shades ranging from white to purple, in a limited edition), a real jewel in a Collector's box stamped with a golden camellia, the iconic emblem of the luxury House.
Nail polishes too can say "I love you" without looking like it, like Mavala's Vernis Mon Amour with its "love apple" red hue (5 ml, €5.60), or the Essie loves me Collection, which, for Valentine's Day, is inspired by the gourmet chocolate and the copper leaves in which it is wrapped. four special editions decorated with hearts, mouths or daisies, in shades of metallic pink or red, creamy pink or black cherry (13.5 ml, €11.90, at Monoprix).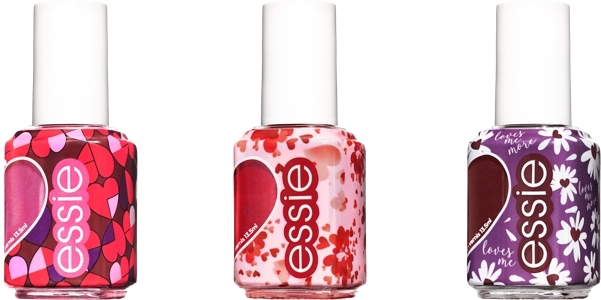 Finally, if you want your make-up to last all night long, we can't recommend enough this Urban Decay range (All Nighter Face Primer, €32 and All Nighter Ultra Matte, €29, Long Lasting Make-up Fixing Spray, from Sephora), as well as this foundation (Stay Naked The Fix Powder Foundation, €35, 24 shades).
Ariane Le Febvre
© 2020- 2021 CosmeticOBS