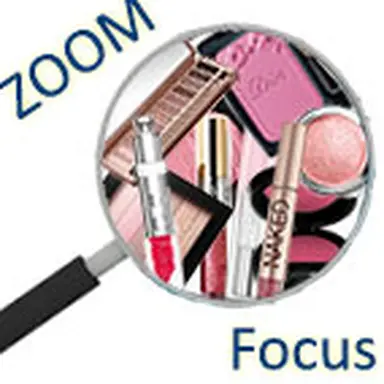 From the palest to the most intense, just like peonies, pink is omnipresent in spring palettes. Cheekbones, eyes, lips… no segment of make-up escapes her. Zoom on the cosmetic news of the week by Ariane Le Febvre.
Doll cheeks
Nothing like a fresh pink blush to celebrate the arrival of spring and give vitality to the complexion! - Givenchy has made pink the centrepiece of its Over Rose collection. Impossible not to find the one that fits you in this palette of 9 roses for cheeks and lips (Prismissime Euphoric Pink Givenchy, 61 €, in March). - Universally flattering, these two shades refresh and illuminate most skin tones: DiorBlush Trianon Edition tint 946 Pink Rêverie Dior, 44 €; Blush Highlighter tint 01 Rose Ballerina Lancôme collection French Ballerine, 47 €. - Lancôme is also installing in its permanent references a new long-lasting powder blush with adjustable intensity (Blush Subtil, 39.50 €, from 3 March), with three real roses: Rose Sable, Rose Paradis or Rose Indien. Thanks to a technology (Translupearl®) that combines mineral powder particles coated with silicones and ultra-fine transparent fillers, the make-up result is particularly melted. - Nars offers 4 shades of pink blushes (with matching lip pencils) in its Pink Avant-Garde collection. The most fitting? The Blush New Attitude, a cherry blossom tone or the Blush Love, a tea rose (30 €). - Even sunny lands turn pink! This one offers 5 shades, from cotton candy to brownish pink: Terre de Soleil Multi-éclat Rose Glow by Revlon, 5 shades of roses, 15,90 €, in April. As for Bobbi Brown, the two illuminating powders in his Uber Pink collection also adopt pink (Illuminating Bronzer"Be Pretty" Antigua or"Be Bold" Pink Peony, 37 €, in February). - The creamy textures, always very present (Météorites Bubble Blossom Collection Guerlain, 37 €, shade 01 Pink, limited edition; Multi-Blush Blush Cream N°02 Candy Clarins, 27,50 €) make the look even more"healthy" and it is not forbidden to superimpose the two (blush cream after foundation and blush powder after powder), for an even more tenacious look. - You can also opt for the Baume Tout Rose Lèvres & Pommettes from the Akane certified organic brand (14.90 €), a very natural shade that resembles the colour of the emotion that rises to the cheeks.
Petal eyelids…
The pastel freshness of pink invades the eyeshadows, evoking sugared almonds, flowers or tutus. This pale pink, bright or nude makes most eyes sparkle discreetly. The silky, often delicately pearly, semi-creamy, semi-powdery textures illuminate the eyelids with transparency and a velvety effect on the skin: - Ombre Couture N°10 Rose Illusion Givenchy Over Rose collection, 23 €, limited edition ; - Shiseido Satin Cream Shadow, 28 € Konpeito RS318 shade, a candy pink inspired by a Japanese confectionery, or Magnolia PK302, a creamy pink, both from February 17th ; - Chanel Impulsion shade Illusion Spring Notes collection, 30 €, a pastel pink with silver glitter..; - Ombre Hypnôse Dazzling DO125 Spinelle Rose Lancôme collection French Ballerine, 28,50 €, a pink skin that evokes lingerie). They can be applied all over the upper eyelid (mobile eyelid, as well as under the brow arch). - Finally, the new Naked 3 Palette from Urban Decay (48 €, at Sephora) explores the whole range of roses (after bronzes and taupe). In the kingdom of the natural, this cult series of 12 rosy shades (matte, pearly or metallic) is uncontrollable! Velvety texture super easy to work and superimpose, long lasting hold, universally flattering colors, one flawless! - More audacious, the deep pink eye shadow (Giorgio Armani Beauty, Eyes To Kill Solo N°22 Anemone, 36,50 €, from April 7th) can only be considered if you have slept well! A neat complexion is imperative, otherwise alien eyes are guaranteed! - There is even a pink mascara at Givenchy (actually a pink with taupe accents) that makes the look enigmatic (Mascara Noir Couture N°4 Rose Pulsion, Over Rose collection, 32 €).
Lips: 50 shades of roses…
Pink is a natural colour on the lips. More obvious and easy to wear, it is in this segment of make-up that he gives his full measure! From the most intense to the most tender. As far as textures are concerned, gloss is back, thanks to new thin, super-comfortable formulas (they are filled with care agents), without thickness or stickiness. The most popular colours trendy ? - Le fuchsia (Red Allure Velvet tint La Diva Chanel collection Spring Notes, 32 € ; - Dior Addict Fluid Stick Dior, 35 € Wonderland shade, from April 1st ; - Gloss Volupté Yves Saint Laurent, 27,50 €, N°49 Terriblement Fuchsia, from 17 February ; - Red Edition Velvet shade 06 Pink Pong Bourjois, 13,50 €, in March); - Stabilo® pink: Phyto-Lip Twist Sisley, shade 4 Pinky, 32 €; Lip Color Bobbi Brown collection Uber Pink, shades New Neon Pink or Pink Kiss, 25 €, limited editions, in February ; Hydra Color Rose Couture Innoxa Lipstick, 13,50 €.
Softer, baby roses are popular among young women but can give a fuller appetizing lips more… mature! - Lip Gloss Bobbi Brown collection Uber Pink, Baby Pink shade, 24 €, in February ; - Lip Lover Lancôme 333 Rose des Nymphes, 22 €, from March ; - Phyto-Lip Twist Sisley, shade 2 Baby, 32 € ; - Naked Ultra Nourishing Lip Gloss Urban Decay, Walk of Shame shade, 19 €, Sephora ; - Lip Color shade Sheer Pink Dune Tom Tom Ford Beauty Spring 2014 collection, 46,50 € . ; - Gloss Hysteria Rose Kate Arcancil, 11,50 €).
Lively and mischievous, candy roses go to the greatest number: - Shiseido Red Candy Lacquer PK425, 28 € . ; - Sparkling Lips 179 Murmur collection Le Rouge Chanel, 27 € ; - Gloss In Love Lancôme collection French Ballerine, shade 302 Rose Oscar, 24,90 € ; - Lip Lacquer T. LeClerc, Parisian Pink, 15 €, limited edition).
The same goes for the new generation spring reds (in stick or large pencil), perfect"hybrids" that combine brilliance, colour and the comfort of a balm. Less pigmented than traditional lipsticks, they offer a lighter color: - Color Riche Extraordinaire, 14,80 €, tint 101 Rose Melody or Baume Caresse Rose, 6 €, both L'Oréal Paris ; - Colorburst Lacquer Balm Revlon Coquette, 9,90 € ; - Lip Pencil Satin Descanso, tea pink, Nars collection Rose Avant-Garde, 25 €. With them, there is little risk of making mistakes. As with the Rouge Interdit Shine shade N°36 Rose Sensation Givenchy Over Rose collection, 30 € (limited edition). With an iridescent transparency, thanks to its pH reactive pigments, it transforms on contact with the skin into a unique and personalized pink, perfectly adapted to each complexion.
The Observatory of Cosmetics
© 2014- 2022 CosmeticOBS