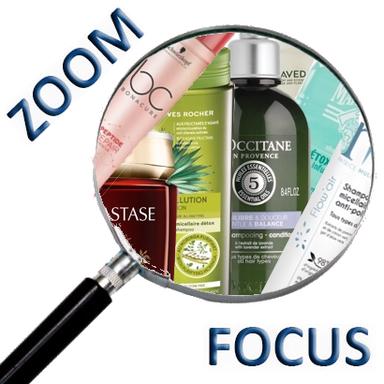 Like the famous make-up remover water, from which they "borrow" its cleaning effectiveness, micellar shampoos are used in all distribution channels. Mostly associated with detox, they are now found for other hair types (fine, dry, colored…). And we see the first micellar hair conditioners and treatments. The micelles haven't finished saying the great'mass!
A micellar shampoo, what is that?
Micelles are small particles of cleaning agents, composed of two parts: a lipophilic body that attracts hair impurities (sebum, pollution, residues of styling products) like a magnet and a hydrophilic head that allows impurities to be removed more easily with water, without damaging the hair.
But one could say that all surfactants with both a water and fat affinity are organized into micellar structures.
It didn't take much longer for micellar shampoos to guarantee extra purity (which is why they first appeared in the detox and anti-pollution ranges).
They clean gently (most of the new formulas are sulfate-free) but in depth, and in these times of demonization of sulfates, it seems quite logical that they should be put back in the spotlight.
Originally hair salons' products
It is in this circuit that everything began and it is always there that we find the most "care" and innovative formulas.
First to "draw": Schwarzkopf Professional (BC Bonacure Peptide Repair Rescue, Micellar Shampoo or BC Bonacure pH 4.5 Color Freeze Sulphate-free Micellar Shampoo for the shine of coloured hair, 250 ml, €12.15 each), Redken (Clean Maniac, Micellar Shampoo, 300 ml, €19.80), Kérastase (Aura Botanica "normal" Micellar Bath for fine to normal or rich hair, for dry to very dry hair, 250 ml, €22.50 each), Patrice Mulato (Flow'air, Micellar anti-pollution shampoo, 200 ml, €12.92, all hair types) and above all Aveda who has just equipped his Shampoo (250 ml, €17.50) and Rosemary Mint Conditioner (250 ml, €21) with micellar technology.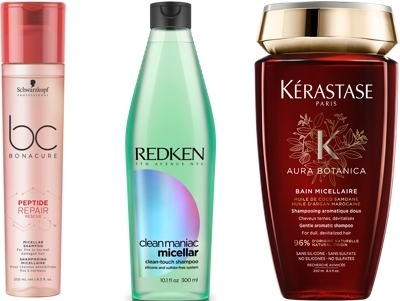 Suitable for all hair types, even coloured hair, they give body and shine (they also contain white vinegar) to fine hair and can be used daily.
Last minute, the brand has just launched the product that seems the newest to us: Rinseless Refresh Refresh Micellar Refreshing Spray for hair and scalp (200 ml, €33).
We could say that it is the first micellar dry shampoo, except that it is a mist (so wet) without rinsing with the soft scent of certified organic essential oils (mandarin, lemon, ylang ylang…) which purifies and refreshes the hair between two shampoos, facilitates styling and allows to space the shampoos.
Detox and anti-pollution formulas in supermarkets
These gentle purifying formulas are especially suitable for urban women and can be used by all hair types. They remove impurities more easily and avoid having hair that greases (too) quickly. They can be found at Le Petit Marseillais (Micellar Shampoo Detox Fresh Verbena and Tea Infusion, 250 ml, €2.98) and, in the vegan and sulphate-free version, at Energie Fruit (Micellar Shampoo & Detox, green tea mint & Aloe Vera organic, 250 ml, €4.49 ) and Le Petit Olivier (Micellar Shampoo Purifying Care, normal to greasy hair, 250 ml, 2.99 €).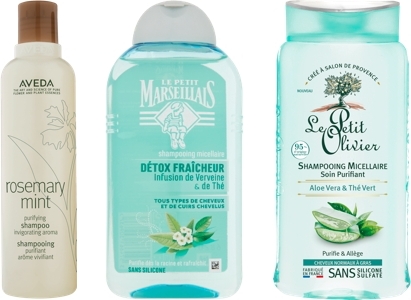 As for Nivea, who has stopped her capillaries in France, her Micellar Shampoo (Purifying or Sensitive, 400 ml, €2.90) is only available in Belgium.
Micellar first aid is coming…
We owe one of the first micellar conditioners to L'Occitane. At the same time as its sulphate-free and silicone-free micellar shampoo, the Provençal brand is launching a micellar conditioner whose originality is to be able to be applied on both the lengths and the scalp.
Both respect the scalp ecosystem and are suitable for all hair types (Micellar Shampoo Balance & Softness, 300 ml, €18; Micellar Conditioner Balance & Softness, 250 ml, €18, range with five essential oils, from September 15).
Let's also mention the Micellar Detox Anti-Pollution Shampoo with agave fructans and purifying moringa from Yves Rocher (300 ml, €5.90).
Unreleased in cosmetics, agave fructans activate the microcirculation of the scalp to allow the hair to grow stronger and more beautiful.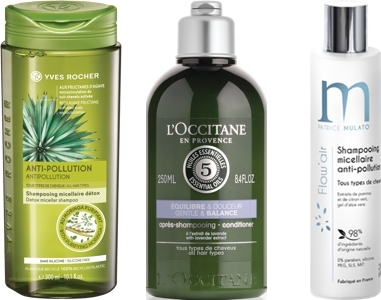 Finally, Patrice Mulato has just developed (this time in salons) the first micellar gel that protects the hair from pollution (by forming a protective film around the hair fiber), while facilitating detangling (Flow'air Micellar gel anti-pollution, 180 ml, €20.83).
Ariane Le Febvre
© 2019- 2020 CosmeticOBS