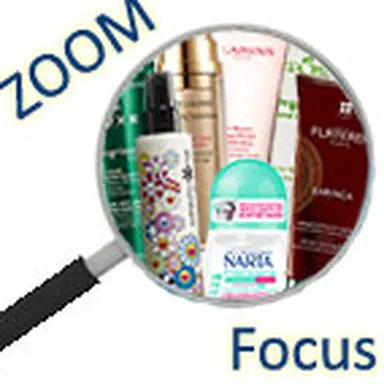 Leaves, fruit, seeds, bark, roots… all is good in moringa, and it is also endowed with an exotic charm! But what is more surprising is that it can be found in facial or body care (especially hand care), but also hair care, and even deodorants! The cosmetics industry has got completely hooked on this real multipurpose ingredient: will it become the new jack of all trades?
Moringa oleifeira (INCI: Moringa pterygosperma seed oil, Moringa pterygosperma seed extract) is called 'The Miracle Tree' in India. And in Africa, its name is 'nebeday', the tree that never dies. Well-known in tropical and subtropical regions for its nutritive and medicinal virtues, moringa has also shown stunning clarifying and purifying properties for river waters.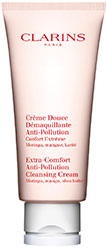 Clarins were one of the first to take advantage of its detoxifying virtues in their cleansing products. The peptide extract derived from the moringa seeds they use can actually contribute to removing pollution particles by keeping the epidermis moisturized. That is why it can be found in the One-Step Gentle Exfoliating Cleanser (125ml, €31.50), the Extra-Comfort Anti-Pollution Cleansing Cream (200ml, €33.50), and the One-Step Facial Cleanser with an orange extract (200ml, €26.90).
Flagship Estée Lauder products
The American brand rarely relies on a star molecule. And yet, they just did, with the exclusive moringa extract in the two new facial creams of their Revitalizing Supreme Anti-Aging range: Global Anti-Aging Cell Power Cream (€102 for 50ml, or €68 for 30ml), and Global Anti-Aging Wake Up Balm (30ml, €68, at Marionnaud's).


After years conducting cutting edge research on the natural activity of Nrf2, a protein naturally present in skin cells which controls many anti-aging mechanisms, Estée Lauder discovered a new powerful key to activate the skin's youth potential in this extract. The moringa extract stimulates this powerful protein, which declines over time and protects the skin from stress, by enhancing its anti-irritant and antioxidant defences. To carry out this work, the brand collaborated with a globally renowned botanist, Dr Ilya Raskin, of Rutgers University, United States, who has been studying moringa for many years, and is an expert of its multiple benefits. To him, 'it is an extraordinary plant filled with nutritive elements, essential ions, amino acids, and omega-3 fatty acids. If there were nothing else left to eat, we would find all the nutrients we need to survive in a single moringa plant.' Dr Raskin adds that 'all the different varieties and parts of this tree do not show the same virtues. The extract developed for Estée Lauder is derived from the seeds of an extremely nutritive moringa variety called Moringa Oleifera. We work directly with two moringa producers in Jamaica and India. This variety possesses more calcium than milk, more vitamin A than carrots, more vitamin C than orange, but also other essential nutritive elements, including potassium and proteins. Its seeds contain large quantities of isothiocyanates, and powerful anti-aging and anti-irritation agents that also greatly contribute to activating the Nrf2.'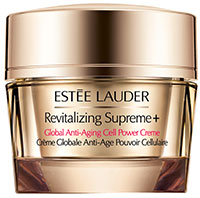 Lastly, the extraction process (registered patent) helps obtain this molecule in strong concentrations, thanks to an enzymatic conversion, while preserving its stability, to considerably boost its natural bioactivity and make sure its nutrients, lipids, and proteins are preserved. In vitro tests have demonstrated this moringa extract increases the Nrf2 rate in skin cells by 76% in 24 hours. In addition, it is special in that it increases the activity of three ingredients that stimulate the skin's collagen (marine algae extract, lactoserum protein, and peptide), creating a beneficial synergy.
Highly trendy in hand care…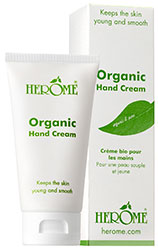 Moringa oil works wonders to nourish, regenerate, and relieve hands' irritations. With 70% of oleic acid, it reinforces the skin's protective barrier and enhances its ability to heal. It is endowed with a mix of vitamin E (alpha-tocopherol, gamma-tocopherol, delta-tocopherol), which neutralizes free radicals and improves microcirculation. Rich in phytosterols (including stigmasterol, campesterol, and beta-sitosterol), it reduces inflammations and activates the repairing processes.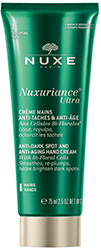 It will be available starting from late November in the new Hérôme Organic range, in particular the Organic Hand Cream with apple stem cells (75ml, €16.50), and the Dry Skin Oil with 8 Natural Oils (50ml, €21.95, in perfume stores).
Then, in February, it will be Nuxe's turn to use the benefits of its butter in the Nuxuriance Anti-Dark Spot & Anti-Aging Hand Cream (75ml, €22). Moringa butter actually proves twice more nutritive than traditional shea butter: it merges with the skin and makes it real comfortable, without any sticky effect, and contributes to creating the 'velvet skin feel' of the innovative balm-gel texture.
… and hair care
René Furterer also uses its nutritive benefits in his Karinga line for Afro-West Indian, frizzy, curly, and straightened hair, by combining shea butter, a moringa extract, and argan oil (Ultra-Hydrating Shampoo, 250ml, €15.96, Ultimate Hydrating Mask, 200ml, €27.36, leave-on Hydrating Styling Cream, 150ml, €15.96, Ultimate Nourishing Oil, 100ml, €25.84).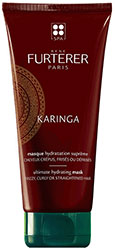 Its moringa extract comes from Madagascar. Rich in ultra-nourishing polar lipids (sterols, ceramides, phospholipids), it penetrates the heart of the fibre to rebuild the intercellular cement and reinforce the hair's strength. It is cultivated in accordance with fair trade, solidarity, and responsibility standards. In Madagascar, René Furterer provides logistics assistance to farmers: better yields, training in good cultivation practices, and diversification. On top of that, the brand is dedicated to the fight against malnutrition and acts in favour of schools and mothers to reintroduce moringa and its exceptional nutritional virtues into local food regimes.


The benefits of the moringa extract can also be found in Shu Uemura Art of Hair's Urban Moisture range for dry hair (Hydro-nourishing shampoo, 300ml, €36, Hydro-nourishing Conditioner, 250ml, €46, Hydro-nourishing Double Serum, 100ml, €46, Hydro-nourishing Mask, 200ml, €56), and in Wonder Worker Air Dry, a primer between styling and skincare which perfects styling. Ideally designed for drying hair naturally, it helps prevent the 'foamy' aspect of non-blow dried hair and is also used to refresh the haircut between two shampoos. It leaves the hair intensely moisturized, glossy, radiant, smoothed, and untangled, and it controls little curls. For Christmas, the Japanese brand has partnered with another Japanese artist, Takashi Murakami, who created a limited edition decorated with cheerful, bright-coloured flowers (150ml, €32).
And even deodorants!
Last, but not least, supermarket deodorant giant Narta has just launched two antiperspirants enriched in moringa extract to prevent the smell from being transferred onto clothes (Freshissime Anti-Perspirant, 200ml spray or 50ml roll-on, €3.95 each). Here, moringa is used for its purifying virtues to prevent bad smell from settling on the skin and cloth. Obviously, it will not be the last time we have heard about moringa…
© CosmeticOBS-L'Observatoire des Cosmétiques
© 2016- 2022 CosmeticOBS