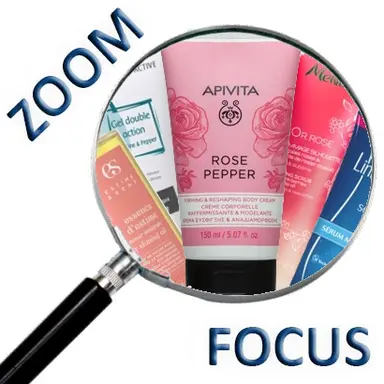 Will caffeine be dethroned? No, in fact it can be associated with it, but let's say that it is one of its very first natural competitors. Often used by certified organic brands, the oil from pink peppercorns (or pink berry oil) acts on both fats and water. Lipolytic, it stimulates microcirculation and reduces dimples. It is one of the new slimming active ingredients with which we will have to deal…
Phytomer, the king of innovative slimming, was among the first to use pink pepper oil in Celluli Attack Concentrate Rebellious Zones (100 ml, €73.35), a highly skin-absorbing serum that infuses the skin with powerful lipolytic actives.
The brand, which has investigated this active ingredient far enough, has discovered that "this oil is capable of attacking stubborn fats to promote their elimination. It weakens the mature adipocytes to better eliminate them by attacking their protective shields: Perilipin A. The fats become vulnerable and are thus easier to burn and accessible to the lipase. In parallel, pink pepper oil slows down the maturation of young adipocytes to limit their formation. Its lipolytic action is eight times more powerful than caffeine on fats. We have associated this oil with a signal peptide that allows it to target exclusively the adipocytes and to attack them with more power. Finally, we have incorporated it in vectorized capsules so that it acts more quickly."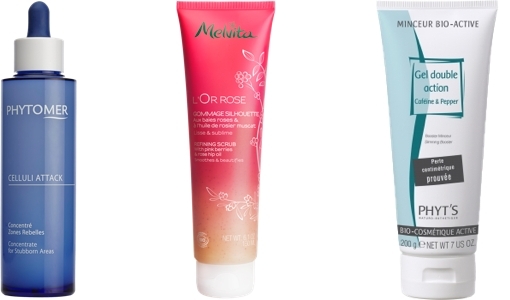 The star of organic slimming products for spring
Melvita dedicates its entire range of silhouette and nicknamed it "pink gold". We find the oil of pink berries (also known as "berries of the false pepper tree") in the slimming 2021, associated with coralline in a texture "cocoon" enveloping that dry skin will appreciate (Oil Balm Firming Rose Gold, 170 ml, €29.50).
But it is also present in the Silhouette Scrub whose formula has been revisited for summer (150 ml, €15), the Rose Gold Frosted Silhouette Shivering Gel (100 ml, €25.50) or the Suractivated Firming Oil (100 ml, €29.50).
The certified organic and ethical brand brings its "rose gold" from Reunion Island. When ripe, these pink berries become bright red, smooth, firm, plump and give off a peppery scent. They are hand-picked by an agricultural cooperative which contributes to the preservation of the agri-cultural heritage of Reunion and guarantees a stable production price.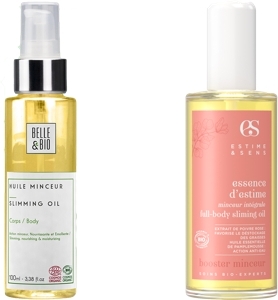 Pink pepper oil is also present in the Double Action Active Slimming Gel by Phyt's (200 g, €46.66), the Essence d'Estime Minceur Intégrale oil-serum by Estime & sens (100 ml, €31) and the Huile Minceur by Belle&Bio (100 ml, €15) where it is associated with green coffee.
It arrives in supermarkets and pharmacies
In pharmacies, it can be found at Apivita in the Rose Pepper Firming and Modeling Body Cream (150 ml, €12.90) and in supermarkets, it is Linéance that features it in Duo Sculpt 2 in 1 Serum + Glove (100 ml, €15.90), which offers a double action: softness with the double-sided glove that exfoliates and massages, and slimming with the serum.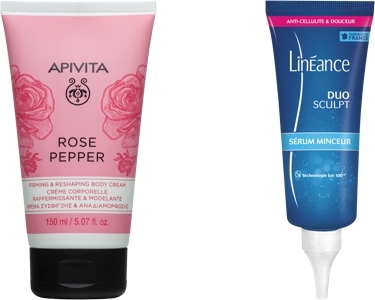 This very natural formula is a first in supermarkets! To be continued…
Ariane Le Febvre
© 2021 - 2022 CosmeticOBS