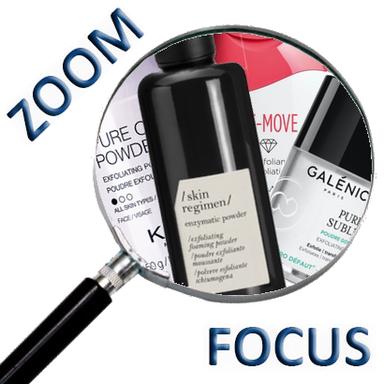 Driven by clean beauty and the ecological trend of solid cosmetics, enzymatic facial exfoliating powders are on the rise. Popular with the younger generation, they do not cause abrasion or redness. Nomadic and economical, they are also easily adjustable and very much appreciated by sensitive skin. Grain scrubs have a lot to worry about…
This gesture initiated by the Japanese brands, with Kanebo in the lead (Sensaï Silk Powder Peeling, 40 g, €66.90) is definitely making the little ones happy!
It must be acknowledged that these soft and physiological powders have many advantages and are being adopted by a growing number of consumers, especially the younger generation.
With them, there is no sensation of "scratched" epidermis and, thanks to their powders (enzymes, sugars, clay, talcum, cellulose and/or AHA), a real benefit for a fresh, luminous complexion and a reduction in imperfections.
In addition, these anhydrous formulas make it possible to do without preservatives which can irritate the epidermis, hence an excellent tolerance.
The equivalent of a teaspoon of powder is placed in the palm of the hand, a little water is added, applied to the moistened face, massaged in for one minute, then rinsed thoroughly.
Very simple and quick to use, they are suitable for all skin types (including sensitive skin) and can be applied once or twice a week.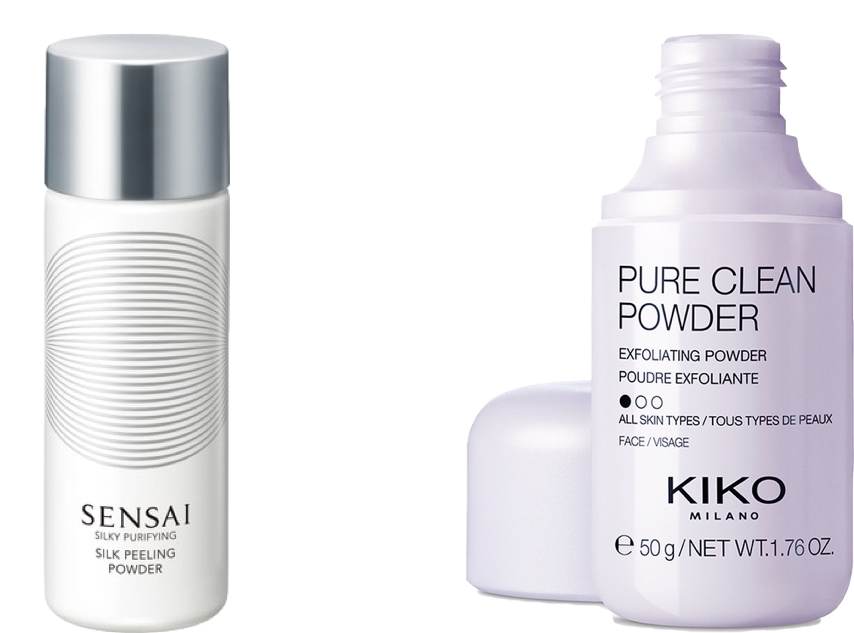 Some of them turn into foam on contact with water - so use them instead of your usual cleanser - like those of Oh My Cream Skincare (50 g, €29, also available in travel size), Kiko (Exfoliating Powder 50 g, €7,99) of Dior (Hydra Life Time To Glow Exfoliating Ultra-Fine Radiance Exfoliating Powder, 40 g, €44), or Dermalogica that can even be applied around the eyes and lips (Daily Microfoliant, Daily Exfoliating Powder, 75 g, €66).
But the current trend is rather towards natural powders that do not foam.
The newer ones are customizable and surfactant-free. These peelings there give pride of place to natural powders (rice, cranberry, almond, oats, kaolin …), marine enzymes (chlorella) or fruit (pineapple, papaya …), flower acids and plant extracts (moringa …). No doubt to make it a ritual in its own right, distinct from cleansing.
This is the case of Galénic's Exfoliating Powders (Pureté Sublime Poudre Gommante, 30 g, €25), Skin Regimen (Poudre Exfoliante Enzymatique, 55 g, €45), or Sioris (Exfoliant Naturel, €24,50, exclusively on the korean.smooch.com website).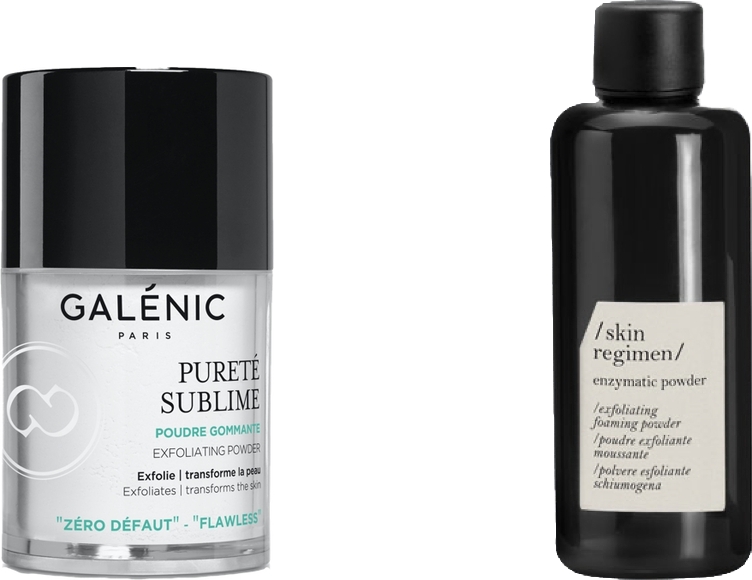 Aroma-Zone also offers its Magic Enzymatic Exfoliating Scrub Perfect Skin Kit (€9.50), very simple to make and delicious to use with its reassuring little smell of bread! You can also apply it as a mask and leave it on for 5 minutes, or add a surfactant if you wish to make it foam, a real custom-made scrub!
The latest in date are the clean, vegan exfoliants in powder form from My Clarins, presented in a powder pack and enriched with depolluting moringa extract (Re-Move Exfoliating Radiance Powder, 40 g, €19.50) and from La Boté, which, as usual, imagines a personalized peel, with a different dosage of hibiscus flower acids according to each person's skin type (to be determined after a detailed questionnaire).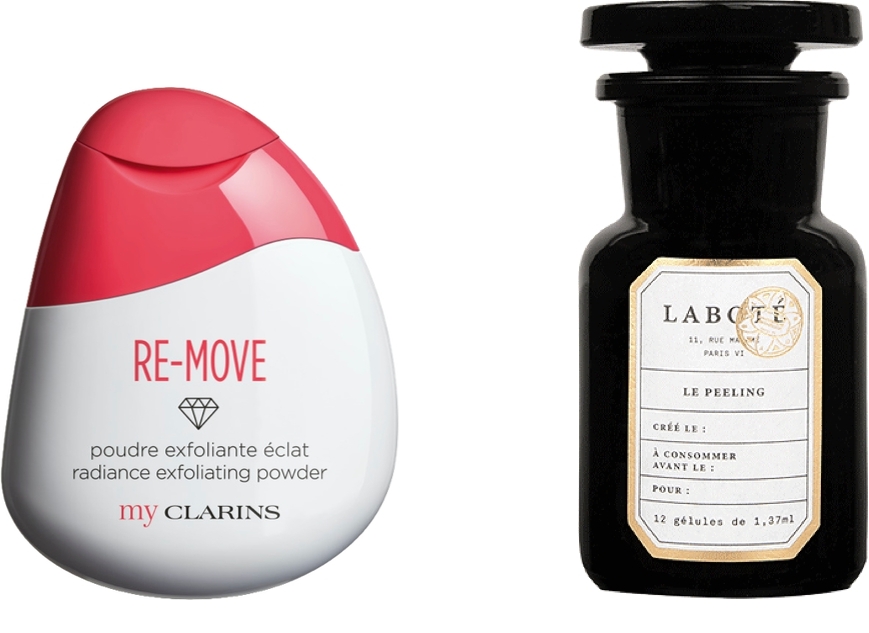 Formulated on request by doctors in pharmacy in the lab-boutiques, the latter offers the originality of being packaged in the form of biodegradable capsules, practical because there is no need to dose the quantity of powder, 1 capsule = 1 scrub for the whole face (Le Peeling en Poudre, 12 capsules in an amber glass apothecary bottle, €49).
Last point: these fine and delicate powders can be modulated according to the desires of each person. You can mix them with your cleanser or make-up remover if you wish to soften their action. A real exfoliation tailor-made!
Ariane Le Febvre
© 2020- 2021 CosmeticOBS