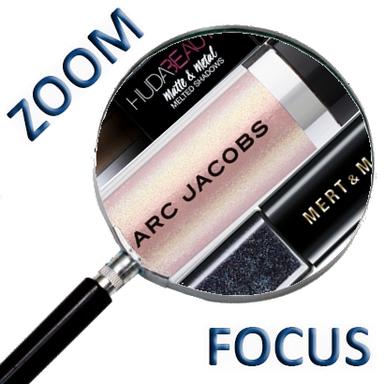 Innovations in this field are quite rare, but for this spring, they abound! Liquid eyeshadow and burgundy red are the obvious choice, ultra-pigmented colours and glitter are no longer reserved for festive evenings, while "transformist" eyeshadows are making their appearance. The eye breaks free from the shackles, enjoys the codes and puts on a show!
Transforming textures
Among the most surprising eye shadows, those by Lancôme in the Mert & Marcus Collection (Transforming Liquid Eyeshadow, €29, four shades: 01 Green, 02 Blue, 03 Purple, 04 Gun Metal) which have just been released and sum up all the season's trends: fluidity, "cash" colour and above all the spectacular texture.
Matt when applied, it metamorphoses to become glittery when rubbed with the fingertips.
Simply apply the make-up, wait a minute and then blend it with your fingertips to reveal ultra-glittery, hypnotic glitter.
These "transformist" shadows can also be found in the After Dark Palette (64 €), composed of ten extraordinary shades, saturated with pigments, with different satin, ultra-matt or iridescent effects.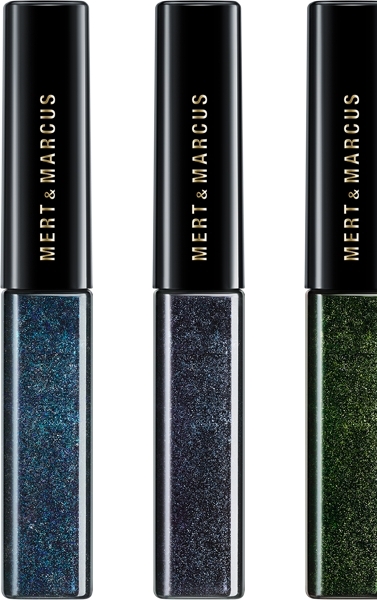 The burgundy red is a must
From NYX (Matchy Matchy N°5, €17.90) to Givenchy (Palette Couture 9.01 Le 9 de Givenchy, €64, from March 2), via Dior (Palette 5 Couleurs Couture N°879 Rouge Trafalgar, €60.50, from April 27), Sananas in collaboration with Sephora Collection (Palette de 18 Fardières à Paupières, €26.99), Fenty Beauty (Snap Shadows Deep Neutrals or Rose €25, at Sephora) or Pat McGrath Labs (La Vie en Rose or Sublime Bronze Ambition Mothership Subversive Eye Palette, 60 € each at Sephora), this shade renamed "Marsala" (a deep burgundy red with a hint of brown) invades the palettes (thank you ethnic skins!).
The Tarte brand loves it so much that they feature it on almost all their palettes (Sugar Rush™ Bee You Eyeshadow Palette, €27; Spicy Betch Pressed Pigment Palette, €28; Tartelette™ in Blum Clay Palette or Tartelette™ Toasted Eyeshadow Palette, €42 each; Tarteist™ Pro Amazonian Clay Palette, €49, Cue The Confetti Eyeshadow Palette, €21). You can even find it certified organic at Santé Naturkosmetik (Palette of six NaTrue Rose Trendy certified eye shadows, €15,90).
Most of the palettes are colourful, reveal different effects (matte, satin, pearly, metallic, glitter…) and incorporate skincare ingredients (Aloe Vera and pine oil for Dior, macadamia oil and organic Aloe Vera for Santé Naturkosmetik).
The fine and creamy powders without any material effect deliver an immediate and long-lasting colour intensity. The cut-crease effects ("cut eyelid") are highly precise, always furiously trendy!
Liquid textures and daylight glitter…
The look becomes sophisticated during the day. Fluid textures, festive tones (pink gold, incandescent copper, warm bronze…) and glitter are omnipresent, as at Marc Jacobs Beauty (see-quins gleam girl glitter liquid eye shadow - pink gold and silver glitter - or copperazzi: incandescent copper and gold glitter, €25, six shades at Sephora).
The liquid texture - the star of the season - glides effortlessly over the eyelids for maximum impact, long-lasting and ultra-glittery. As for the glitter, it stays firmly in place, without spinning, a real advance!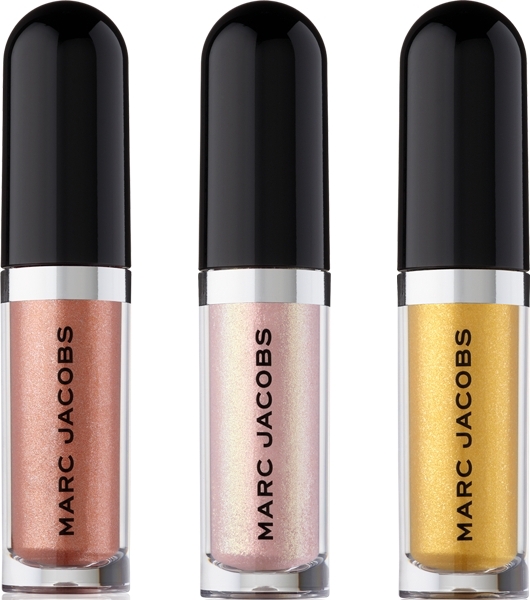 Liquid eyeshadow is also triumphant at Masters Colors (Eye Color Liquid Eyeshadow, €26), Black Up (Liquid Eyeshadow, €25, at Sephora) and Huda Beauty with its double-ended bottles: on one side a matte shade, on the other a metallic shade (Matte & Metal Melted Shadow, two Matte & Metal Liquid Eyeshadows, €24, at Sephora).
Ultra-tough (you need a two-phase make-up remover to get rid of them!) they won't let you go all night long!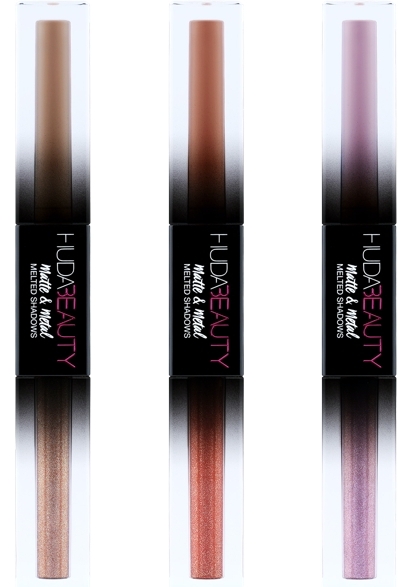 Ariane Le Febvre
© 2020- 2021 CosmeticOBS