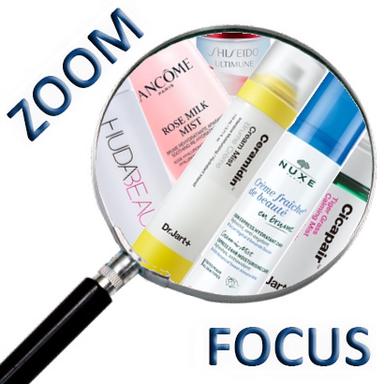 Not a minute to lose? These mists that we bless in summer transform the most basic of needs into a sensory experience. Much more than just mists, they are real spray emulsions that leave the skin as moisturized as if a cream had been applied. Pleasure and freshness on top of that.
Mist moisturizers do not need to be massaged in to be absorbed. Their fine particles are deposited on the epidermis, making it possible not to use fingers, which in these times of great hygienic power can be an additional argument. They can also be sprayed several times during the day for a hydration "shot" because they do not damage make-up. Dehydrated skin will appreciate it!
In the wake of the Korean brands, with Dr Jart+ in mind (Ceramidin Spray Cream, 50 ml, €14.99; Cicapair Tiger Grass Soothing Mist, 50 ml, €14.99, at Sephora), Lancôme was one of the first French brands to come up with a Soothing Rehydrating Mist (Rose Milk Mist, €29, 100 ml). This milky emulsion transforms on the face into a delicate mist, enriched with hyaluronic acid, rose water, acacia honey and sweet almond oil, to soothe, refresh, quench and plump.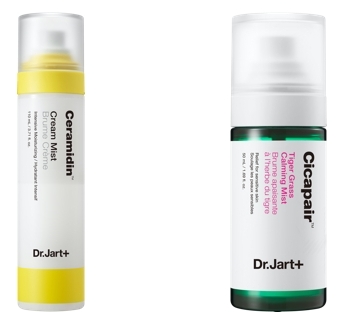 Nuxe has recently launched the Fresh Beauty Cream in Mist (spray 50 ml, €18,50), an express moisturizing treatment that guarantees 24 hours of hydration for all skin types.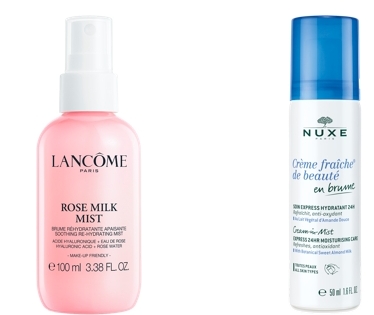 Huda Beauty in turn has just launched Glow Coco Moisturizing Mist (100 ml, €35), a moisturizing fluid spray based on coconut milk, coconut water and a hint of coconut oil. This treatment can also be applied as a make-up fixative spray and a complexion enhancer, for a glowy and dewy finish.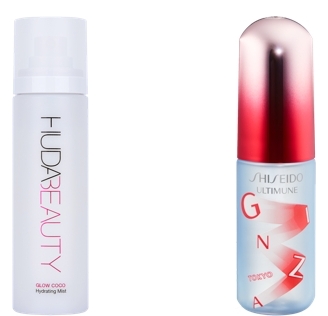 Finally, the latest, from Shiseido (Ultimune Refreshing Defense Mist, 2 X 30 ml, €60, limited edition), which is not an emulsion but a concentrated serum in a spray to refresh and moisturize the skin in all circumstances.
Specially designed to soothe the effects and sensations of discomfort induced by the heat of summer, this mist can be used several times a day (its small nomadic format is easy to carry). By lowering the skin temperature, it not only gives the skin a long-lasting feeling of freshness but also helps balance its self-defence system. Its microparticles - half the size of those in a traditional spray (45 microns vs. 100 microns) - do not affect the hold of make-up. It contains Kirishima spring water, Reishi mushroom (antioxidant), iris root and gingko biloba leaf extracts that strengthen the skin's vitality and quench its thirst. A dose of energy for an active lifestyle!
Ariane Le Febvre
© 2020- 2021 CosmeticOBS