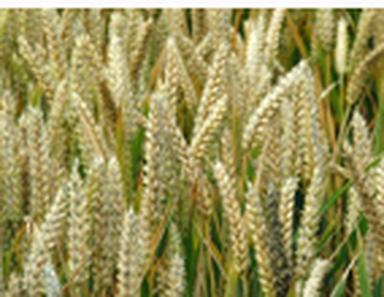 Since some few years, hydrolyzed wheat proteins are an ingredient commonly used in our cosmetics. In the list of ingredients of many hair-care products or skin-care creams, "Hydrolyzed Wheat Protein" is an active ingredient, even often stated as organic. Nevertheless, an ingredient widely used in our cosmetics may make us wonder whether it can be used without reservation and repeated calls for caution.
Hydrolyzed wheat proteins are produced by an acid or enzymatic hydrolysis of wheat gluten. This process leads to a water-soluble product, which allows for its using in food preparations as well as in cosmetics emulsions, that they help to homogenize and stabilize.
Moisturizing, film-maker and skin tautening
Also known as phytokeratine, it is high in amino acids. It has interesting properties for beauty and care products. As it is from natural origin, it is an ingredient often used in organic cosmetics.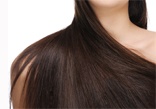 It nourishes the hair fibers, lowers their dehydration, strengthens its structure and suppleness, gives softness and makes it shiny. That is why this valuable hair conditioner is an ingredient of shampoos and hair care products.
It strengthens fragile and brittle nails.
Further, it helps in keeping the epidermis moisturized; it is a skin-tightening agent, making skin firmer and younger-looking. This is the main reason for it being in formula of moisturizing creams, especially in those claiming an anti-ageing effect.
As able to let a film on hair and skin, it is useful in make-up products (foundation, mascara …).
More and more allergenic
The drawback is due to the manufacturing process of this product and to the resulting characteristics. Wheat gluten is potentially allergenic for sensitized people (especially those with a celiac disease) or who have become intolerant to it.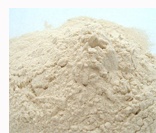 Unfortunately, it occurs that the hydrolysis modifies and enhances the natural allergenic effect of gluten. Hence a cause for concern with this ingredient for people allergic to gluten, but also for people who are not.
The Cosmetovigilance data published in 2008 by Afssaps (the French agency for sanitary safety) sent a warning, confirmed by the 2009 data : hydrolyzed wheat proteins are among the recurrent allergens, with more and more frequent undesirable effects (mainly hives or Quincke oedemas) and, as such, are listed in the "new allergenic products" class.
Check for the list of Ingredients , in doubt! In addition, have a thorough look to the ingredients in your food: if you are allergic, reactions to ingestion may be dramatic, up to an anaphylactic shock!
© 2010- 2021 CosmeticOBS