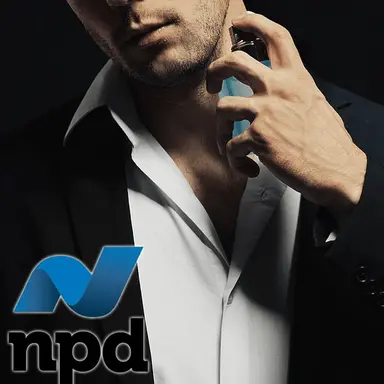 Estimated at a total value of 205 million euros according to The NPD Group (data for the period from January to the end of May 2019), the men's fragrance market represents an important category of selective beauty in France. By way of comparison, the market value of men's fragrances was almost half as high in the United Kingdom over the same period (€116 million).
Within the category, sales of eaux de parfum for men (more concentrated than eaux de toilette) increased by 28%, representing a value of 50 million euros over the period from January to May 2019. The confidential extracts segment (€5 million) doubled its sales level compared to the same period in 2018.
Eau de toilette remains the main concentration in men's juices, accounting for two thirds of all sales. However, the proportion of eau de parfum has doubled in just three years and now represents 29% of all male juice sales in terms of value, with great potential for growth if we consider the importance of eau de parfum among female juices (71% of sales in terms of value).
A top-of-the-range positioning
With an average price of 74 euros for an eau de parfum and 94 euros for an extract, concentrated essences are well above the overall average price of male juices (65 euros).
Mathilde Lion, Beauty Expert Europe at The NPD Group, explains: "Price does not seem to be a barrier for consumers looking for more intense and longer-lasting formulas. This craze for more concentrated essences in men's fragrances is adding value and contributing to the category's move upmarket."
Eaux de parfum: the latest innovations at the top
Many brands have already understood the potential of eaux de parfum in the men's juice market and offer more concentrated essences. "We are seeing growing consumer interest in essences that are more concentrated on men and an increase in launches in this segment, particularly in major lines such as the launches of Dior's Sauvage en EDP and Chanel's Bleu en parfum in 2018, and YSL's recent eau de parfum launches on its YSL Y and La Nuit de l'Homme lines. But beyond the number of launches, it is their performance that attracts attention. Just look at the top 5 men's launches at the end of May 2019 to understand the extent of the phenomenon: for the first time, the top 5 new products are all eau de parfums."
Top 5 of the men's fragrance launches
January to May 2019 (in alphabetical order)
• Hermes Land Intense Water Vetiver
• Montblanc Explorer
• Invictus Legend
• Emporio Armani Stronger With You Intensely
• Yves Saint Laurent Y EDP
FP
© 2019- 2022 CosmeticOBS