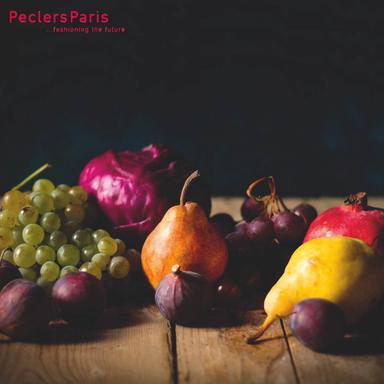 2018 has only just started, but beauty professionals have already been getting ready for next year. On March 8, 2018 in Paris, global trends agency Peclers announced to the press the beauty inspirations to be followed for the Fall/Winter 2019/2020.
After analyzing the market and deciphering the social and cultural changes that will impact brands, the Peclers agency decoded the future consumer expectations. Two main trends are emerging, each for a particular target: a return to glamour, and nature-oriented beauty.
Golden Age
According to Peclers, the winter 2019/2020 will mark the advent of the exceptional, bling-bling, and extravagant seduction.
This trend mainly concerns luxury brands, since they recover their 'fascination power, by drawing from the excess and creative freedom of the 1990s, revealing a return to glamorous, powerful, assertive femininity,' explains the agency.
Nevertheless, this renewal of the ostentatious goes with a more ethical logic. The boom of expensive, refillable packaging is a perfect example. As for colours, the Golden Age trend is conveyed by show-off, but sophisticated shades on quite nude a palette. There are also many beige and brown colours.
In addition, there is a powerful comeback of purple shades, which increasingly find their place in palettes.
In terms of effects, metamerism (the colour variations undergone by an object depending on the different light sources it receives) is highlighted. But, how can this be conveyed, in practice? Peclers recommend 'banking on creative boldness and adding a touch of magic to products.' Avenues for reflection include working packaging with materials like crystals or LEDs.
Rural Life
If, today, issues related to naturalness in beauty are getting more and more frequent, they will become a real trend to follow, according to Peclers' predictions. The keywords here are frugality and 'less is more'.
From a philosophical standpoint, this trend can be explained by a return to different ways of thinking. The role of Man on earth is questioned: things are no longer centred on him. 'With the advent of this principle, humanity is growing aware of the otherness that relates it to its environment and invites it to an emphatic coexistence with Nature,' details the consulting agency. Therefore, there is a real focus on the naturalness of formulas and ingredient sourcing. Natural cosmetics tend to become trendy.
The freshness of formulas is an avenue worth exploring. According to Peclers, the future of natural cosmetics lies in brands' ability to produce highly fresh ingredients in a very short time for maximum efficacy.The colours concerned for this trend are usually warm, like brown, pink, and orangey shades. They need to be sweet and warm.
Red is also put forward: 'it is the perfect colour to evoke natural pigments derived from beetroot, for example,' explain Peclers.
Unsurprisingly, with the Rural Life trend, wood is an essential material. It becomes interesting if it is eco-sourced: the notions of sustainable development should be highlighted if brands decide to use this material for packaging.
Described by Peclers as an optimistic, benevolent season, the Fall/Winter season 2019/2020 is a real challenge for brands.
Both marked by a return to glamour and exuberance, it will also be the advent of fundamental notions and of a return to essential principles.
JS
© 2018- 2021 CosmeticOBS