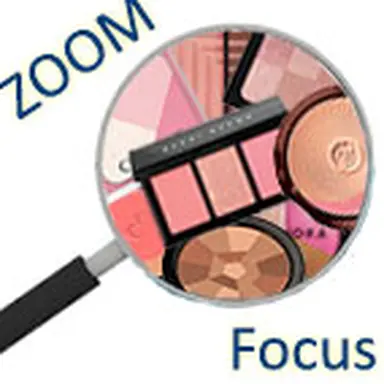 Two or three is better! This spring, the paths of the beautiful cosmetic mine pass through blushs or bronzing powders which are declined, inside the same case, in a harmony of several tones. You get a more natural and nuanced look. After the contouring, the cheeks are definitely in the spotlight in 2015!
While the arrival of the sunny days naturally makes cheekbones want fresh air and a healthy glow, the fashion for"blushs on pallets" is inspired by our habits. Women often use several shades of blush to obtain the ideal shade. From there, the cosmetic brands (Givenchy was one of the first to do it with its Prisme Blush) offer us blushs powders in duets, trios or even complete pallets. mixing different effects (matt, pearly, iridescent…). A real phenomenon that"contaminated" the entire make-up galaxy this spring!
The duets
Even Guerlain's famous Terracotta is getting into it! Terracotta Joli Teint Poudre Duo Bonne Mine Naturelle (47 €) thus declines, in four harmonies for blondes or brunettes, a hue of sun powder, accompanied by a hue of blush (fresh pink for blondes, apricoté for brunettes). These two shades, one warm, the other cooler, gently warm most skin tones while invigorating them.
The Exclusive Creation of Chanel's Rêverie Parisienne Collection is also a double blush (two shades of pink, softer and more intense), sculpted in a camellia motif dear to the brand: Jardin de Chanel Blush Camélia Rosé, 43 €. The brand repeats the exercise in its summer collection Les Beiges : Harmonie Poudres Belle Mine Marinière SPF 15/PA++ (55 €, from 12 June, limited editions). These"marinières du teint" (striped powder) come in two shades that can be applied together or separately. The lighter the colour enhances the radiance of the complexion, the more intense the contrast of the face. The Chanel version contouring!
The Teint d'Étam Pareo is also a Bronzer Duo healthy glow effect (12,90 €).
In April Nars launches Dual-Intensity Blush (39 €), six complementary duets, nude or intense, which offer a universal spectrum, suitable for all skin tones. Their texture,"light" (a suspension of mother-of-pearl and pigments within a soft and transparent base), allows an application of the color without"plates", offering a good perfectly melted mine. The layers can be superimposed lightly. These powders can be used dry, for a natural intensity, or moistened for a translucent watercolor touch.
As for Too Faced, his Soul Mates Bronzing Powder (32 €) contains a rose heart. The same goes for Gemey-Maybelline and its Dream Sun Tanning Powder (11.50 €, 3 shades: Light Sun / Tanned Sun / Amber Sun).
The trios…
Clinique's offers three distinct shades to sculpt and refresh the cheekbones (Palette Sculptionary Cheek Contouring, 36.50 €, 3 trios).
Bobbi Brown's Cheek Palette (50 €, 3 harmonies, limited editions), contains two blush colours and an iridescent illuminator.
The shades of Kanebo Sensaï Blush (42 €) allow you to create refined shades. Light to highlight, darker to sculpt, colour to look good…
Sephora combines the number three for its blushs (Trio of baked sculpting powders, €16.50), as well as for its sun powders, zebra caramel, chocolate and coral (Sun Disk, €18.50, limited edition from 30 March).
In turn, Sothys will offer from next April his Illuminating Trio which consists of a case with 3 pink blushes (38 €).
… or pallets
Here again, more nuances, with, sometimes, different textures (matt or delicately iridescent) around the same hue. This is the case with Clarins Blush Prodige, in its new spring colour 08 sweet rose (39.50 €). In its summer version, it is still four shades (but matte this time) that are mixed, from beige to earth sun (Clarins Aquatic Treasures Sun Powder Face, 47.50 €, from April 27).
The same topo for Bobbi Brown's Brightening Brick (50 €), which combines six shades, including three with a pearly effect. Another possibility, always at Bobbi Brown : buy the empty pallet (Pan Palette, 15,50 €) and customize it by filling it with four blushes (29 € each) adapted to its complexion, obviously chosen with an expert adviser.
Finally, Peggy Sage launches its Sun Cheryshed Peggy Sage Compact Perfecting Powder (€15.90), a mosaic of tan and coral shades. No doubt: this spring, if we look bad, it's that really… we do it on purpose!!!
The Observatory of Cosmetics
© 2015- 2022 CosmeticOBS