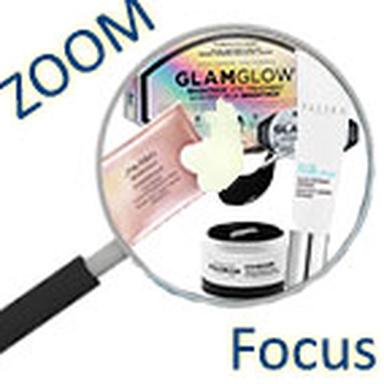 Cosmetic brands make us look good! Peeling and anti-fatigue or anti-wrinkle masks are the latest finds to offer us express results. In 2014, let us tell ourselves, the eye contour area will be smooth. Zoom on the cosmetic news of the week by Ariane Le Febvre.
One in two women places aging around the eye at the top of their list of concerns, says Shiseido (survey conducted in the United States and Germany among 443 women aged 30 to 64). For this area which often concentrates all facial fatigue, we expect rapid results and, in this perspective, peeling and masks offer realistic promises to give the eye a more rested appearance. This beloved"segment" of perfumery is, again and again, the object of every consideration. After the recent creations of Lancôme (sterile bio-cellulose patches from the Rituel Regard Absolue L'Extrait - see the article "L'arme à l'œil"), Pulpe de Vie (Fais-Moi de l'œil, masque et soin contour des yeux, 15 ml, 18,90 €) and Darphin (Sorbet Eye Mask, 15 ml, 29 €), without forgetting the cult Cold Eye Contour Mask 95 by Maria Galland (30 ml, 34 €), it's Talika, Filorga, Shiseido and Glamgow's turn to launch their new products.
With Eye Peeling (10 ml, 25 €), Talika invents the first delicate eye contour scrub, which stimulates cell renewal and"degreases" this area so prone to shadows. Filorga makes us a panda look with her black carrageenan patches, an algae extract (Eye-Recover, Relaxing eye mask, 30 patches, 49 €). Their amazing color reminds of their soothing liquorice extract that relaxes the eye contour. The gelled support (the carrageenan) does not have only assets. On the one hand, it"tears" easily (as long as you have nails). On the other hand, he slides mercilessly to find himself in the middle of his face! It's better to put the patches down once you're lying down and… don't move for 10 minutes!
Shiseido will offer in mid-February 2014, Benefiance WrinkleResist 24 Pure Retinol Express Smoothing Eye Mask (12 bags of 2 patches, 65 €). These stretch patches, dedicated to the wrinkles of the eye contour, use a new thick and comfortable material, which adheres perfectly. Because the challenge for the eye contour patches is to offer a support that stays in place without marking, which, apart from bio-cellulose, was not the case until now (hydrogel supports mark, carrageenan supports slide!). Here, two types of fibres are woven together (cotton and stretch material), allowing a large quantity of product to be retained and offering high water retention. The occlusion of the mask during 15 minutes allows a good cutaneous impregnation which helps to diffuse the active ingredients (retinol and various vegetable extracts) in the epidermis. In order to improve its absorption and stability, Shiseido has developed a retinol in the form of micro-capsules, reducing each capsule to 1 thousandth of their original volume. Retinol is fragile and its properties change when exposed to light, oxygen or heat. The Japanese brand has therefore designed a non-oxygenated, unheated and light-protected environment for its manufacture to preserve its effectiveness.
Another innovation at Glamglow from March onwards: Brightmud Eye Care (12 single-dose"ChromeCells", €49.90). This treatment presented in small capsules with double compartment (one for each eye), like a box of lenses, surprises by its freshness… due to peppermint leaves (not irritating, at least on me!) that deflate and decongest. The formula based on clay that does not dry ("bentonites absorb toxins and provide minerals", the brand tells us), caffeine and tea, apply by tapping under the eye. 3 minutes of patience, then rinse or remove with a wipe. In the blink of an eye.
The Observatory of Cosmetics
© 2013- 2022 CosmeticOBS