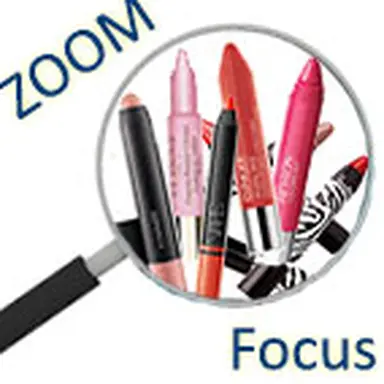 Fun and practical, these moisturizing coloured pencils will be all the rage this summer and are the new"must have" in lip make-up. Right in the trend of a soft, pampered and not too colorful mouth. Zoom on the cosmetic news of the week by Ariane Le Febvre.
If the pencil is, in a general way, in the air of the summer make-up season 2014, the real star is the big"jumbo" pencil which makes it possible to make up the lips simply and quickly, almost without mirror. Thanks to its retractable lead, it does not need to be cut. With it, you can kill three birds with one stone because it draws, fills and colours the mouth in the blink of an eye, while leaving it supple and comfortable (even for matt finishes, all formulas being enriched with emollients). Its sensory texture, melting and slippery, reinvents the codes of lipstick. Obviously less covering than a"red stick", it colours less but some brands propose for this summer more intensely pigmented versions (Revlon, Nars). Those who are a little afraid of dull lipsticks can try these less"involving" pencils, which allow a softer color and a less hard line. The lips are defined and tinted, nourished and smooth, without any heavy or sticky sensation. Make-up becomes child's play! Especially since lipstick now comes in a wide range of shades and textures (creamy balm, matte finish, glossy or satin…). It's simple, we're bitten!
The first range by which everything happens…
Released in May 2011, Clinique's Hydrating Tinted Lip Balm Chubby Stick (€19.50) has"success in the mouth" (over two million units sold since its launch). It sells one every 15 seconds in the world, the brand tells us. The formula, moderately pigmented (intensity modulable according to the number of passes), is ultra moisturizing (shea butter, mango butter and jojoba oil). It glides perfectly on the lips, while protecting them (antioxidant complex) and bringing them a touch of color. It is now available in a palette of 16 shades, ranging from orange to pink and from fuchsia to purple.

The most complete collections
ColorBurst Revlon Lip Pencil Balm (€9.90) is available in 20 shades and 3 finishes: Lacquer (ultra-shiny look), Matt (velvet finish, covering texture but still moisturising) or Ink (intense veil colour). Revlon is the only brand to offer this last texture with ultra-concentrated pigments. Peppermint fragrance, nourishing complex with three butters (shea, mango and coconut) and a palette of colours ranging from nude to purple, from fuchsia roses to electric violets… impossible not to find its hue!
The same goes for Nars, which offers its Lip Pencil in 30 shades and 3 textures: Satin, Matte Velvet or Gloss Velvet, halfway between lipstick and gloss (25 € each, at Sephora).
The most daring colours
In addition to Nars which proposes a mandarin, one finds an almost black grape tonality ( Sultana ), a purple pink ( Kittenish ), a clear lilac ( Patentpink ) or a bright yellow pink ( Go for Girlie ) at M.A.C Cosmetics (Patentpolish Lip Pencil, 19 €, 12 shades in total, from May).
As for the Color Bomb Lipstick by Too Faced (21 €, at Sephora), it combines the 6 trendiest tones of the season: coral ( Coral pop ), beige nude ( Never Enough Nude ), dark bluish red ( Bigger Berry ), candy pink ( Candy Burst ), plum ( Plump It up Pink ), poppy red ( Eastwood Red ).
Lip Balm
The most comfortable are those of Sisley (Phyto Lip Twist, 30 €), Bourjois (Color Boost Lipstick pencil glossy finish, 11.50 €) or Clarins (Lip Balm Pencil Makeup Collection Summer 2014 Colours of Brazil, 19 €, from April 27), enriched with mango, apricot and shea butters. These offer 6 shades, including one that adapts to the color of the lips to create a unique tone. Sensitive pigments react to the pH of the lips and instantly boost their natural shade ( 01 - my pink ).
Art Stick Lip Pencil by Bobbi Brown (26.50 €, 8 shades) guarantees colour fastness up to 6 hours.
The Observatory of Cosmetics
© 2014- 2022 CosmeticOBS