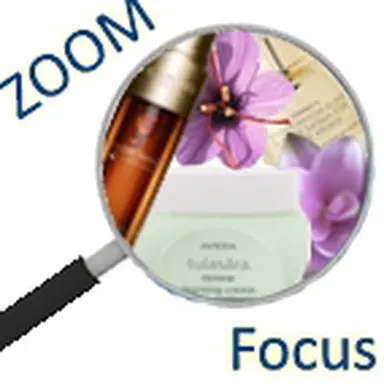 We already knew about their benefits for our health, but now we will also be able to take advantage of their anti-aging virtues. Turmeric, saffron, ginger… they all conceal treasures for our skin's youth. And the major new cosmetics launches for the post-summer season in this category will thrust them in the spotlight…
As is often the case, food trends come before cosmetics trends…


Clarins has made turmeric, this spice glorified in all healthy nutritional programmes, the star of its new Double Serum (Complete Age Control Concentrate, 30ml, €86 or 50ml, €120, as from August 26). Made famous thanks to its golden yellow powder, turmeric offers its radiant colour to curry recipes all around the world. It comes from South-East Asia and is cultivated almost throughout the Asian continent. After drying and grinding, its thick, subterranean stem, the rhizome, produces this multi-purpose powder known for thousands of years. Sacred for Hindus, who associate it with religious ceremonies, but also a clothes and food colourant, turmeric boasts therapeutic, in particular anti-inflammatory properties. It is a powerful antioxidant which, in cosmetics, contributes to protecting the skin from oxidative stress. Now, thanks to Clarins, we know that it also preserves cell communication.
Turmeric and its astonishing communication skills…
Clarins Research has highlighted the disturbance in the skin's five vital functions (regeneration, oxygenation, hydration, nutrition, protection) in relation to the decrease in the number of lipid microdomains, and selected the most effective active among many plants to naturally optimize the cells' listening skills, protect lipid microdomains, and maintain the cells' receptivity: an organic turmeric extract 65% titrated into turmerone, the plant's communication molecule, which helps it interact with the other plants. It has many different roles: attract the insect pollinators needed to reproduce or warn the other plants of an imminent danger threatening their lives. Then, researchers have demonstrated turmerone's ability to protect lipid microdomains and restore the cells' listening skills (+126% of lipid microdomains), with an in vitro study. Clarins is determined to bank on spices, since the 8 th generation of this cult cream also contains, among others, (organic and faire trade) butterfly ginger, an antioxidant which stimulates collagen synthesis.
Yoga adapted to the skin
There is another organic-certified ginger extract in the latest Aveda creation, the Tulasara™ Renew Morning Face Cream (50ml, €64, as from September 1). That is no surprise: the Estée Lauder brand, which draws inspiration from Ayurveda principles (ancestral Indian medicine), has shown love for spices since it was created in 1978. Both gentle and powerful, this new cream instantaneously brightens the complexion (light reflectors), while smoothing (organic fermented peptide, sigesbeckia, a molasses extract which helps reduce the appearance of pigment spots…), and protecting the skin (ginger). All this is featured in an environmentally friendly package (cardboard based on 100% recycled fibres), with an aroma composed of organic-certified jasmine, camomile, and grapefruit oils recognized in the Ayurveda tradition for balancing both the skin and mind.
The prodigious powers of Greek saffron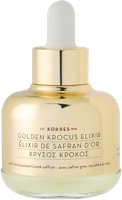 Soaked with powerful antioxidants, Greek saffron is considered as one of the best saffron species in the world. Organically cultivated in Northern Greece by Kozani's inhabitants, who have perpetuated the tradition, centuries after centuries, Crocus (saffron flower's other name) only comes into bloom once a year, in October, and hardly lasts two weeks, creating a magical purple bed stretching into the distance. The flowers are harvested by hand every day, right after the morning dew has evaporated, once the antioxidants have reached their peak (80% of the antioxidants are lost in 24h!). The petals are separated from the stigmas and stamens by hand. "Red gold" (it is even more expensive than gold!) hides in the flower's scarlet stigmas rich in crocin (that is what provides saffron with its colour), which reveals an anti-aging action combined with an anti-wrinkle, smoothing action. 150,000 flowers are needed to produce only one kilogramme of this exceptional saffron. It is the flagship ingredient in the aptly-named Golden Krocus Ageless Saffron Elixir Serum by Korres (60g, €89, as from September).
© CosmeticOBS-L'Observatoire des Cosmétiques
© 2017- 2022 CosmeticOBS