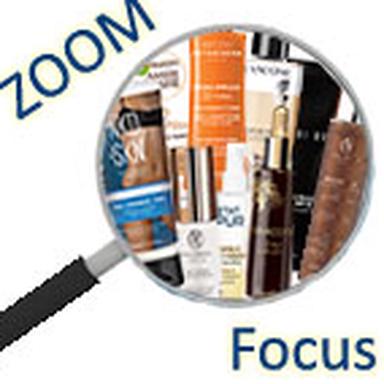 Binding application, disappointing result or bad weather? In any case, the self-tanner is in pain. Only the most innovative cosmetic formulas remain among specialists of the genre, but this summer again, self-tanning capsules or formulas without transfer involving pigments replace it.
While the self-tanning capsule is becoming widespread in food supplements (it colours without traces and delicately face and body, even if the result is longer to obtain, two months on average) and the self-tanner in the shower has not kept its promises, the self-tanners that remain are safe values (Clarins, Avène) or brands that are dedicated to it and offer to distinguish themselves from ultra innovative formulas. Among these: - NKD Avant-Douche Self Tanner which is applied to dry skin, acts for 10 minutes then rinses off in the shower (mini 50 ml format for holidays, 11.90), - Night anti-ageing facial care (He-Shi progressive self-tanning firming and anti-ageing balm, 50 ml, 28 €), - Autobronzing Anti-Aging Serum Vita Liberata, 15 ml, 28 €…, - self-tanners with a sun filter (Marula Self Tanning Oil 2 in 1, High Protection SPF 50 Vita Liberata, 100 ml, 39 €).
You can also mention the Autobronzing Face Wipes from Sephora, with a more homogeneous tan (8 sachets, €11.95, limited edition) or the Bronz'Express Autobronzing Magic Drops for the face and body (30 ml, €37).
But overall, the self-tanner is losing speed. To avoid the"white skin complex", women are increasingly using melanin boosters, facial tanning waters or body make-up without transfer.
In search of the perfect tan…
As nothing replaces the natural tan, the sun preparers (without filters or sunscreens) that stimulate the rise of melanin and strengthen skin defenses, are on the rise. You can find the new ones at - Esthederm : Bronz Impulse Face and body spray, 150 ml, 50 €), - Pure State: Active Pure Peptide-6 Pro-Melanine, 100 ml, 34.80 €), - Yves Rocher : Sun Care Skin Perfect Fore-Sun Mist Sublimating Tanning Activator, 100 ml, 19.90 €), - Dr Pierre Ricaud : Intelligence Soleil Avant-Soleil Facial Tanning Activator Preparator Serum, 30 ml, 30 €.
Tanning waters for the face
With their slightly gelled formulas without any material effect (no coverage, therefore), they cut themselves the lion's share to warm up our complexion while transparent. They do not feel on the skin and allow to see at once the result judged more aesthetic than with a self-tanner. Without transfer, they can be applied by finger or cotton (the effect is modulated according to the quantity applied) and they can be removed like any make-up. Even Guerlain has one in its cultissime Terracotta range (Terracotta L'Eau Hâlée, Eau Fraîche Visage, 28 ml, 48 €). Lancôme innovates with a slightly sparkling three-phase texture (Belle de Teint Trio Fluide Belle Mine, 30 ml, 45.50 €, three shades). The Body Shop recommends adding a few drops to your moisturizer or foundation to get a sun-kissed glow (Honey Bronze™ Drops of Sun Créateur de Hâle sur Mesure, 15 ml, 16 €). And Bobbi Brown launches a gel with an SPF 15 in his Skin Warming Bronzers Collection (All Over Bronzing Gel, 50 ml, 29 €).
Body make-up persists and signs
Still shy, it has the advantage of unifying and giving a luminous tan, blurring (small) skin imperfections and moisturizing the skin. Thanks to non-transfer technologies, the formulas do not stain clothes and are resistant to water and/or perspiration, while being eliminated with soap. This is the case with BB Body Bronzing Parfait by Garnier Ambre Solaire (150 ml, 9.90 €) or Sublime BB Summer Aibrush Bronze Tinted Perfecting Mist instant result by L'Oréal Paris (150 ml, 12.90 €).
There's no season!
True or false tan, one thing is certain, the climate disruption should encourage brands to be wary of seasonal products (the self-tanner or formulas without transfer will reach perhaps in the not too distant future their commercial peak in December?) and/or to offer small capacities. In any case, seasonal launches no longer mean much, a fact that brands will increasingly have to integrate into their schedules.
The Observatory of Cosmetics
© 2016- 2021 CosmeticOBS