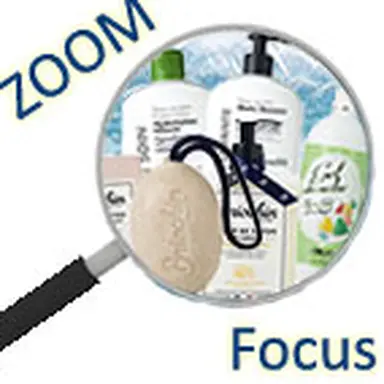 The care for the house is put at the time of the hygiene-beauty. In large distribution as in organic stores. The 100% French brands, authentic and top-of-the-range, already have a strong added value:"green" image most often, retro or certified organic, or prohibiting allergens… The synergy does exist between the two worlds which enrich each other;
Home brands become the artisans of our well-being

Home care products (essentially what the pros call"detergents") and beauty and hygiene products are not that far away. It is often a more acidic pH that distinguishes them from more stripping surfactants for household products, but overall, the formulas are similar. This is why brands like Briochin already offer Ecocert certified dishwashing liquids that can also clean hands. The Breton company (the"briochins" are the inhabitants of Saint-Brieuc) is going even further this spring by offering a whole range of liquid or solid soaps called"Fleur de Savon". Famous for its household products of natural origin and artisanal quality (notably its black soap), Briochin has indeed decided, in these times of disgrace of sulphates, to revive the soap that is part of its history (the company made its debut in 1909 with the first"Savon Pâte français pour les mains" dedicated to artisans). 100% vegetable base, 96% natural composition (no sulphate, no animal fat, no colouring…), traditional saponification in a cauldron of vegetable oil, formulas enriched with saponaria nectar (a perennial plant that owes its name to the property it has to make water soapy, because of the saponin it contains)… the best soap is associated here with the pleasure of care. " A good product is like a recipe, it's first of all good ingredients to which is added the trick of the hand "says Philippe Allio, CEO of Briochin. The eight soaps (three for the shower, three for the hands and two loaves) come in all textures: gel, milk, oil, cream, extra-soft bread and exfoliating bread. The icing on the cake is the"vintage" look that evokes the refinement of yesteryear, and the delicious perfumes elaborated in Grasse, the brand cultivating to the very end the image of"100% made in France". Briochin, which is already making a"big hit" in Japan, is full of projects and plans to expand internationally in 2016, with a boutique in Paris by the end of March 2017. All the products have a unique price of 5.50 € (transparent pump bottles of 400 ml for liquid soaps, 200 g for soap bars with cord, eco-refills are planned).

Detergency at the time of cosmetic care

One of the first to have taken this path was without doubt the Comptoir des Lys, with its two 100% French and certified Cosmébio brands: Étamine du Lys pour la maison (created in 1995) and Coslys pour la beauté since 2003.
The latter offers the most complete and diversified ranges. Shampoos, hair care, hygiene and face care for women or men, baby care, toothpastes, shower gels, intimate cleansing, body care, deodorants… the products manufactured in Anjou are made from vegetable bases with a maximum of ingredients from organic farming. Among his latest creations, the Gels Douche Douceurs Françaises (Violette, Berlingot or Caramel, 500 ml, 7.44 €, in organic shops), an invitation to discover French delicacies (berlingots nantais, caramel d'Isigny, réglisse d'Uzès, violets de Toulouse). Or, Intimate Sensitive Mucosal Cleansing (250 ml, 8.50 € or 500 ml, 12.76 €, in parapharmacy and organic shop), a formula without soap or perfume, at pH 8, enriched with floral water from organic meadows, lactic acid, organic calendula and magnesium… We also really like the Totum de Lys radiance mask (75 ml, 14.78 €). The latter is obtained by a patented eco-extraction method that preserves all the components of the flower (polyphenols, vitamins, antioxidants, flavonoids…). It also contains clays (red and white) and yoghurt powder.
Finally, let's end with L'Arbre Vert, champion of allergen-free cleaning products (its dishwashing liquids sold nearly 8.3 million units in 2015!), which launched its cosmetic products in 2015. The range includes seven showers, two shampoos-shower (one for children, the other for men), five shampoos care and three hand washes, all hypoallergenic (without substances currently listed as triggering allergies), with a neutral pH and made in France. Latest references: Shower Almond Care (400 ml, 3.49 €), Honeysuckle Hand Cleanser (400 ml, 3.19 €) and Extra-Soft Normaux Hair Shampoo with seaweed extracts, daily use (400 ml, 3.95 €). The brand belongs to Novamex, itself part of the Sodalis group, which has built up its development and know-how in the mass distribution DPH (Droguerie Parfumerie Hygiène) markets. In 2016, it is the turn of the brands Tésori d'Oriente and Vidal to see the light of day in the beauty hygiene section.
A renewal of softness and femininity
Both universes benefit. The cosmetic image gives more sensoriality to maintenance marks. The cleaning expertise of household products confers a surplus of expertise to cosmetic ranges. When are cosmetic brands going to invest in household care? Durance, a very"natural" cosmetics brand, has already created its laundry care (a detergent that smells like orange blossom). The bets are open…
The Observatory of Cosmetics
© 2016- 2022 CosmeticOBS