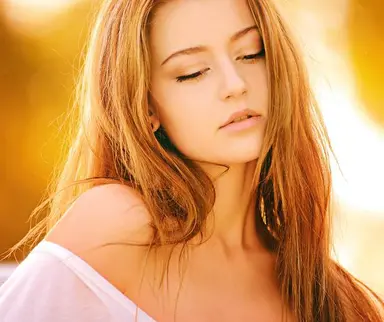 For the arrival of the beautiful days, what better than to wear a flawless and natural mine? No-makeup is the ideal technique. Contrary to what its name suggests, it is not a matter of banning the use of make-up but a nude and light beauty.
Bye bye contouring and other too heavy techniques… More and more women bank on a natural look. If some of them prefer not to apply anything on their faces, others can count on a few beauty tricks to beautify themselves without doing too much.
The idea is not to cover all imperfections, but simply to make skin texture more regular.
To this aim, just grab a BB cream, a mattifying base, or a complexion beautifier, and apply it after using a day cream.
The texture of the product chosen should not be too thick or too covering. The watchword is: lightness!
With a flat brush, apply a concealer (make sure you choose the colour according to your complexion) on the eye contour area.
Apply with the brush and lightly tap your skin to make the material melt. This step is important if you look a bit tired when you wake up in the morning.
Colour with a touch of blush
No-makeup rhymes with healthy glow! To revive your complexion and prevent any dull look, blush is a precious ally.
For a fresh, light glowy effect, the best is to choose a creamy texture you can work with your finger.
Fix with a cloud of loose powder
Ideal to fix makeup and mattify the complexion, loose powder has the advantage of providing the complexion with a velvety, fresh appearance.
However, its volatile nature makes its dosage a bit complex. To prevent any I-sneezed-in-a-flour-pack look, apply a veil of powder with a big brush and spread evenly on the whole face.
With this product, there is no risk to choose the wrong shade: it is usually transparent or neutral.
Widen your look with a bit of mascara
For this last step, the idea is only to highlight the look. So, put your false-lash, extra black mascaras and other 'too much' effects back in your drawers.
On the contrary, those that make lashes longer and lightly colour them are most welcome!
The no-makeup trend pays tribute to natural, unashamed beauty where the idea is not to get it all concealed.
JS
© 2018 - 2022 CosmeticOBS