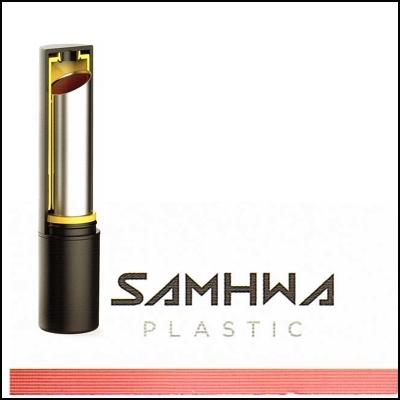 Nomad, convenient, not dirty, the packaging in stick to please everything… except that it is not airtight. To address this issue, Korean packaging manufacturer Samhwa has just launched a case that protects the formulas against all external aggressions.
Reading time : ~ 4 minutes
Non-airtightness is a concern when it comes to formulating certain cosmetics in sticks, such as foundations or sunglasses. The products dry out and therefore become unusable.
Annie Begnaud, founder of AB Agency (specialized in supporting service providers with beauty brands), explains that this type of packaging is highly sought after by the industry. "We can see that there is a need for brands and the market to move towards stick cosmetics. This packaging is extremely practical, slips everywhere, including when travelling. It is also a new way to invent new beauty gestures and why not, to seduce the male public, well used to using products in this form. Today, brands face a lack of solutions, they cannot afford to put on the market cosmetics whose formula can be altered by air."
This is where the Samhwa Group's expertise comes in. "This Korean packaging manufacturer is known in the market for introducing Airless systems for skin care and make-up in Korea, as well as for their Cushion/Tension technologies. They have supported large groups in the introduction and deployment of this packaging gesture in Asia with high-performance solutions. They hold many patents, including a bi-injection system that gives their packaging maximum ...