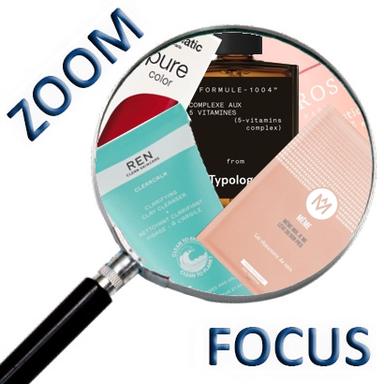 Deeply shaken by the confinement, Black Friday 2020 is moving towards a more responsible consumption and for many is turning into an operation of solidarity, which is particularly generous because the stocks are numerous! More than ever in this year of decline, it is a question of restoring meaning to the act of purchasing. All that remains is to encourage these fine initiatives, which does not prevent from taking advantage of discounts (many brands combine promotions and charitable donations).
Reinventing Black Friday
The Black for Good movement was initiated by Typology in 2019 to give a more ethical dimension to the act of buying and to make Black Friday a moment of thoughtful and responsible consumption that rhymes with charitable giving, rather than a moment of unbridled consumption. Citizens have become aware of the dangers of over-consumption and the 100% digital company believes that brands have a particular responsibility and can guide their customers towards a more enlightened consumption, respectful of human beings and the environment. Consuming better, more useful, closer, more French, rather than consuming more. In 2019, Black for Good brought together more than 80 competing or complementary brands, from all sectors and of all sizes. They may or may not apply promotions but commit to donating their profits to associations of their choice (ecology, animal protection, fight against cancer, protection of young LGBTQ+…).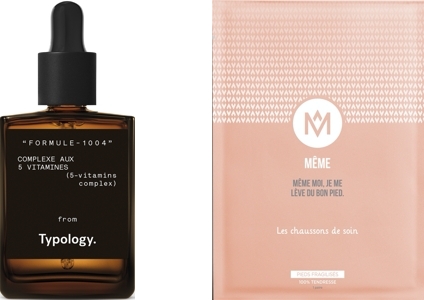 Based on this success, Black For Good returns on this year with the ambition to triple the sums donated to associations and to participate in a real charity movement. Typology is committed to donating hygiene products (washing products, hand creams, face creams) to the French Hospitals Foundation to participate in the collective effort. For each sale, one product will be offered to the French Hospitals Foundation, whose mission is to improve the daily lives of caregivers, patients and carers in French hospitals and nursing homes.
Even Cosmetics is also participating in this movement for the second consecutive year. This French brand specializing in care and make-up products for cancer patients will donate all profits made from during the week-end to Unicancer.
From luxury to more confidential brands, operations are multiplying
A candle, so that the light comes back into our lives! Diptyque has come up with a special edition of its iconic Berry candle, a singular alliance of rose and blackcurrant berries (190 g, €60). From the sale of this limited edition, to the reworked graphics around a dreamlike wild garden, 15% will be donated to the World Health Organization as part of the Solidarity Fund for the Covid-19 response).
Oolution will not offer any reductions on its e-shop on this day, which can be described as "black" for the environment, but wishes to compensate for the effects of over-consumption caused by Black Friday by donating all of its profits to the Kalaweit association. Kalaweit is buying up hectares of land in Borneo to preserve the natural habitat of gibbons, which are threatened with extinction due to the deforestation inherent in the intensive production of palm oil, an ingredient that Oolution has chosen to ban from all its formulas.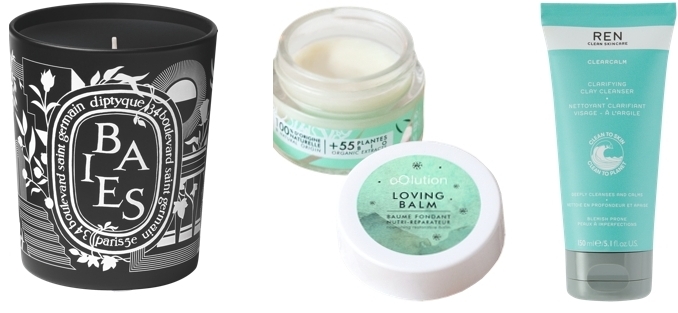 For its part, Ren Clean Skincare has decided to combine advantageous reductions (-20% on the entire site, excluding boxes) and commitment to associations such as Beauty Banks, which provides essential care and hygiene products to people in precarious situations.
The brand will also pay 15% of all its sales made on Black Friday to the Planet Patrol association, whose mission is to reduce environmental waste worldwide.
A committed Green Friday
For four years, the collective Make Friday Green Again has been offering an alternative to Black Friday. Encouraging a more reasonable and reasoned consumption, Green Friday brings together 700 brands adhering to eco-responsible values.
La Rosée has joined this movement to counter the over-consumption of products due to astronomical discounts and, on D-Day, has committed to donate 5% of its total sales for the day (pharmacies + website) to the NGO Planète Urgence, which fights against climate change, participates in the preservation of biodiversity and the revival of the local economy.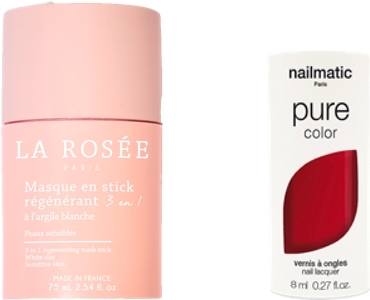 As for Nailmatic, it offers a 30 to 70% discount on Friday on its entire website (excluding boxes). The brand of bio-sourced nail polish takes advantage of this opportunity to donate 10% of the profits to the Women's Foundation, which works on issues such as violence against women, providing support to victims and raising awareness among the general public.
Finally, The Ordinary (Deciem group) has decided to take the opposite approach to Black Friday by closing its site and its stores around the world to "permanently remove this day from the calendar". Instead and throughout November, the group is setting up KNOWvember, which features educational content so that consumers can learn about the real needs of their skin, while offering a 23% discount on all products.
As we can see, on this day so eagerly awaited by many people, we will have the embarrassment of choice to express our most diverse sensitivities. And this is only the beginning…
Ariane Le Febvre
© 2020- 2021 CosmeticOBS