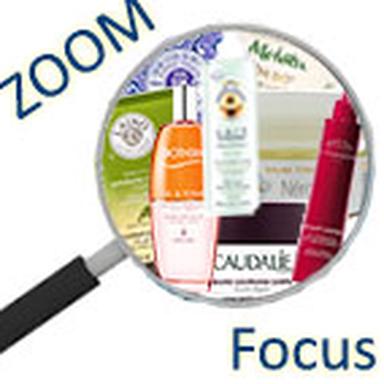 Last straight before spring… It's the right time to fill up with sweetness and cuddle your body before the slimming rush. Oil scrubs,"pilou pilou" creams, appetizing balms, firming oils… An overview of the latest cosmetic body treats by Ariane Le Fèbvre.
It is perhaps the period of the year when the skin of the body"gets the most" from the rubbing of clothes, temperature differences and winter, which is always a little too long. Impossible not to consider the application of a milk, or better of a cream or a body balm after the toilet, under penalty of tugs bordering the painful ! One can take advantage of this to erase and"treat" one's body, in order to prepare it to reveal itself better for the sunny days. The"coronation" of the body will soon be celebrated with the arrival of the beautiful days, then of grace, still a little sweetness! In fact, the body's season is more and more"cut out": nutrition from October to February, firmness coupled with hydration (this is one of the trends) in February, slimming from March, self-tanning (which resume"the beast's coat" in 2014) from May, summer textures and evanescent milks thereafter.
Soft scrubs
What's new in body scrubs? Finally comfort versions really adapted to dry skin and which, by leaving a protective film on the skin, allow the body milk to be zapped after..: - Laino body comfort exfoliating oil jelly, 150 ml, 9,50 € ; - Nourishing body scrub Beauté Absolue with 4 precious oils Garnier Body, 200 ml, 4,50 €.
Or,"shortbread paste" textures that turn into milk or foam when in contact with water..: - Oriental Body Scrub Aquamondi Maroc Daniel Jouvance, 200 g, 35 € ; - Melting Body Scrub Apicosma Melvita, 150 g, 19,50 € ; - Gommage Divin Caudalie, 150 g, 20 € ; - Ingrid Millet Body Perfection Delight Exfoliating Care, 200 ml, 35 €.
They deserve to take the time to massage them for a long time on dry skin (for a more intense exfoliating action, to avoid if the skin is sensitive or on the finest areas of the body such as the décolleté) or wet, insisting on rough parts (elbows, knees, feet…), before rinsing them.
Tender firmness…
Less basic, more"anti-aging", the most original body care products combine firmness and nutrition. It is THE rising added value.
Dry skin and lack of firmness are among the top 5 body complexes, says Biotherm (source: TNS Sofres for L'Oréal, 2009), which this month is releasing a dual-phase dry oil, both nourishing and firming (Oil & Tonic, spray 100 ml, 41.10 €). Another oil? Usually, this texture is less effective to nourish the skin in depth (oils often remain on the surface of the epidermis, they are still too greasy, with a sticky finish that nourishes especially our clothes!), and in winter, we prefer creams, balms or body butters, more penetrating and which"impregnate" the skin better. But an exception can be made for this new oil, because the fine texture, very successful, is absolutely non-greasy and effectively diffuses the active ingredients (astaxanthin antioxidant, vegetable oils not fatty apricot, passion flower, corn and rice bran, macro-alga L.Ochroleuca and Algo silicon for skin firmness, and plankton from vie™ - new name of the thermal plankton now produced in bio fermentation - exclusive Biotherm active ingredient). It vaporizes on the skin and penetrates immediately, while offering a feeling of vitality and energy. Moreover, we know that oils can do without preservatives (a necessary"evil" but which can irritate certain sensitive skin) and allow powerful ingredients such as antioxidants and fat-soluble vitamins to be concentrated at high levels.
The new formula of the Firming and Beautifying Soft Oil in the Almond 2014 collection of L'Occitane (100 ml, 33 €, from March 26), contains more than 50% almond oil, silicon and rosehip oil, to strengthen the elasticity of tissues.
Other nourishing treatments that take firmness to the body, this time in the form of creams: - Nutritive Firming Body Care Ingrid Millet Perfection (200 ml, 54 €) with micro-algae and soya, babassu and peach butters, macadamia and hazelnut oils. - Hydra-BodySatin Firming Body Cream Sur-Hydratante Rexaline, 200 ml, 39,50 €, based on hyaluronic acid, shea butter, mango oil and restructuring blue agerate leaves (in April at Sephora). Or in the form of milk: - Sculpt System Institut Esthederm Anti-Relaxing Moisturizing Milk, 200 ml, 29 € ; - L'Occitane Firming and Smoothing Almond Milk Concentrate (new formula, 200 ml, 39 €, from 26 March).
Organic and ultra sensory body comforter
With their well assimilated natural ingredients (vegetable oils - argan in the lead - shea butter, natural glycerin, honey, beeswax… great classics that have proved their worth), certified organic body care really has a voice today! No revolution in their winter"cocooning" formulas, but a real work done on their sensoriality (whipped cream textures, melting butters, particularly neat perfumes, often on the body, that's what makes the difference). Thus, the 8 Organic Shea Butter Melting Balms from Aroma-Zone (100 ml, 7.50 € for vanilla, rose, coconut, immortelle, cinnamon and vanilla, ylang and coconut, cistus; 11 € for neroli) really balm the body!
Always in the organic certified cosmetics section: - Bio-Beauté by Nuxe's Natural Cold Cream Anti-stiffing Body Balm (200 ml, €19.90) is a real treat! - King's menu also for the Light Cream L'Or Bio Melvita (175 ml, 22 €) which illuminates the skin with sublime pearls. - Universal Organic Ointment Around the Seasons of Ballot-Flurin (50 ml, 24.10 €) is a"rescue" formula with the 6 treasures of the hive for all dramatically dry areas (elbows, feet, knees…). Less rich, Lait de Ruche in the same brand (100 ml, 22.30 €) combines"locavores" ingredients (propolis, field honey, royal jelly, dynamised water) and a non-greasy texture allowing you to dress immediately. These two products are published in limited series (300 or 500 units per month), a mark of respect for bees! - While waiting next June for the new Nectar des Délices de Sanoflore, a body sublimating milk fluid with the delicious scent of almond milk that moisturizes and nourishes the skin for 48 hours (200 ml, 21 €).
More and more skins with an atopic tendency
In pharmacy, avalanche of proposals for atopic skins, clearly increasing. The very nourishing formulas adapted to the whole family, restore the skin barrier, reduce inflammation and immediately relieve itching..: - DA Atopic skin emollient balm Topicrem, 200 ml, 13,50 € ; - Emollient milk Xemose Uriage, 400 ml, 15,80 € ; - Atoderm Intensive Bioderma soothing dermo-consolidating emollient care, 500 ml, €19.20. - A major advantage is that the I-modulia substance (from Avène thermal spring water) in XeraCalm A.D Avène (200 ml, €17.90) helps the skin to protect itself properly. - In supermarkets, the Anti-Irritation Body Lotion Surgras from Mixa Expert Sensitive Skin for skins very reactive to oat milk, allantoin and shea butter (250 ml, 5.10 €)"surfs" also on this movement. And we must recognize that, even if we do not suffer from atopic dermatitis (who can most can least!), we benefit greatly from these dermatological formulas in case of severe dryness.
Glam pharma version

Still in pharmacies, but for healthy skin..: - The infinite comfort balm 24H Argane de Galénic (200 ml, 32,90 €) nourishes"crocodile skins" to perfection. - Practical, the recent Native Onagrine Oil (a brand born in 1981 that makes its comeback) is a dry multi-function oil with argan, evening primrose, macadamia oils… that applies from head to toe (100 ml, 23 € or 50 ml, 17 €).
Other new features : - le Baume Gourmand Corps de Caudalie (200 ml, 21 €) ; - Le Lait Crème Riche Corps Embryolisse, 250 ml, 17,50 € ; - Roger&Gallet Nourishing Body Melting Milk with Shea Butter (200 ml, 13.70 €, available in 2 fragrances: Rose or Green Tea).
Care necessarily more expensive and more selective
In perfumery, some new products are attracting attention: - Body Breakfast Body Cream Méthode Jeanne Piaubert (200 ml, 41 €), a real skin feast! - Dr Pierre Ricaud launches his"premium" anti-ageing body care in VPC and institutes: Baume des Délices Corps Essence de Beauté, 150 ml, 69 €. - As for L'Occitane Ultra Rich Body Cream, which contains 25% shea butter (100 ml, €17), it is available this winter in three new fragrances: Jasmin Passion, Rose Tendresse or Violette. - Last good idea from the Provençal brand (but it was initiated in 2012 by Chanel for its collection of rare perfumes Les Exclusifs), a Perfume Sublimating Care that moisturizes the skin and strengthens the hold of all the perfumes in the Collection de Grasse (125 g, 27 €, from April 16).
The Observatory of Cosmetics
© 2014- 2020 CosmeticOBS