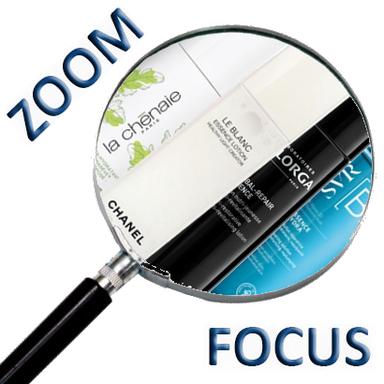 Borrowed from the perfume industry, this beautiful name for this essence is very popular. Liquid like a lotion but concentrated like a serum, the novelty is that the lotion-essence no longer plays the role of a pre-treatment, but actually replaces the serum…
Staying at home should more than ever encourage us to take care of ourselves and our loved ones.
In such a serious context of confinement, experimenting with new beauty trends could be a welcome "distraction"… and bring a little lightness where sensoriality and pleasure would play a major role.
This is the case with essence lotions, so much in vogue this spring.
More or less liquid or gelled, they are no longer a prelude that plays the role of a utility, but rather a treatment in their own right!
It all started with the consumers, as is often the case, because once they have applied them, their skin is so comfortable that they often stop there or forget to apply another treatment.
So the essence lotion does indeed start to replace the serum and is self-sufficient.
The driest or dehydrated skins will have it followed by a cream. The others - especially those who don't like greasy substances when the heat comes - can leave it at that.
The fast treatment
The essence lotion is most often applied with the fingertips and penetrates almost instantly.
What is also (very) appealing is its speed! It is being developed this spring in pharmacies.
After Filorga who imagined hers last year (NCEF-Essence Lotion Multi-Corrective Supreme Hydration Radiance, 150 ml, €49.90; Global-Repair Essence Lotion Nutri-Jeunesse Multi-Revitalising, 150 ml, €59.90), here are those of Uriage, SVR, La Chênaie and Saève. Some are highly concentrated and are twice as moisturizing as a serum, such as the new Uriage Radiant Water Essence (100 ml, €17.90), with hyaluronic acid and inulin, a prebiotic sugar of plant origin (from chicory, among others), or B3 Essence Hydra from SVR (Repairing, moisturizing, plumping solution, 150 ml, €22.90) which moisturizes for 24 hours thanks to 2% vitamin B3 and various hyaluronic acids.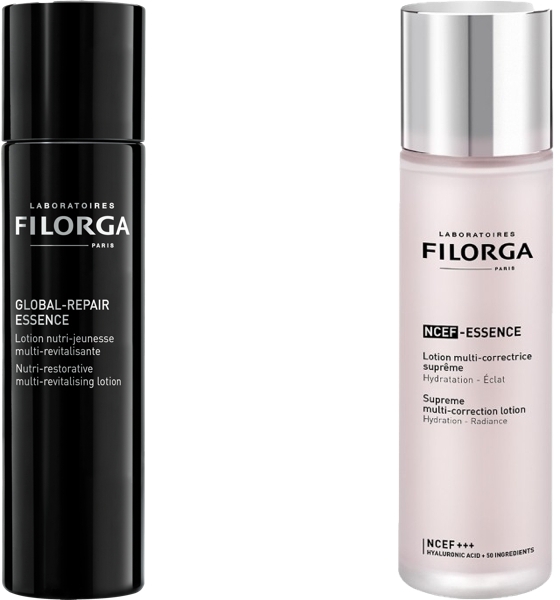 Another hydrating essence (the most present): Hydra Essence of La Chênaie (30 ml, €39), which combines a patented oak sap extract (Pétrasève™), hyaluronic acid and vitamin C.
Others focus on radiance, such as Perfect Pisum Essence F90 Saève Radiance Activator (150 ml, €28.90), which contains 90% natural probiotics.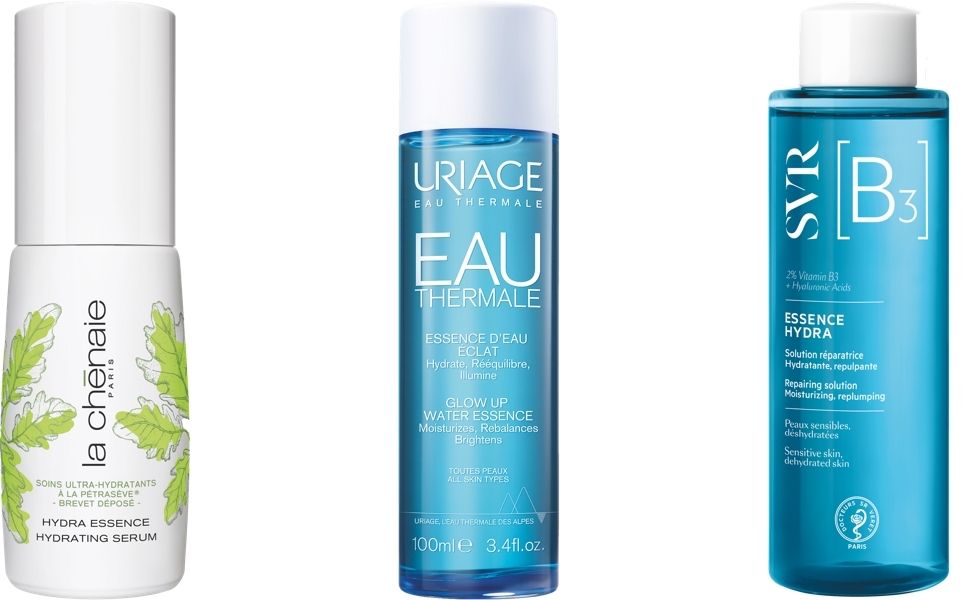 In perfumery as well as in pharmacies
Historically it is in perfumery that essence lotions were born, which will not surprise anyone, the word essence coming from the world of perfume (essence is the word "noble" for essential oil).
So Chanel and Dior, who launched several last year, are imagining new ones just as luxurious in 2020.
After Sublimage L'Essence Lumière (40 ml, €405) and Sublimage L'Essence Fondamentale (40 ml, €395), the rue Cambon brand created L'Essence Lotion Le Blanc (150 ml, €71), to illuminate the skin and increase its transparency.
As for Dior Prestige, L'Essence Lotion Essence de Rose (150 ml, €92.50, starting May 1st), based on Rose de Granville, it is the only one with a milky texture, to moisturize and revive the essential functions of the skin's metabolism.
Yves Saint Laurent in turn launches its own (Lotion-Essence Hydra Bounce, 200 ml, 60 €), as does Orveda, which offers a true "Swiss Army Knife" treatment: both tonic and serum, moisturizing 8H, illuminating and brightening, pore refiner, anti-fatigue signs and even a make-up base (La Sève Primordiale, 125 ml, 139 €)!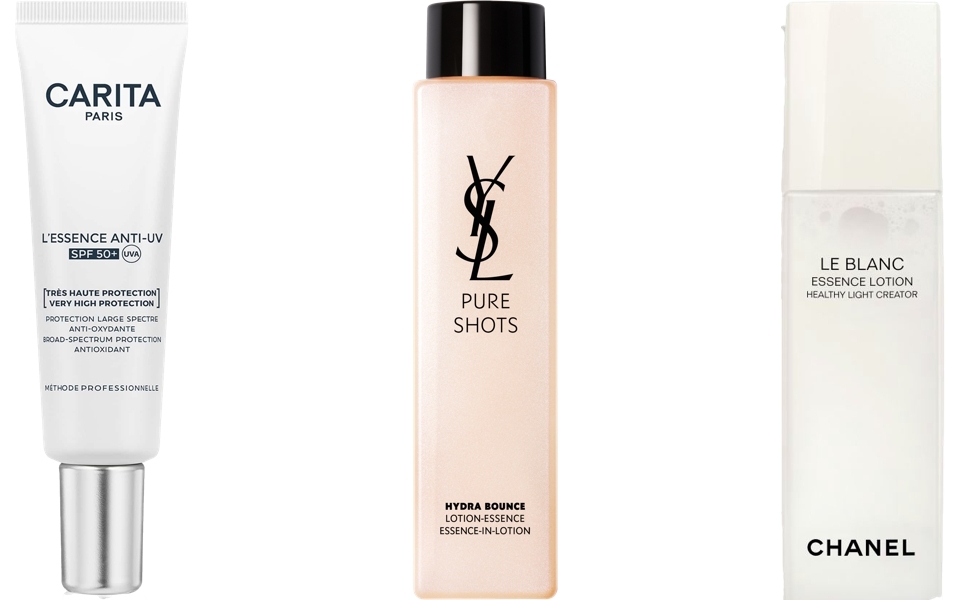 Unique essences
Global Anti-Ageing for Yves Rocher (Supra Essence Correctrice, 30 ml, €59.90), or essence-primer for Laura Mercier (Pure Canvas Power Primer Essence Concentrée, 30 ml, €59), a perfectly hybrid product, halfway between a skincare product and a make-up base.
But the prize for originality goes to Carita with its Anti-UV Essence SPF 50+ (50 ml, 50 €), the first sun essence to our knowledge. An imperceptible finish that makes it possible to forget the masking effect of certain high sun protection products.
As you can see, the word essence still has a bright future before it…
Ariane Le Febvre
© 2020 CosmeticOBS