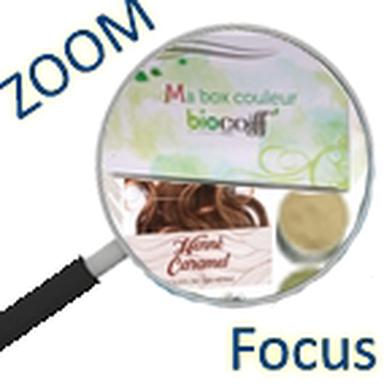 Things are changing for this new, more and more popular way of colouring hair: satisfactory colour results and durability, great variety of shades… there is more and more expertise and knowledge in the field of plant-based or mineral dyes. And with the arrival of the first L'Oréal plant-based hair dyes in hairdressing salons, there is no doubt what has so far been a 'niche' phenomenon will take on a new dimension…
It is almost always the same story. Following allergy problems (skin and/or respiratory allergies), a few hairdressers have been giving up on chemistry to create their own plant-based hair dye ranges. That is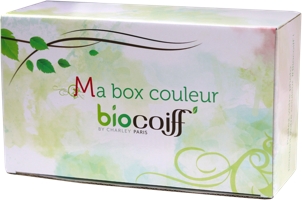 what Charley did with Biocoiff', his booming salons. The brand has just opened a sixth one in Paris. But they are not content with offering a Cosmos Organic-certified plant-based dye service: it is also possible to do it yourself at home with your own personalized plant-based dye (Box Couleur, €49.90).
Free from, free from, free from…
As for Rodolphe & Co, they have devised a mineral hair dye system for salons: Mineral Colours (Crème Colorante, 75 ml, €11.90 exclusive of VAT, price for professionals, 27 shades), based on bio-mother-of-pearls from Brittany, castor and macadamia oils, tea, aloe vera, and coloured clay extracts to remineralize the hair and scalp. Thanks to the mask formula, even those who could not have their hair dyed due to scalp or sensitivity problems can now benefit from a whole range of professional colours. Free from ammonia and its derivatives, free from artificial colourants or PEGs, EDTA, silicone, PPD, and resorcinol, free from sulphates, free from bad smell… this colour provides up to 100% white hair coverage. To gently activate the colouration, the Éco-Activateur (€13.28 exclusive of VAT) offers a slightly oxidant composition (hydrogen peroxide combined with urea peroxide). Based in Brittany, the young brand endeavours to put forward actives from this region, and it is already available in more than 600 hairdressing salons across France.
Arrival of DIY plant-based hair dyes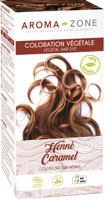 In January, it will be DIY pope Aroma-Zone's turn to launch six new 100% plant-based, organic and vegan hair dyes (Henné Châtain Miellé-Honey brown, Henné Blond doré-Golden blonde, Henné Noir ébène-Ebony black, Henné Cuivré-Coppery effect, Henné Caramel, Henné Châtain naturel-Natural brown, four 50 g sachets, €6.90 each), composed of a mixture of eight to nine Ayurvedic plants to beautify all hair types, even silver. Devised as comprehensive hair and scalp care products, these dyes are magnifying, fortifying, and shaping. To make the application easier, they are featured in a cardboard box containing several sachets, so the product quantity can be delivered according to the hair length. Every dye results from in-depth laboratory research work and from a hand-in-hand collaboration with Aroma-Zone's Indian producer to get natural, bright colours rich in radiant glints. The only reservation – it is always the same with plant-based dyes – is the time they need to be left on: one to three hours, depending on the intensity wanted.
First 100% plant-based and vegan hair dye by L'Oréal Professionnel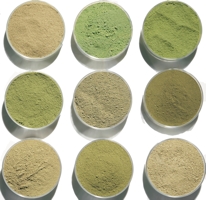 Eco-responsible plants sourced from India (henna, indigo, cassia) in accordance with colour performance criteria, eco-designed powders featured in transparent, refillable cubes, 12 shades (from light blonde to dark brown)… next May, the launch of the first L'Oréal Professionnel Botanéa 100% plant-based hair dye in salons will be a real turning point in meeting consumer demand for naturalness. As the first foray of the global chemical hair dye giant in this field, this innovation is most likely to trigger a revolution… The brand paid particular attention to satisfy consumers disappointed with plant-based dyes who thought the colour result was too warm or short-lasting, or considered the shade range too limited. Using dye-plants is complex and requires real expertise, both in terms of colour revelation (it varies when it comes in contact with the air and oxidation, so it can change over the few following days) and application (training is a key success factor). For example, the water temperature plays a significant role: it can enhance or curb the process, so it is essential to control it to guarantee a result that will meet expectations. L'Oréal researchers used scientific tools combining multidimensional modelling and performance anticipation. This expertise helped objectively identify the best mixtures and conditions of use of the plant-based powders to optimize the final colour result. Their work was validated by more than 300 in vivo evaluations around the world. In addition, the plant powders are combined with coconut oil. Thanks to this natural texturing agent, the poultice is quicker to prepare, its texture is smoother and suppler, and the application is easier – it dries less fast. The hairdresser can also adjust the plant-based dye if need be. For example, he will proceed to two consecutive applications on dark hair with more than 50% white hair, or pigments will be mixed with hot water at 50 °C or 100 °C, depending on the shade wanted. Lastly, the brand developed a toner to neutralize the matte glints created with dark bases with a high percentage of white hair.
Botanéa is completed with a range of natural, also refillable hair treatments (the conditioners with suspended flowers are most astonishing) that can be used at home. What is its name? Source Essentielle, for normal to fine hair (Shampooing Quotidien, 300 ml, €19.50; Crème Demêlante Quotidienne, 200 ml, €25, as from May), dry hair (Shampooing Nourrissant, 300 ml, €19.50; Baume Nourrissant, 200 ml, €25; Huile Nourrissante, 75 ml, €32), coloured hair (Shampooing Éclat, 300 ml, €19.50; Baume Éclat, 200 ml, €25; Huile Éclat, 75 ml, €32), or delicate scalps (Shampooing Délicat, 300 ml, €19.50).
© CosmeticOBS-L'Observatoire des Cosmétiques
© 2018- 2022 CosmeticOBS