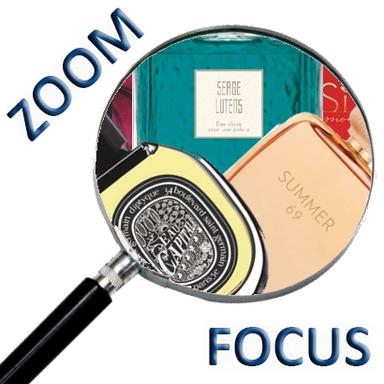 Oriental, chypre, spicy or floral… springtime fragrances are particularly rich and opulent. No risk with them not to be smelled from afar! A godsend in these times of social distancing…
There will always be the two categories of women (sometimes even within the same person), those who expect their perfume to play a discreet little music that whispers on the surface of their skin and expresses itself only for themselves or when you're close to them, and those who are looking for more powerful fragrances, dosed in decibels, who leave their "notice de passage". It is to this second category of women that many spring fragrances are addressed.
A debauchery of intense fragrances on sunny days
Intense… the word chimes on the pediment of many spring bottles…
Coco Mademoiselle Eau de Parfum Intense by Chanel (100 ml, €139), Si Passione Intense by Giorgio Armani (eau de parfum 100 ml, €137), Joy Eau de Parfum Intense by Dior (90 ml, €133), La Vie est Belle Intensément by Lancôme (eau de parfum 100 ml, €133,50), La Petite Robe Noire Eau de Parfum Intense de Guerlain (So Frenchy Limited Series, 50 ml, €99, exclusively at Sephora), The Only One Eau de Parfum Intense pour Femme by Dolce & Gabbana (100 ml, €137), Mon Paris Intensément by Yves Saint Laurent (eau de parfum 90 ml, €126), Nomade Absolu de Parfum de Cholé (75 ml, €119)…
the fragrances this spring express a tone above, as if they had anticipated social distancing and the wearing of masks. More carnal and assertive, with a marked trail, they leave their mark wherever they go.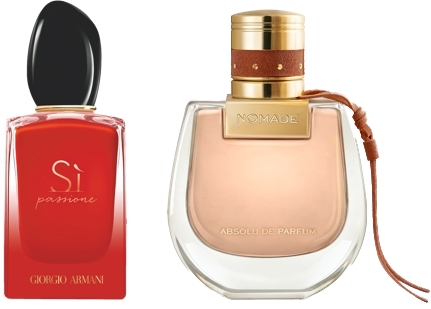 Disturbing spicy fragrances
For opulence, you can trust Serge Lutens!
His latest opus: Des clous pour une pelure (eau de parfum 100 ml, €120) is no exception to the rule, even though it belongs to the Collection Les Eaux de Politesse. The designer likes to cover his tracks…
This intensely spicy aroma is revealed in a surprisingly turquoise juice, which pays homage to the orange, clove and nutmeg, not without evoking the pomander (the orange studded with cloves). Byredo's latest creation, Lil Fleur (eau de parfum 100 ml, €187) is a spicy floral with a voluptuous rose, combined with a leather accord and, above all, notes of saffron.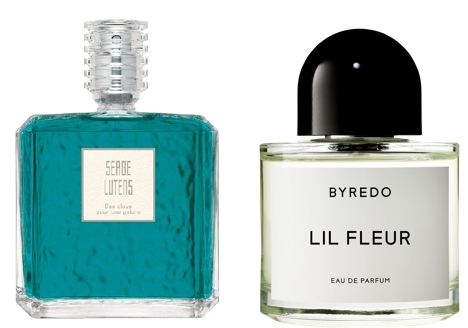 Orientals in the spotlight
Honour to the most beautiful of them all: Shalimar. Guerlain, listening to its customers, has chosen to re-release Shalimar Parfum Initial, created in 2011, in a new confidential edition.
So this floral-oriental has been reawakened under the name l'Initial and joins the Les Parisiennes Collection.
An awakening scent that enhances Shalimar's signature ingredients: Pallida iris (used here in an overdose), vanilla and bergamot, housed in the iconic bee bottle (L'Initial, eau de parfum, 125 ml, €230). Guerlain also celebrates the all-powerful power of patchouli, blended with rose, in Patchouli Ardent (Collection Les Absolus d'Orient, eau de parfum 125 ml, €155).
Its deep woody accents stretch into a leathery and musky accord, forming an intense trail.
Impossible to evoke modern orientals without mentioning the fabulous Portrait of a Lady created by Dominique Ropion for Editions de Parfums Frédéric Malle (100 ml, €280), a debauchery of Turkish rose - no less than 400 flowers per 100-ml bottle - followed by a heart of patchouli impregnated with sandalwood and frankincense.
The eternal chic of Cyprus
How to celebrate Paris? For Diptyque, only Cyprus, this mythical accord of a thousand facets, was able to pay tribute to the city of a thousand faces. Once again, a bouquet of roses on the verge of excess succeeded the freshness of bergamot pricked with pink berries.
Freedom claimed: here no moss but lots of patchouli and a bewitching trail (Eau Capitale, eau de parfum, 75 ml, €130).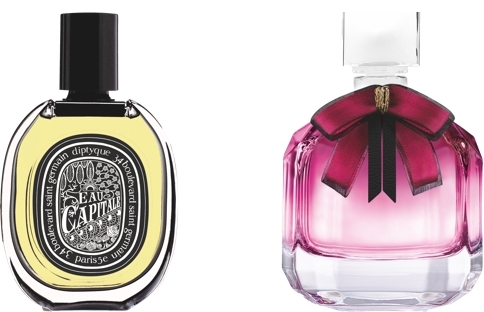 Heady as can be, Lady Code from Valmont's Private Collection (eau de parfum 100 ml, €250) is also a chypre with gourmand inflections, while Karl Lagerfeld's Paris 21 Rue Saint-Guillaume (eau de parfum pour femme 100 ml, €55) takes on a more floral tonality to embody a certain idea of French femininity.
Summer will be hot!
Yves Saint Laurent imagines Capeline, a torrid accord of lily and vanilla inspired by the couturier's emblematic wide-brimmed hats (Le Vestiaire des Parfums collection, eau de parfum 75 ml, €145), while Gas is a triumph for solar floral, burning with sensuality (Sable d'Ambre, Summer 69 or Sea Mimosa, 100 ml, €95 each).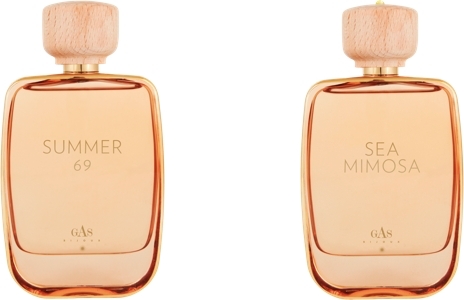 Ariane Le Febvre
© 2020- 2021 CosmeticOBS