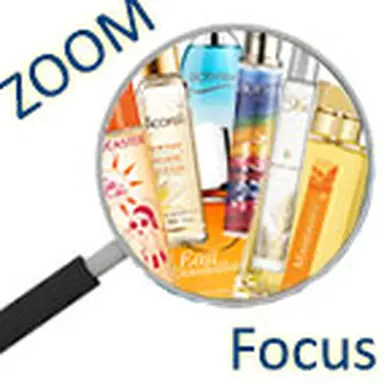 A priori, these two words seem antinomic, so much perfumes and sun are synonymous with"dangerous bonds". For fragrance lovers, the summer season is often a source of frustration! And yet, new scented waters, particularly delicious, make it possible not to give up smelling good on holidays! Some beach waters or care waters can be carried in the sun. The fresh waters, among which the essence of mandarin gets the lion's share, will be reserved for the evening.
At a time when France is preparing its suitcases to invade the beaches, the addict to fragrances hesitate on take-away bottles. All contain alcohol. But he is not the problem, as is often believed. Alcohol evaporates very quickly. Naturally, it is not recommended for the sun because it dries the skin, but after all, many sun products also contain alcohol for the fresh effect or to solubilize UV filters! Give it a try, track down the word Alcohol denat . in the INCI ingredient list, you'll be surprised! The risk of sunspots (known as photosensitization, which is simply an increase in the sensitivity of the skin to the sun) is more related to the essential oils (and some of their molecules, bergapten at the top) that make up the fragrant concentrate in each fragrance. Bergapten is present in bergamot oil, as well as in other essential oils, citrus fruits in particular (citrus family). But it is strictly limited and framed, not only in perfumes, but also in all cosmetic products that can be applied in the sun (day cream, body milk, deodorant…). These are the subject of phototoxicity tests which exclude, a priori, the risks under UV, and perfumers assure us that today, bergapten is systematically ousted from citrus essential oils. It is still preferable, however, to apply the precautionary principle in the context of sun exposure and to give up your favourite Cologne (which always contains citrus essential oils) during the day, among other things. There's nothing to stop you from scenting your clothes or hair in the morning and finding your favourite trail after dark.
Beach waters
These are the only perfumes that can be worn in the sun because they have been tested non-photosensitizing (a test in vivo This is different from the phototoxicity test performed on reconstructed epidermis). According to Maréva Brettes, product manager at Acorelle (Laboratoire Odysud),". the test is carried out by an independent laboratory on 50 volunteers who apply the perfume during three weeks in the fold of the elbow (occlusive patch test) and are exposed 24 hours after under UVA and UVB rays twice a week in the laboratory (a total of six applications and six irradiations) . After a rest phase of ten days, the dermatologist carries out a new test (application of the perfume in patch test during 24 hours and new irradiation with UVA and UVB) and checks that the perfume did not provoke cutaneous reactions (if allergy there is, the antibodies develop ten days later) ". And it is only under this condition (absence of any skin reaction) that the words"non-photosensitizer" can appear on the case. To date, we have identified four brands (Acorelle, Lancaster, Clarins and Sothys) that display this statement on their packs. Of course, don't expect a tenacity equivalent to that of a classic perfume! But it is a good alternative for those who cannot do without their"good smell" in the morning, after washing. Acorelle Beach Water (spray 100 ml, 16 €) is also Cosmébio certified. Its summer fragrance, 100% natural (created by Expressions Parfumées), opens with refreshing notes (mugwort, apple, mint) and toning notes (fruit waters: orange, grapefruit, lemon) without essential oils. The fragrance is rounded with solar floral notes (orange blossom, ylang-ylang, jasmine) and gourmand notes (bitter almond). The trail, composed of a balm and vanilla accord, gives it presence. Enriched with moisturizing vegetable glycerin, this scent is made from 100% organic wheat alcohol. Lancaster Sole di Capri eau de toilette (100 ml, 63 €) combines tasty fruits such as fig and flowers (tiare, ylang-ylang, tuberose). L'Eau légère Inspiration Art et Beauté de Sothys (2 bottles of 15 ml, 25 €), is composed around a flowery bouquet (yellow tulip, broom, freesia), warmed by spicy notes of pink berries and oriental notes of vanilla. Still non-photosensitizing, Clarins Sunny Water (100 ml, 50.50 €) is a skin care water that blends citrus essences (mandarin, grapefruit) with the solar sensuality of ylang-ylang and tonka bean, as well as plant extracts to soften the skin (watermelon, mimosa, lime blossom, camomile…). It even contains griffonia seeds, serotonin precursors, for its beneficial effects on mood!
The waters of care
We like this compromise between a light fragrance and a veil of hydration, which Clarins is the specialist in. The gesture is fresh and fast (in the middle of summer the fatty substances are often too"heavy" on the skin and make it sweat !) and the scents very pleasant. Among the novelties, to wear in the evening, Embryolisse Eau Parfumante (100 ml, 28 €), a simple scent that combines toning citrus fruits and moisturizing active ingredients (plant hyaluronic acid, aloe vera) or Payot Eau de Soin Énergisante (100 ml, 35 €), a vegetable water with bamboo extracts and green tea, enriched with trace elements. As for Biotherm Water (100 ml, 46.90 €), it takes up the energizing fragrance of body milk (ginger, citrus fruits, spices, freesia accord).
Fresh or perfumed waters
Different from light fragrances, these fragrances have been designed for summer and holidays. They should also be reserved for the evening, even if some have been tested non-phototoxic, such as the delicious Eau parfumée Or des Sables d'Ixxi (30 ml, €19.90), made from 95% natural ingredients. Woody and solar, it evokes monoï and coconut, solar oil and pine nuts! Probably because it is formulated with Landes maritime pine bark water. The Body Shop Virgin Mojito Eau Fraîche Parfumée (300 ml, 15 €), with fresh mint and lime scents, with a low perfume content (1%), is faithful to the famous cocktail! Bronze Goddess fresh water from Estée Lauder (100 ml, 63 €) pays tribute to tiaré flower and coconut milk, sandalwood and vanilla.
Tangerine, summer's star
Sparkling and joyful, the least acid citrus fruit in perfumery has the gift of revitalizing us. His contagious good mood is particularly appreciable when mercury climbs! The essence of mandarin brings radiance and a fruity roundness to the perfumes, gives them sparkle and flight, without giving up its femininity ! It can be found in most of the top notes of the prettiest summer fragrances (Ilha do Mel by Memo, Velvet Mimosa Bloom by Dolce & Gabbana, Infusion d'oeille by Prada, l'Ile au Thé by Annick Goutal…). When not in soliflore, as in L'Artisan Parfumeur's Mandarine (eau de toilette 100 ml, 100 €), which associates three mandarins (green, yellow and red) at different stages of maturity, or Atelier Cologne's Mandarine Glaciale (Cologne Absolue, 75 €). And it is not finished, because it will also be present in the perfumes of the new school year (Abercrombie & Fitch, Fierce Cologne, eau de Cologne, 50 ml, 64 €, in September ; Noir pour femme by Tom Ford, eau de parfum, 50 ml, 96 €, from August).
The Observatory of Cosmetics
© 2015 - 2023 CosmeticOBS