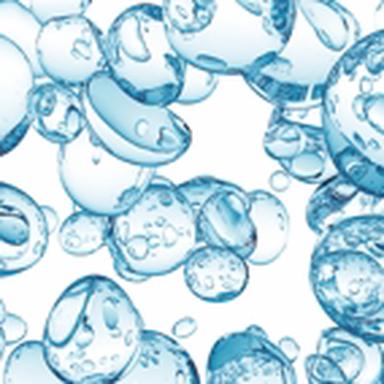 Demineralized water does not lay down the law in cosmetic formulation: there are a number of alternatives available to enrich beauty products, like fruit and vegetable waters, also known as composition waters. How are they produced? What are their associated claims? Ingredient supplier Gattefossé unveiled the secrets of their fruit extracts to us.
Marketting Manager Myriam Abderrachid answered CosmeticOBS's questions.
Gattefossé: ID file
The company was created by Louis Gattefossé in 1880, in Saint-Priest, near Lyon, France. It develops and produces specialty ingredients for the cosmetics and pharmaceutical industries. Today, the company markets their products in over 60 countries and owns 12 subsidiaries around the world.
Composition waters
Just pronounce the term 'composition', and Myriam Abderrachid will answer that 'at Gattefossé, the range is so wide that it has an instantaneous echo.' It is true that, with eight references of original fruit extracts (orange, apple, kiwifruit, lemon, grape, grapefruit, cherry, and cranberry), and four extracts from exotic plants (rice, lotus, bamboo, and ginger), the brand offers their customers quite a large choice. 'These products are nothing new: the range was developed about ten years ago. But it is pretty successful,' Myriam Abderrachid explains, adding that 'five of these references are 100% organic. They are extremely useful for the customers that aim to meet standard requirements in terms of organic-certified percentage in total formulas.'
Extraction
To extract water from fruit and vegetables, Gattefossé uses different techniques, depending on the source and its delicacy:
• High-frequency extraction: this method is used for exotic plants. Myriam Abderrachid explains that 'this technique protects the part of the plant whose water content is less significant than in fruit. High-frequency extraction guarantees the best yield possible.'
• Evaporation: it is the most common process.
• Flash distillation: as its name suggests, this technique is very quick. 'Most of our original extracts are obtained with this method. The fruit juice is retrieved, and then the water evaporates. We only keep the latter,' adds Myriam Abderrachid.
Storage conditions
Gattefossé original extracts are relatively simple to keep. If the pack has not been opened yet, it can be stored for several years, at room temperature. However, Myriam Abderrachid explains 'the products are pure. No preservatives or additives are added to the extracts, so it is recommended to use the whole volume of the pack, after it was opened. If customers do not follow this recommendation, they need to guarantee their product's microbial cleanliness themselves. Besides, some of them add preservatives when they know they cannot use the whole product,' she adds.
Cosmetics claims
Gattefossé original extracts all have documented cosmetics benefits. Myriam Abderrachid chose to present two of them.
Original kiwifruit extract
Our tests have shown its strong efficacy against the skin's proteases (tyrosinase and hyaluronidase), which are recognized to trigger the degradation of melanin and hyaluronic acid. 'We have demonstrated that our original kiwifruit extract has an effect against these proteases in cosmetics with anti-aging or brightening/complexion radiance claims,' Myriam Abderrachid specifies.
Original organic cherry extract
This extract was tested on fibroblasts. 'We observed a stimulating effect on the fibroblasts normal activity. Our organic cherry extract has an anti-aging, matrix-remodelling action,' Myriam Abderrachid explains.
This means original extracts can strengthen the effects of actives in formulas. Still, they are not positioned as actives, but rather as complements to 'provide a touch of naturalness in the formula and boost the efficacies targeted,' the Production Manager concedes.
Composition waters and formulation: a good match?
Fruit waters do not destabilize formulas, since the fruit juice and sugar are removed.
However, Myriam Abderrachid adds that 'with the original lemon extract, the pH tends to slightly decline during the formulation. As a result, it should be regulated. Otherwise, there is no problem. None of our extracts can destabilize an emulsion, hence our range's success: it can be used in any product type, like makeup or creams. It is very easy to use.'
Everything is consumed, nothing is lost
There is nothing wrong with making cosmetic ingredients with foodstuffs. But what becomes of dehydrated fruit? Myriam Abderrachid affirms that nothing is wasted: 'the fruit is retrieved by our supplier and sold. The food used corresponds to joint products of the food industry. And the same goes for the juice we extract. It is retrieved and integrated to aromatized drinks or fruit nectars. Nothing is thrown away. We have adopted a sustainable approach involving the entire valorization of the products we use. When you work in the cosmetics industry with such sources, you cannot afford to take this type of materials, make creams, and then throw them away.'
Eating fruit contributes to balancing the skin; so does incorporating it to cosmetics. And in addition to its action on the skin, it provides beauty products with a touch of exoticism and naturalness, so why deprive ourselves of it?
Learn more
• Read our article, 'Cosmetics based on composition waters' – soon online.
© CosmeticOBS-L'Observatoire des Cosmétiques
© 2017- 2021 CosmeticOBS