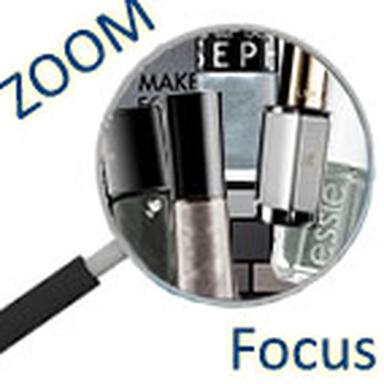 Did Fifty shades of grey inspire the cosmetic palettes for the new school year? One would be tempted to believe it so much the grey announces itself as the"cardboard" of the season. The flagship colour of autumn. On the eyelids as well as on the nails. A multitude of shades, textures or effects (satin, metallic, glitter, matt…) reinvent it. Discreetly or in bling bling mode.
Gray eyelids…
Grey is the new black. A black that whispers, softer, more vaporous, easier to wear. A masterpiece that, in this autumn, shades all the other colours. One of the most universal shades too, depending on the shade chosen. Because, of course, there is not just one grey, but an infinity of grey. Pearl grey or steel, silver or outright anthracite…
With this non-colour which emphasizes so much, the eye shadow, a little neglected lately, signs its great return. Sephora sets the tone with a collection of 7 eyeshadows called Obsession Grey, ranging from charcoal to mouse grey, available in 3 effects: matte, pearly or mirror (Colorful Shimmery Light Grey Pearl Eyeshadow, Silver Grey Mirror, Pearl Grey Pearl, Blue Grey Pearl, Slate Grey Pearl, Charcoal Grey Pearl or Matt Grey, 11.95 €, limited editions). Refined, a delicate lace pattern is pressed into the powder, as well as on the cases. The brand also offers a grey mascara (Outrageous Volume Obsessive Grey, 16.95 €).
The smoky eyelid is also in the spotlight at : - Make Up For Ever (Artist Shadow Eye Shadow Matte Slate, Steel, Silver, Cement or Pink Grey, 22 €), - Giorgio Armani (Eyeshadow Palette Fade to Grey, 72,50 €), - Dior (5 Colors Palette Regard Couture N°056 Bar, 57,50 €), - Clarins (Matte Shade 05 Sparkle Grey, 25 €), - Yves Saint Laurent (Palette Couture Collector"Rock Sequins", 60 €), - Nars (Dual-Intensity Eyeshadow shade Lysithea Shark Grey, 29 €), which allows a multiple intensity, depending on whether you work it dry for a transparent finish, or wet for an opaque and intense color.
Textured grey varnishes
The grey varnish is also a must-have, as in the Dark Sides of Grey collection by L'Oréal Paris, which comes in 5 shades with multiple finishes, latex, wax or sequins (Color Riche Le Vernis, 5 ml, 5.75 €).
Gemey-Maybelline favours the pearl grey vinyl effect (Vernis Color Show Vinyl, 7 ml, 3.90 €, Grey Beats shade). Chanel, who often initiated the varnish trend, did not escape this new trend. fashion statement essential with its varnish 631 Orage, a bluish grey (Le Vernis, 13 ml, 23 €).
Sephora also offers a range of 8 grey varnishes, coordinated with its eye shadows, reinterpreted in classic, metallic, holographic beetle, sequined or velvet versions, always in bottles decorated with lace effect (Vernis Color Hit collection Gris Obsession, 5 ml, 4.95 €). The most original? A grey top coat with tweed effect (Grey Confetti top coat), to be superimposed on a light or dark grey varnish.
Essie opts for fur textures with the Chinchilly tone, a refined granite grey (13.5 ml, 11.90 €), or creates manicures entirely based on grey, bayadère style, inspired by spy films (Autumn Confidential collection).
And there are really grays for all desires! : - Precious (Nail Lacquer collection Fade to Grey Giorgio Armani, 6 ml, 25,50 € ; Varnish 197 Tourmaline Noire collection French Idole Lancôme, 6 ml, 17 € ; Varnish to nails Platinum Kure Bazaar, 10 ml, 16 €), - poetic like the sky of Paris (Dior Vernis Junon shade, 10 ml, 25 €), - smoky (Pure Color Nail Polish 20 €, Smoked Chrome tint collection The Metallics Estée Lauder).
The Observatory of Cosmetics
© 2014- 2022 CosmeticOBS