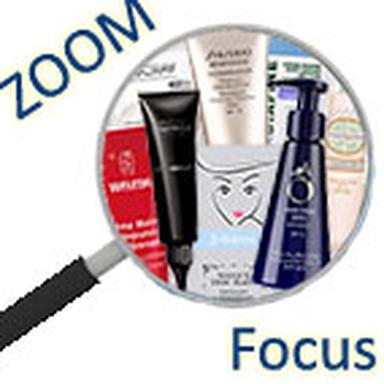 With the vogue of aesthetic medicine treatments for hands, protecting their youth becomes the new credo. Anti-stain, redensifying, revitalizing, firming or regenerating, day or night, with or without SPF… hand creams increasingly resemble facial cosmetics in their formulas.
Until now, hand creams were limited to nourishing and relieving, healing or isolating, with textures that, over time, became less greasy and more penetrating. They were bought mainly in supermarkets and pharmacies. But in 2016, hand creams are taking a new turn. Not only are they seasonally adjusted (the peak of sales was indeed in the middle of winter) and are now designed to be worn all year round (due to the fight against stains!), but their formulas are also becoming more luxurious and sophisticated. This is why they are increasingly found in perfumery. Women, following the craze for plumping hand treatments performed in medical offices (injections of hyaluronic acid, Skinboosters® from Galderma, anti-stain lasers…) want more for their hands which so often betray their age. No wonder our hands today have their day creams, anti-aging care or night mask!
Day creams for hands with SPF
The most protective is surely that of Ducray which, in its Melascreen Photo-Vieillissement range displays a SPF 50+ (Global hand care, 50 ml, 16 €). Don't look, it's the highest SPF! Not content to offer a"muscular" anti-stain formula, it takes care of all the signs of photo-aging (in addition to spots, wrinkles, loss of nutrition and firmness). And its composition is essentially the same as those of the face care products in this same range. With some specificities, like its melting texture with a powdery finish, which perfectly nourishes the hands, leaving a light protective film, or its lipid remanence index (after immersion of the hands in five successive baths of water, its protective film persists on the skin's surface). For the rest, we find hyaluronic acid, SymWhite® (derived from resorsinol) and D-lentigo® (of plant origin), a mixture of liposomal depigmenting active ingredients that fight free radicals and inhibit tyrosinase. This complex limits the synthesis of melanin but also lipofuscin, the other pigment involved in the appearance of brown spots on the hands. Lipofuscin is due to oxidative stress caused by UV which causes oxidation of proteins and lipids.
In the same spirit of preserving the hands' youthfulness, Shiseido launches a Benefiance WrinkleResist24 SPF 15 Protective Hand Revitalizer (75 ml, 52 €), a treatment that softens, smoothes and prevents the appearance of stains and wrinkles, in a quickly absorbed pink"silk veil" texture.
The same goes for L'Occitane, which from 30 March is offering, in its Almond, Velvet Hands, Youth Hand Care with Native Almond Cells SPF 15 (75 ml, 19 €) range, a real regenerating formula, anti-brown spots and anti-ageing, with a silky finish.
On the pharmacy side, we discover Cicabiafine Nourishing Anti-Brown Spot Hand Cream SPF 20 (75 ml, 8.55 €), with anti-stain soya, moisturizing glycerin and calcium to promote cell renewal. Or Neutrogena Dermatologics Anti-Spot Hand Cream SPF 25 (50 ml, €8.65), which also contains active soya.
Hérôme, for its part, is innovating with two day care products dedicated to mature skin: the Crème Mains Protection 24H, SOS Rescue Cream SPF 15 (80 g, 15.50 €), and the Crème pour les Mains Extra Anti-âge Intensive Antitache SPF 15 (120 ml, 20.50 €).
SPF-free anti-aging creams
The most complete is that of Filorga which has just been released: Hand-Absolute®, Ultimate Rejuvenation Hand & Nail Care (50 ml, 24.90 €). With its frankly"rupturist" all-black tube and its cannula tip, it surprises and distinguishes itself from the others. Although SPF-free, it is a real anti-aging and anti-stain hand and nail cream, based on nutritious butters, hyaluronic acid, collagen, lipopeptide and a rare extract of sea lily lightening. Its plus: a keratin booster that stimulates and strengthens nails to make them smoother, brighter, less brittle.
Another sure value of the youth of the hands, the new Clarins Multi-Intensive Anti-Spot Hand Cream, with redensifying, unifying and fortifying plant extracts (75 ml, 45.80 €).
Another example is the NaTrue certified Weleda Pomegranate Regenerating Hand Cream (50 ml, 9.05 €), which delays the appearance of spots, protects the skin from the effects of free radicals, regenerates the skin and prevents it from drying out.
Finally, we salute the original initiative of the natural cosmetics brand Heuliad, made in Brittany, the only one to offer two face and hand treatments devoid of any endocrine disruptor (see article Certified without endocrine disruptor ): Talentueuse Intense Anti-Aging Repairing Cream for Face and Hands (150 ml, 59 €) and Amazing Anti-Spot Night Cream Anti-Aging and Anti-Brown Spot Cream for Face and Hands (50 ml, 49 €), which contains a totum of desert date palm (seeds, leaves and oil). The latter stimulates collagen and"puts to sleep" melanin. These two treatments represent a natural and reliable alternative for sensitive or at-risk people such as pregnant women or people with a hormone-dependent pathology.
Let's finish with two interesting new hand masks. The first based on natural AHA, hyaluronic acid and algae, is an exfoliating and softening glove mask (Joliderm Exfoliating & Softening Hand Fabric Mask, two masks, €11.90). The second is a transparent night mask that does not stain, nourishes, regenerates and reinforces the skin elasticity of the hands (Night Mask for Hérôme Hands, 40 g, 18.95 €).
The Observatory of Cosmetics
© 2016- 2021 CosmeticOBS