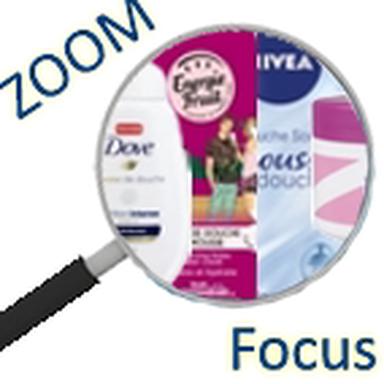 This spring's new trendy tune might well be as light as 'foam'! Cleansing or moisturizing, foam textures are on a roll in body skincare. Soft as caresses and light as feathers, they offer seducing sensoriality.
Ready-to-foam!
Shower foams gently cleanse the skin and turn the washing routine into a pure moment of pleasure! Quick – you will no longer need to make the product foam – and both rich and floaty, they wrap the skin in a cocoon of wellness. In addition, they get rinsed off more easily than a standard shower gel.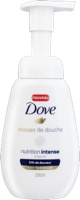 They are available both in supermarkets (Dove, Énergie Fruit, Nivea) and sophisticated stores (Rituals). Dove offers three variants without any propellant thanks to a self-foaming pump-bottle (our planet will appreciate it!): Nutrition Intense Original, Douceur Gourmande Aloe Vera & Pear, or Soin Caresse Crème de Pistache Magnolia with magnolia and pistachio (Shower Foam, 200 ml, €3.49). Formulated without any sulphate, but with replenishing stearic acid, a significant component in the skin barrier, they leave the skin velvety.
Made in Provence, the very 'natural' Énergie Fruit brand also sells foams in supermarkets (Crème de Douche en Mousse/Shower Foam Cream, 200 ml, €5.99, two perfumes: passionfruit & organic argan oil or monoï and organic argan oil).

In turn, Nivea is about to launch truly dense shower foams with silk proteins with four perfumes: Mousse de Douche Nourrissante (a nourishing shower foam whose fragrance is inspired from the Crème Nivea perfume), Mousse de Douche Douceur (for more softness with sweet almond oil), Mousse de Douche Rhubarbe Framboise or Citron Moringa (Raspberry/Rhubarb or Moringa Lemon, 200 ml, €3.20, as from March).
As for Rituals, their shower foams provide comfort and a delightful sensation of wellness (Foaming Shower Gel The Ritual of Ayurveda, The Ritual of Hammam, The Ritual of Sakura among the latest, 200 ml, €8.50, or mini-size 50 ml, €4.50).
The brand has even imagined a Voluptuous Bath Foam The Ritual of Sakura with nourishing rice milk and cherry flower (500 ml, €13.50).
Hydration on a little cloud!
'Only one woman out of three buys herself a body moisturizer,' according to Nivea. How come? Hydration rhymes with chore, the gesture is too long and the products sticky or too present on the skin. You will find no such constraint with moisturizing foams, which melt on the skin, are quickly absorbed and especially devoid of any oily or sticky effect. Both rich and floaty, they seduce women because they provide express daily hydration.
After Filorga (Nourishing & Eliminating Detox Body Treatment, 150 ml, €29.90) and Kneipp (Body Mousse, Morning Kiss, orange blossom and jojoba oil, 200 ml, €8.45), Nivea has just released four of them, concentrated in glycerine and free from surfactants: gently moisturizing Mousse Hydratante Douceur 48H, nourishing Mousse Nourrissante 48H, moisturizing Mousse Hydratante 48H Cucumber and Matcha, moisturizing Mousse Hydratante 48H Wild Raspberries and White Tea (200 ml, €5.20).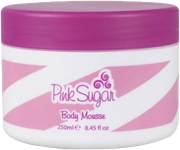 In Sephora stores, you can also find the Body Moisturizing Foam with a cotton candy perfume by Pink Sugar (250 ml, €25.95).
Lastly, Énergie Fruit offers two in supermarkets: Moisturizing Body Cream Foam, passionfruit & organic argan oil, or Moisturizing Body Cream Foam monoï and organic argan oil (200 ml, €5.99).
© CosmeticOBS-L'Observatoire des Cosmétiques
© 2018- 2021 CosmeticOBS