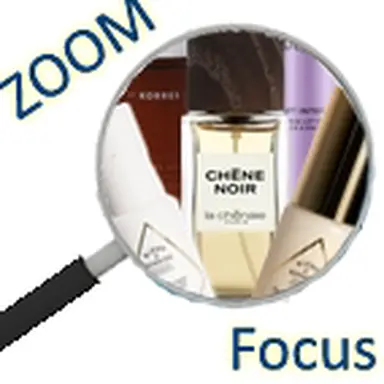 When the cosmetics industry embraces trees, it gets skin-beneficial actives that provide a bit of their strength. Oak, pine, mahogany, chestnut, birch… in the heart of their wood, in their leaves, bark, or buds, they all conceal treasures that enrich this autumn's new skincare products, but also perfumes.
As naturalness is all the rage, Mother Nature's lung has it all to inspire trust. It is even surprising that beauty has waited until now to develop complete ranges derived from the forest. If tree actives obviously provide our skincare products with an extra touch of soul, they were 'played with' in a minor key for quite long. This autumn, they sit enthroned as kings in many lines. It should be said that brands like La Chênaie, Océopin, Ixxi and others, which completely rely on trees' beautiful molecules (oak for the first, maritime pine for the two others) made the first move.
True pioneers
Charismatic Charlois group Founder & President Sylvain Charlois (the company selects the oaks used for manufacturing boles intended for the most prestigious wines and spirits), had a feeling the oak could offer stunning cosmetic properties. He initiated Laboratory research on the oak's actives as soon as 2010. Bingo! La Chênaie was created in 2016.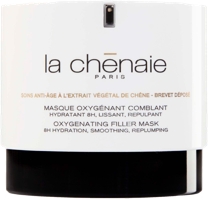 Incorporated in the brand's 14 Face & Body skincare products, the Quercus Petraea Concentrate is a patented extract which combines the three living parts of the oak (bark, softwood, leaves). Of course, it offers global anti-aging and antioxidant virtues (due to its richness in polyphenols), but also firming properties: it enhances the synthesis of hyaluronic acid and stimulates the production of collagen. Its antioxidant, anti-collagenase, anti-hyaluronidase efficacy was demonstrated. This extract comes from 100% French, sustainably exploited, PEFC-certified forests.


La Chênaie's latest creations are the Baume Réparateur Mains (Hand Repair Balm, 50ml, €10), the Masque Oxygénant Comblant (Filling Oxygenating Mask, 50ml, €39), and the Soin Tout-En-Un for men (an all-in-one, anti-aging, moisturizing after-shave balm, 50ml, €39). The last two products also contain actives from the oak's companions: the beech, whose buds enhance skin oxygenation, just like after a walk in the woods, the birch and its firming sap, and the white willow, whose bark soothes irritated skins.


Even more original: in October, the brand will launch their first eau de toilette for men called Chêne Noir (50ml, €49). Both elegant and refined, this composition by Calice Becker (Givaudan) stages oak stave and its smoked fragrance, blackcurrant buds, iris, and honey pieces to create semi-animal, semi-botanical notes.
'French quality, 100% made in our South-Western region'!
Océopin is another high quality brand: it is the only farmer and manufacturer of organic maritime pine seed oil, which also offers restructuring and global anti-aging benefits. Its exceptional polyphenol concentration (about 500mg per kilo!) reveals twice higher than most plant extracts. It is also soaked with Delta 5 fatty acids (extremely rare) and vitamin E. Other than the (patented) extract, the company, which originates from the South-Western region of France, also uses maritime pine seed powder (derived from oilcake grinding) to offer a wholly botanical exfoliation action. Lastly, bio-based products (esters and vegetable butter) have just been developed for more formulation possibilities.
After a face oil, body dry oil, soap, shower gel, and scrub, the brand will offer their first face care cream as from early November: it will be based on maritime pine seed oil, which redensifies the epidermis, creates an anti-wrinkle effect, and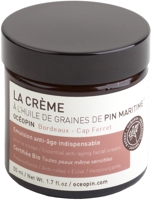 enhances radiance (50ml, €48). As an ode to the Atlantic coast's original vegetation, this cream revitalizes all skins – even the most sensitive. A real protective shield, it preserves tissues from external aggressions and free radicals. Its soothing, moisturizing, and anti-aging – 'anti-inflamma'aging' – activities have been confirmed by several clinical tests.
Ixxi, another Gascon company, also takes advantage of the trace elements contained in the maritime pines that grow in the region of the Landes in several anti-aging Face & Body skincare lines. Their latest launches are part of the Senxitive range dedicated to sensitive skins (Melting COMFORT Cream or Light COMFORT Fluid, 50ml, €19.90, or COMFORT Gel Mask, 50ml, €15.90). Other than pine polyphenols, it contains a soothing pine extract to reinforce the skin's hydrolipidic film and a moisturizing complex of sugars derived from wood.
A walk in the woods?

From mahogany to chestnut, this autumn, the most exciting ranges pay tribute to trees.
For example, in October, Lierac will launch a Lift Intégral line based on a mahogany extract from Senegal, a unique, patented active which tautens sagging areas (Superactivated Lift Serum Firmness Booster, 30ml, €69.90; Lift Intégral Sculpting Lift Cream for normal to dry skins, 50ml, €65; Night Lift Intégral Restructuring Life Cream, 50ml, €68; Relifting Serum Eyes & Eyelids, 15ml, €44.90; Lift Flash Mask, 75ml, €44.90). Its bark, particularly rich in polyphenols, enhances the synthesis of collagen XVIII in the three skin layers.
Beech buds are in the heart of the Yon-Ka Vital Elixir (Repairing Nourishing Elixir with beech buds, 30ml, €79).
Sisley stages a toning cedar extract from the Atlas Mountains which acts on bluish dark circles and increases the eye contour's brightness in the newly launched Sisleÿa L'Intégral Anti-Âge Cream for the eye & lip contour (15ml, €155, sold with a massage tool offered during the launch period).

As for Korres, they have dedicated the Arcadia chestnut tree a whole new anti-aging range to be used as soon as you turn 40 (Anti-Wrinkle Firming Day Cream, 40ml, €45.90; Anti-Wrinkle Firming & Brightening Serum, 30ml, €49.90; Anti-Wrinkle Firming Eye Contour, 15ml, €42.90, available in Nocibé stores). Recognized for its antioxidant, anti-inflammatory, and regenerating properties, Lupéol, an extract from Arcadia chestnut tree leaves, fights against wrinkles by stimulating the production of collagen and glycoproteins, enhancing the skin's resistance and youth.
Oxygenating virtues that naturally follow…
Björk & Berries reserves a warm welcome in most of their skincare products based on oxygenation-boosting birch leaves and organic beech bud extracts, like in Skincare Forest Extract Moisturiser (50ml, €49), Perfecting Eye Cream (15ml, €50), Skincare Deep Forest Face Mist (75ml, €29), and White Forest Hand Cream (30ml, €12).
Last but not least, this autumn, famous German shoe brand Birkenstock will launch a range of 28 BDIH and Cosmos Natural-labelled natural skincare references for men and women called Birkenstock Natural Care: it is based on cork oak (the brand's signature, since it is the flagship material of their historical shoe soles), an alleged lifting agent. There will also be moss or baobab extracts.
Perfumes that invite us to stay home with complete peace of mind…
Woody, elegant scents with a serene smell inspire trust. And as autumn is coming, they have it all to seduce anyone. Other than Chêne Noir by La Chênaie, we can mention White Forest by Björk & Berries (Eau de parfum, 50ml, €79), or Peuplier Aspen, the latest Lalique home fragrance with notes of cedar, cardamom, eucalyptus, and cypress (Room Spray, 100ml, €59, Voyage de Parfumeur Collection, as from October). Let's hope these new fragrances will be as successful as the Serge Lutens Féminité du Bois…
© CosmeticOBS-L'Observatoire des Cosmétiques
© 2017- 2022 CosmeticOBS