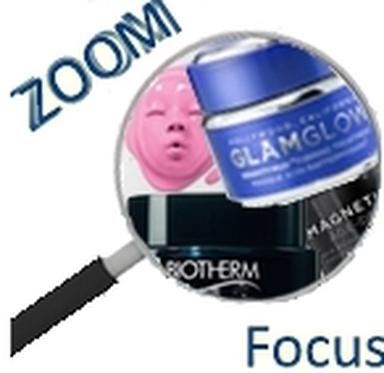 There is no doubt creativity is most productive in the cosmetics segment of face masks. Among the hundreds of new launches, here is a selection of four masks with 'special effects' which are really astonishing given their materials, actives, or effects, and might actually pave the way for others…
What is new is that, by becoming the new playground for skincare, masks are driving facial skincare towards originality and surprise. And they are also inspiring.
We already got an example with the sleeping mask, which revolutionized the night cream segment, while making it show real signs of aging!
After non-woven masks, bio-cellulose, alginates, effervescent peeling masks, single doses for almost everything, hot and cold… here are four particularly innovative products, where colour (black or flashy) plays a significant role. These four exercises in style might actually create real trends…
Magnet mask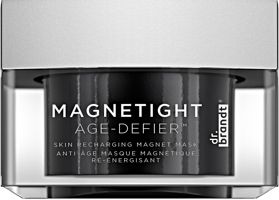 Of course, Magnetight Age-Defier, an anti-aging, rejuvenating, magnetic mask by Dr Brandt (90g, €75, in Sephora stores) loves the skin, but it is mostly for its magnetic action that it seems so bold, even a bit 'magic'. This black mask based on iron powder and energizing iron tourmaline is activated by magnetic particles: together, they generate electromagnetic interactions to reduce signs of aging and soften the effects of stress and environmental aggressions on the skin. Apply it with a spatula and remove it all after ten minutes with a magnet, without any contact with the skin. Then, you can make the excess penetrate. Trying it is a unique sensorial experience (absolutely comfortable), but it is also relaxing (features are less strained). What is the advantage? No need to rinse it off, no water on your face, and your skin appears younger and fresh. From MRI to cosmetics, it is both eternal and futuristic… there is no doubt we will talk about magnetic science for long!
A Mako Moulages® game…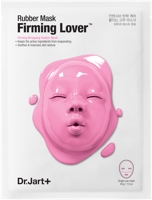 These masks will make anyone go back to childhood… Based on the modelling technique, the rubber masks by very Korean Dr Jart create a coloured occlusion (blue for hydration, pink for firmness, yellow for radiance) to guarantee the intense diffusion of the actives: Moisturizing, Illuminating, or Firmness Rubber Mask (45g individual mask, €10.90, in Sephora stores).
Beauty sleep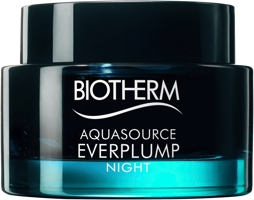 The actives contained in this night mask react to darkness to repair and nourish the skin in depth: Aquasource Everplump Night by Biotherm (75ml, €50, as from March 13). In the heart of this formula, you will find a microalga with revitalizing properties that is particularly reactive to black. Cultivated in complete darkness, it releases 'energy generators' which stimulate cell renewal and strengthen the natural repairing process of the skin overnight. The second innovation is its shape memory, elastic gel texture, which acts like a second natural skin barrier, releasing moisturizing agents all night long: the skin is ready to face another day! Last points: the black colour of the mask originates from the natural extracts in it, and the formula contains neither silicones, nor artificial colourants. Ultimately, this mask can be applied with the fingertips or a luminous brush (sold separately, price not indicated).
When chromotherapy gets involved…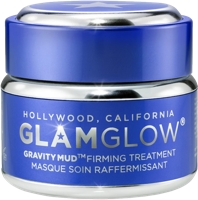 Gravity Mud Sonic Blue Firming Treatment by Glamglow (40ml, €49.95, limited edition) has just been launched, only in Sephora stores. What makes it special? It is a contouring mask which changes colours when drying (initially white, it becomes metal blue). Composed of a serum of
marine algae, 'BioDefine' polymers with an instantaneous firming effect, hyaluronic acid, and icy clay rich in minerals, it smooths and tones the skin on the face, neck and shoulders. An interesting approach to be explored…
© CosmeticOBS-L'Observatoire des Cosmétiques
© 2017- 2022 CosmeticOBS