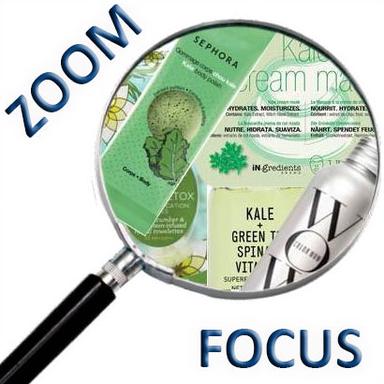 A superfood ingredient par excellence, this plate's star invades beauty. And we can say that its detoxifying properties are just what you need right now! It can even be found in nail polishes! 2019, year of the Kale cabbage???
What can we say about Kale cabbage micellar water (Pacifica Kale Water, 236 ml, €16.90) or make-up remover wipes formulated with the super veggie substance (Pacifica Kale Super Detox deep cleansing wipes, 30 wipes, €9.90; Nip+Fab Kale Cabbage Remover Discs, 60 discs 55 mm in diameter, €11.45)?
A priori nothing very engaging… and yet this star of the organic food markets becomes the darling of our facial skin care products.
Exceptionally rich in antioxidant vitamins and minerals, it offers its supreme naturalness and, as a bonus, its magnificent green colour!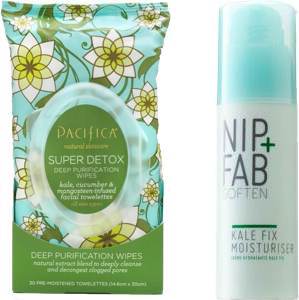 After Youth to the People, which integrates it into most of its treatments (Superfood Facial Cleanser, 237 ml, €29.99; Superfood Moisturizing Cream, 60 ml, €39.99; Superfood Facial Mask, 59 ml, €39.99; Superfood Eye Contour Cream, 15 ml, €32, at Sephora), the brand Nourish London (vegan and certified organic by the Soil Association) dedicates a whole range of detoxifying and anti-pollution properties to it (3D Cleaner with Kale, 100 ml, €36.90; Enzymatic Exfoliating Cleanser with Kale, 100 ml, €23.90; Regenerating Make-up Remover, 100 ml, €23.90; Argan & Kale Anti-Aging Serum, 30 ml, € 48.90; Anti-Aging Eye Care, 10 ml, €43.90).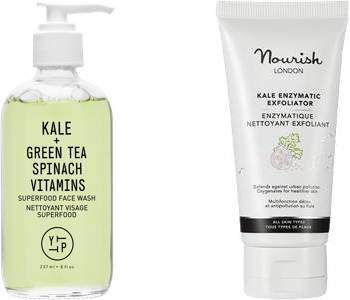 Bobbi Brown imagines a Revitalizing Concentrate N°91 (14 ml, €43.50) bursting with it, while iN-gredients features it in a single-dose mask (Kale Cabbage Cream Mask, the unit mask €3.90).
In February, it will be Sephora Collection's turn to offer a Kale Cabbage Body Scrub (single dose 30 g, 10 ml, €2.99) and Eminence Organic Skin Care to design the Citrus & Kale Potent C+E Mask (60 ml, around €46).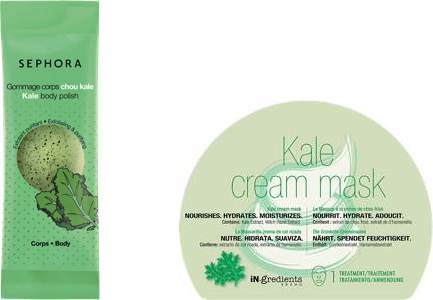 But it is also found in hair care products that improve the resistance of coloured hair (Kale Cocktail Bionic Tonic by Color Wow, 200 ml, €28.45, without rinsing) and even in nailpolishes where "it boosts keratin production, hydrates and nourishes" (Nailsinc Nail Polish Kale, 14 ml, €19).
We're not done hearing about the benefits of Kale cabbage!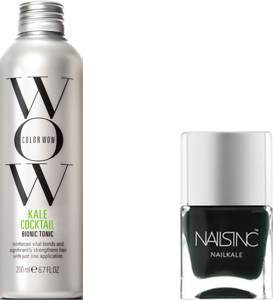 Ariane Le Febvre
© 2019- 2022 CosmeticOBS