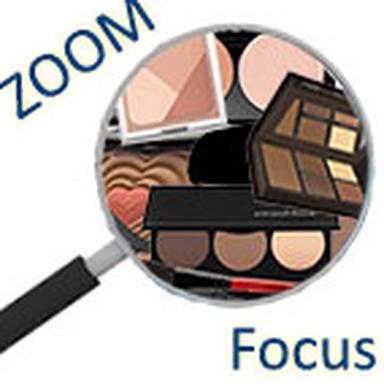 Contouring (or the art of redrawing the contours of the face with a play of light and shadow) ignites the beauty cosmetic sphere. In the spring, it will win every distribution channel, from the most elitist to the most popular. In addition to powders, new textures appear, such as sticks, creams or large jumbo pencils. We now find kits or palettes to sculpt the whole face or just the cheeks.
Straight from the United States, it's the phenomenon of the moment. Contouring, one of the best kept secrets of professional make-up artists, consists of sculpting the contours of the face, using light or dark shadows. The principle is simple and known since the dawn of time: dark colours create shadows, they refine and hide, light colours highlight and illuminate. This purely optical method thus makes it possible to refine the nose, to reveal non-existent cheekbones, to"erase" a double chin, to dig too round cheeks, to have a more rounded forehead or to redefine the oval of the face… Until now, this has been a delicate exercise to carry out (contouring kits were found especially in professional make-up brands such as M.A.C Cosmetics, Make Up For Ever…). Good news, today, not only is the technique becoming more diversified but it is becoming simpler.
Powders: most used textures
Here is an avalanche of kits and contouring palettes! The easiest to use are for cheeks only and contain two compact powder colours, one light and one dark. This is the case of Contour Blush by Nars (37 €, 3 duets, from 17 February), which comes with a specific brush (Pinceau Kabuki Ita, 55 €). The cheek duets are also available in tanning powders, such as Too Faced's Bronzing Powder + Blush 2 in 1 Soul Mates (32 €, in February) or BareMinerals' Palette California Bronze (29 €, in February) which combines two tanning powders and an illuminator. The Make Up For Ever Sculpting Kit (€35.40, 4 duets, starting February 17) allows you to sculpt and correct the volumes of the entire face, playing on the contrasts between light and shadow. The dark tint placed in the hollows decreases the volumes, the light tint applied on the projecting parts accentuates them. Same topo for #Instamarc Poudre Contour et Lumière by Marc Jacobs Beauty (43,50 €, available in 3 duets, from March). Again with a special contouring brush (The Shape - Le pinceau contour visage et fardes N° 15, 39 €). Even more sophisticated are the kits containing 3 shades (Smashbox Step by Step Definition Kit, €44.50; Sephora Sculpting Powders Trio, €16.50, starting February 17). Or the complete palettes which contain 3 blushs and 2 products to define the contours of the face (highlighter and bronzing powder), as well as a gloss to complete the harmony (NARSissist Blush Contouring and Lèvres de Nars palette, 41 €, during March).
Innovative, large pencils with a melting lead
It is the newest texture, the easiest to use also for the uninitiated. It marks less than powder, melts and blurs easily, without demarcation. The correction is also less sharp, softer and natural. Clinique offers it in two products in its star range of large Chubby Stick jumbo pencils (Chubby Stick Face Sculptor or Chubby Stick Face Illuminator, 24 €, from February). The brand also offers real blush palettes with 3 tones that can be used separately or together, to sculpt cheekbones and give a healthy glow (Sculptionary Cheek Contouring Palette, 36.50 €, 3 trios, from February). Bobbi Brown's cheek palette contains two blush colours and an iridescent illuminator (Cheek Palette, 50 €, 3 harmonies, from March).
More confidential, cream textures or sticks
Modular and discreet, creams or sticks are applied after foundation on strategic areas to remodel. You can find them at Serge Lutens (Une Bonne Correction, 150 €, from January 30th), or Laura Mercier (Palette Flawless Contouring, 48 €, in March). The latter combines 3 brown matt creams to restructure and 2 illuminating creams that intensify the reflection of light. Black Up, for its part, offers one of the rare sticks on the market (Contouring Stick Double Tip, 36.50 €, from February 17).
Contouring is becoming more democratic
The first contouring kit will appear in March 2015, in mass distribution: Gemey-Maybelline Face Studio Master Sculpt (2 duets). Let's bet it won't be the last!
The Observatory of Cosmetics
© 2015- 2022 CosmeticOBS