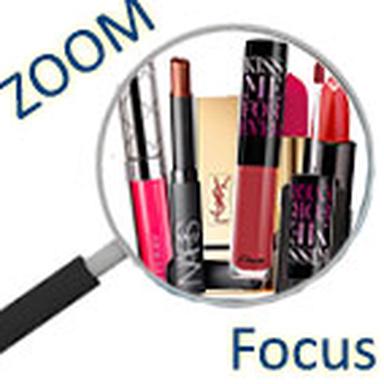 It's hard to escape the new matte lipsticks this winter, but the surprise is that even for the holidays, the petal mouth is in! A must for a soft and sophisticated look… that will change us from the eternal glitter! It's decided, all to the mast!
No more reason to sulk the mast
Nothing is more elegant and neat than a matte mouth. Especially when it's velvety and bright. And you have to admit that the new generation of matte lipstick reconciles the irreconcilable, the impeccable finish and the shine, the hold, the comfort and the intense shades. Easier to wear, they no longer harden features and can now be used at all ages. Moreover, they seduce the younger generations. They are available as bottles (with a foam tip) or as sticks.
Effects velvet ultra-sensorial
Sensual to application, matte neo-red have velvety textures that glide over the mouth like a silky fabric, without drying it out. No weight on the lips… The feeling of lightness is one of their strength. Because today, women, especially the youngest, are looking for this absence of matter, this"bare lips" effect. You don't feel them on your mouth, unlike cream lipsticks or lip glosses, which have more presence. New gel ink (Étam) or velvet gel (Giorgio Armani) textures, without polymers (thus more flexible) allow this small feat. The new sensation of softness and fluidity is brought by supple spheres that wavy and follow the slightest movement of the lips.
Mistletoe under the mistletoe!
Chic, our lips won't compete with garlands! After Chanel, Givenchy or Nars who all persevere this season (Rouge Allure Velvet Chanel, 32 €, N°337 La Flamboyante, un rouge incandescent ; Le Rouge Givenchy Couleur Intense Matité Sensuelle, 33,50 €, N°315 Framboise Velours ; Pure Mat or Semi-Mat Nars lipsticks, 26 €, 25 shades between them…), it is the turn of Clinique (Rouge Mat Longue Tenue, 22 €), Yves Saint Laurent (Rouge Pur Couture The Mats, 32 €), By Terry (Terrybly Velvet Rouge Lèvres Liquide Intensité Couleur, 32 €, in November), Bobbi Brown (Rouge Creamy Matte Lip Color, 25 €)… to propose these refined lipsticks. Kiss Me Forever d'Étam has just been released (7.90 €, 20 shades) and lies between the intensity of a long-lasting lipstick and the lightness of an ink. Bourjois proposes for the holidays its Red Velvet Edition (13,90 €) in the colour 09 Happy Nude Year ! Serge Lutens creates L'Étoffe du Mat (70 €, a single shade, starting in November), a mat lipstick that dresses lips with coverage and"fatal" red. Particularly innovative, Lip Maestro Mat by Giorgio Armani (€31.90, 12 shades including 414 and 634 shades, two true reds in the Orient Excess Christmas collection, from 3 November) is an intensely luminous matt lacquer. This perfect hybrid combines translucent spheres that illuminate the pigments from the inside and the absence of a white"base" (the latter tends to tarnish the tints). Result: a deep color that doesn't move and a bright matte finish. Same matte finish and long-lasting hold for the Exclusive Les Rouges Purs Collection from L'Oréal Paris (Color Riche Lipstick ,12 €).
The Observatory of Cosmetics
© 2014- 2022 CosmeticOBS