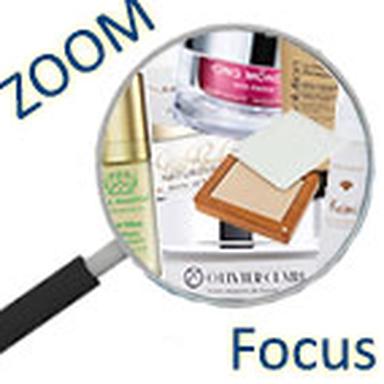 Luxury trend for these new very"natural" treatments (sometimes certified organic, but not always), top of the range in their prices as in their formulas. A mixture of sophistication and naturalness for creams that are close to 100 euros, even exceeding them cheerfully ! Who said that organic or natural cosmetics shouldn't make you dream?
Some certified organic cosmetics immediately position themselves as luxury brands. This is the case of Perlanesse at Laboratoires Bimont or Tata Harper. The first, French, distributed in spas and luxury hotels (as well as on the Internet), does not offer a single product for less than 119 euros (Ikken Contour des Yeux Mirifique, 10 ml, 119 €). Among his latest creations, which combine all fresh water pearl powder (or mother-of-pearl extract), organic donkey milk and Japanese inspired names: Ishin' La Crème Prestigieuse, Protection global out of time (glass jar 50 ml, 249 €) which, according to the brand, contains no less than 130 plants and is so powerful that it is applied only once a week! Or the Pearl Treasures box (299 €) which combines 90 capsules Infiniment Perle® (food supplements were the initial core business of Laboratoires Bimont) to be taken orally, with two anti-aging night treatments (Yume Night Serum magnifying face and décolleté, 20 ml, and Shin'Ya Divine Night Cream face and décolleté, 50 ml). Tata Harper, American, is also, since the origin, as chic as expensive! American eco-bobo stars like Gwyneth Paltrow, as well as the beauty press, have fallen in love with her care. handmade, which do not contain a single synthetic component and are very rich in active ingredients "(38 in Elixir Vitae Ultimate Anti-Wrinkle Serum, 30 ml, 365 €). The great strength of this brand is to master research, development and production in its 500 hectare farm in Vermont. Most of the ingredients are grown there. Its best-seller: the Rejuvenating Serum (50 ml, 150 €). Latest creations: Restorative Eye Cream, Repairing Eye Contour (15 ml, 90 €), Boosted Contouring Serum, Lift & Firming Serum (30 ml, 185 €), an organic anti-ageing serum with an immediate tightening and smoothing effect. Or the Night Mask with hyaluronic acid (50 ml, 110 €).
More affordable premium organic care
In the more accessible high-end segment, we can also mention Absolution, Lodesse or Annemarie Börlind. For its Naturoyale range, formulated with a complex of white truffle and spring water drawn from the Black Forest, the latter offers the Active Day Care (50 ml, 99 €) or the Repair Night Care (50 ml, 104 €), both dedicated to mature skin. Arty and French, the Absolution brand has just launched a remarkable make-up remover with a relatively high cost for this type of product (La Crème Douce Démaquillante, 125 ml, 39 €), as well as a Systemic Mist, Tonic and two-phase care (125 ml, 37 €) to massage with fingertips. As for Lodesse, its Second Skin Cream N°1 (40 ml, 76 €) nourishes and hydrates in depth thanks to a perfect synergy of eight physiological lipids (squalene, waxes, free fatty acids, triglycerides, ceramides, phospholipids, glycolipids, cholesterol). Rich in antioxidants (coenzyme Q10, alpha-lipoic acid, vitamin E, polyphenols), its soft orange texture, sip of beta-carotene, gives a healthy glow and prolongs tanning.
Finally some pretty natural makeup to look at!
As for natural make-up (but not certified organic), we salute the elegant packaging in cherry wood and aluminium from Colorisi. Let us bet that they will attract a new public as sensitive to the aesthetics of the container as to the ethics of the content. In this case, all the products are articulated around a central ingredient, the vegetable extract of coffee, plumping and antioxidant. The fragrances are 100% natural and carefully selected. Created by Vincent Honnart, founder of Bo.Ho Cosmetics, the brand has 36 references for eye, lip and complexion make-up (Goji lipsticks: 25 €, Mascara, Eyeshadow or Eyeliner: 25 €, Blushs powder: 32 €, Compact powders: 36 €…).
Very"natural" precious but not certified organic creams
This is the case of the entire Infinité global anti-ageing range with Cinq Mondes camellia oil that has just been launched (Infinité Cream, 50 ml, 143 €; Infinité Eyes and Lips Concentrate, 15 ml, 92 €; Infinité Balm, 30 ml, 123 €). The new Olivier Claire brand has also opted for naturalness optimized by science. It was born out of the passion for plants of its founder, Olivier Couraud, and his deep conviction that"we are the best in the world. the living goes to the living ". Its Major Beauty Treatments, distributed in Selective, are based on fresh plant cells combined with native cells, as well as fresh sunflower pollen, anti-stain narcissus extract and a high concentration of hyaluronic acid. The line goes to the essence with for the moment three anti-ageing treatments, one serum and two creams in two different textures (Global High Concentration Serum, 30 ml, 250 €; Native cell cream and plant extracts Global anti-ageing care, 50 ml, 138 € or in its rich version: Rich High Performance Cream, 50 ml, 220 €). Exertier is also a new luxury cosmetics brand that focuses on mountain assets. Created by Maud and Julie Exertier, its history is written in the heart of Savoie with formulas inherited from their ancestor herbalist. Surrounded by experts, they looked at one plant in particular: the Venus Shoe, the rarest orchid hiding at the top of the Courchevel valley. Intrigued by its exceptional resistance to a hostile environment, they have developed an active ingredient that is antioxidant, anti-inflammatory, soothing and moisturizing: orchid gold (Orchid Gold Serum, 30 ml, 115 €; Orchid Gold Day Care, 50 ml, 75 €, available in pharmacies).
The Observatory of Cosmetics
© 2016- 2021 CosmeticOBS