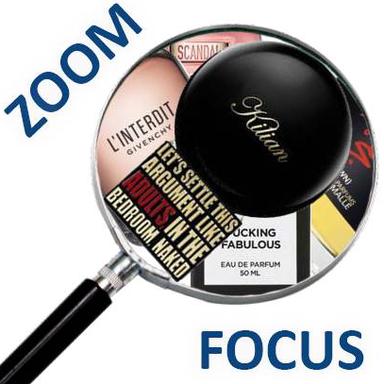 With the autumn's flagship launches (L'Interdit, L'Innommable, Adults, Good Girl…), sulphurous fragrances are becoming increasingly important. It is impossible to go unnoticed with these sensual and (often) animal fragrances. Sex appeal concentrates that allow you to cross boundaries safely….
Transgression is a fertile idea in perfumery. In the past it has given birth to Sécrétions Magnifiques or Putain des Palaces (both of d'Etat Libre d'Orange), Fucking Fabulous (by Tom Ford), Décadence (by Marc Jacob) or Illicit (by Jimmy Choo), to name only the most recent… but it is back in the spotlight this autumn.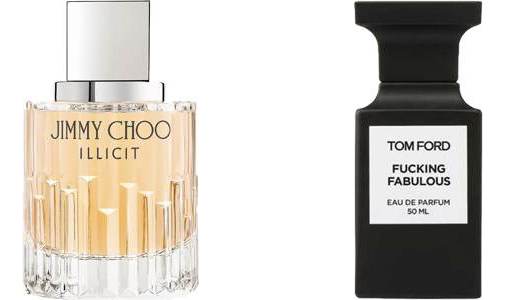 L'Interdit, Givenchy's new women's fragrance (the first one was created for Audrey Hepburn in 1957) is one of the major launches of the new season (Eau de parfum, 35 ml : €64.50; 50 ml : €92 or 80 ml : €111). It releases a white flower - the tuberose, the most narcotic of all white flowers - with black notes, with smoky and root accents (vetiver, patchouli). An invitation to defy convention! Elegance and audacity are also the signature of the packaging, a refined bottle with rounded corners, laced with a ribbon and enclosed in a black and white case that reveals an unexpected scarlet red inside.
With Adults by Kilian (Eau de parfum, 50 ml, €85, at Sephora), a real invitation to caress, the message is much more explicit: "antidote to love quarrels, this fragrance is designed to be reconciled through sex" clearly exposes the designer! No more couple therapies and long evenings leafing through personal development books, this oriental woody fragrance (fig milk, cedar, vanilla…) lets the body speak. It is true that the brand is an expert in "sulphur fragrances (Smoke for the Soul imitated the smell of cannabis) and seduction games without inhibitions! A marketing concept like any other…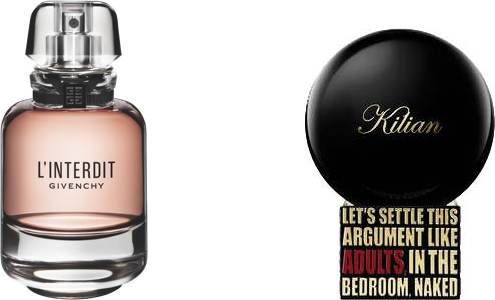 Sensations forbidden….
Serge Lutens' L'Innommable (100 ml, €290) is the first creation of a new Skyscraper Collection that will now feature 11 existing fragrances (Tubéreuse Criminelle, Cuir Mauresque, Fille en Aiguilles, Fumerie Turque, Louve, Muscs Koublaï Khan…). This spicy amber resinous (Siam benzoin, cumin, can be a touch of immortality) with animal inflections and "burned" embraces the skin. Terribly "Lutens" we will love it or we will hate it…
Why this name? Serge Lutens, whose fragrances are blessed bread for shrinks, was born out of an adulterous relationship and does not want to take refuge behind a name…
Another sulphurous fragrance by its composition, which brilliantly revisits the Middle Eastern tradition (the name of the fragrance is written in Arabic on the bottle): Dawn by Carlos Benaïm at Editions de Parfums Frédéric Malle (100 ml: €1,100 or 50 ml: €650). At the heart of the perfume (at dawn in English), in abundance (which explains its price), a new East Asian oud specially extracted by the prestigious Grasse laboratory LMR (Laboratoires Monique Remy).
Dominated by this note of incredible richness, the simplicity of the composition is only a mirage: its opulent and colourful texture is supported by high pillars - first a burst of fresh rose and invigorating pink pepper, then the warmth of labdanum and incense, troubled by the deep shadow of oak moss.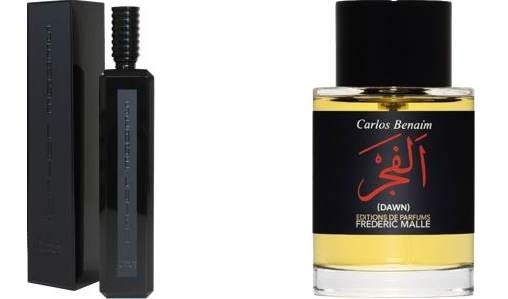 All the feminine complexity….
This is what Caroline Herrera has done with Good Girl, who comes in France in October (30 ml: €59 ; 50 ml: €89 or 80 ml: €114, at Sephora). Between black and white, luminous and resolutely dark notes, this sensual fragrance was born of the contradictions and constant duality of the modern woman. The seduction of jasmine contrasts with the rich aromas of cocoa and tonka bean. Almond and coffee give it its vitality, while tuberose eroticizes the perfume in fine.
Its bottle - a night blue stiletto mounted on a thin and infinitely long golden stiletto heel - completes this "land of contrasts" where femininity flirts with darkness.
Finally, Scandal By Night Eau de parfum intense is Jean-Paul Gaultier's latest opus (30 ml: €62 ; 50 ml: €90 or 80 ml: €114) which features an intoxicating tuberose (once again!) softened with honey, sandalwood and tonka bean.
Ariane Le Febvre
© 2018- 2022 CosmeticOBS