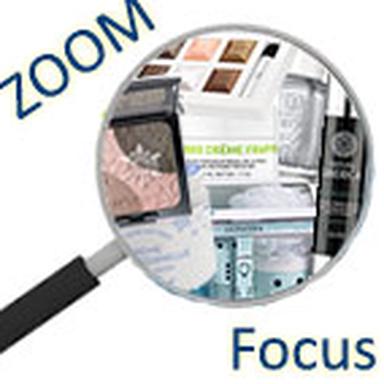 The cold is barely showing his nose but, this winter, the brands have decided to bet on him! The poetry of the frosty weather wins care, varnish and make-up… Not to mention the mountain brands with the alpine chalet look! The idealization of the"folklore" of winter (powder, frosted tones, crystals and snowflakes…) gives birth to complete collections that wrap us in cocoons of sweetness. Heidi not dead..;
Neiges et merveilles collection, Palette iceée, Virgin snow, Crème frappée, Babylips Winter Delight, Vive la neige, Crème Nuit Polaire aux algues boréales, Véritable Crème de Laponie, Baume des montagnes, Gourmandise des Alpes, Natura Siberica… entire ranges are dedicated to the"imagery" of the cold… Snow and all the representations that surround it have always made us dream, so, in beauty, we do not deprive ourselves of this little"extra soul" that it confers to cosmetic products.
Treatments that bring beauty to the top
Let's start with the"brands of the peaks", born from the culture of cold and winter sports, such as Pure Altitude, Polaar, Natura Siberica or Exertier. They all contain berries, mountain flowers like edelweiss and Arctic plants that have developed amazing resistance (including powerful antioxidants) to survive in extreme conditions. An avalanche of lip balms, hand creams or special cold break over our winter, like the SOS Repair Mountain Balm from Pure Altitude in a Collector's Edition for the brand's 15th birthday (50 g, 24.50 €) or Extreme Protection, Gourmandise des Alpes nourishing lip balm SPF 15 (18 g, 15 €), or Edelweiss Cream N°1 Protective and Moisturizing (50 ml, 56 €), one of the best-sellers. Polaar offers the Eternal Snow Cream with Arctic Flowers (50 ml, 39.90 €), the Polar Night Cream with Boreal Seaweed (50 ml, 42.90 €, in January), as well as the entire La Véritable Crème de Laponie range (50 ml, 19.90 € the facial cream; 15 g, 11.90 € the Lip Balm; 75 ml, 16.90 € the Hand Cream, these last two from January). Natura Siberica, new Russian organic brand, launches 45 references at Monoprix. Among the latter, the Butter Natural Dahuria Body Cream with Siberian Ginseng (370 ml, 16 €), Royal Caviar Extra-Lift Face Cream with Beluga Caviar (50 ml, 21 €), Youth Lifting Face Cream with Snow Cladonia (50 ml, 15.99 €) or Taïga Daily Hand Protection Cream with Pine (75 ml, 5 €). Finally, during the Christmas and February holidays, the Les Airelles alpine palace and the Exertier laboratory (a top-of-the-range confidential brand"inspired by Courchevel") invite you to live the first holistic care experience born in the mountains, in a transparent bubble nestled at the top of the peaks. We will be able to receive the famous Japanese anti-aging care Kobido, revisited by Francine Thekal (specialist in Kobido for over a decade), to adapt to the needs of skin solicited by extreme cold (Bulle de Beauté Exertier Les Airelles in Courchevel, 390 € for an hour including the transfer). Probably the ultimate and most luxurious beauty date of the winter!
Snow falls…
To break the ice and send cold, wind and frost, Sephora's Let it snow collection is sovereign! Glacier blue decorations sprinkled with flakes and powdery floral fragrance transport you straight to the heart of the snowy valleys. From the Moisturizing Body Cream (250 ml, 9.95 €) to the Effervescent Snowballs for the bath (6 x 46 g, 9.95 €), via the Shower Cream (140 ml, 3.95 €) and the Moisturizing Hand Cream (50 ml, 4.95 €), the brand offers no less than 20 products. More classic, Éclat d'Hiver Soin haute nutrition is the safe winter value of Dr Pierre Ricaud (50 ml, 20 €).
Shivering" creams
Nothing like these ice creams to shake off the torpor of winter: Bamboo Crème Frappée gelée fraîcheur réveil de la peau d'Erborian (50 ml, 35 €), Lotion Prune Givrée Givrée The Body Shop (250 ml, 13 €). Or Secret d'Excellence La Crème de Galénic (50 ml, 85 €, starting in March) which plays the cold card in its composition: snow algae or high mountain algae, emulsion texture"crystal fusion". But the cold effect is particularly effective in decongesting the eye area, as in Royal Caviar Firming Eye Ice Cream with Natura Siberica Beluga Caviar (15 ml, 21 €).
Frosted make-up
The six eye shadow colours of the Palette Glacée de Givenchy (61 €, Christmas edition 2015) range from coral to frosted white, including glittery brown or glitter, in a crystallized white case. Enchanted Snowflakes Meteorites Collection Neiges et Merveilles by Guerlain (65 €) looks like a magical snowball whose perfecting pearls are accompanied by pearly flakes that reflect light. Babylips Collection Winter Delight by Gemey Maybelline (3.90 €) are tinted lip balms, enriched with honey, shea butter and centella asiatica. Virgin Snow Winter Collection d'Essie (Nail polish 13,50 ml, 11,90 €) unfolds its platinum tones lamé (387 Après-chic), parme frosted (388 Virgin snow), or pink powdered iridescent (389 Peak show). As for Artdéco, its entire make-up collection is called Arctic beauty : - Arctic Beauty Blush (24,50 €) contains a rosy monochrome in a starry case. - Arctic Beauty Highlighter (24,50 €) is an illuminator with pearly shades that can also be used as an eye shadow. - Arctic Beauty Dust (24 €) is a fine sparkling powder with a delicate vanilla scent, for both skin and hair, in a retro pear bottle. - Sparkling Lash Drops (€12.50) is a pearly gel with a light texture that rests on the lashes like small diamonds. - The Art Couture Nail Lacquer varnishes (11,90 €) are also available in shimmering polar tones (Couture Crushed Ice, Couture Pearl, Couture Ice Flower, Couture Frozen Land). I can't wait for the cold to come!
The Observatory of Cosmetics
© 2015- 2021 CosmeticOBS