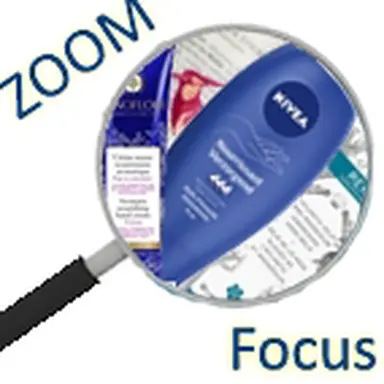 The season of hand creams has come! The good news is, at last, they are presentable, even luxurious. New nicely-shaped packaging (oval, pebbles…), original decorations, and precious formulas stand out as the end of the year approaches. Design and skincare have finally blended!
There is something else in life besides 75 ml tubes, and given the frequent use we make of them in winter, there is no reason why our hand creams would make us feel ashamed! Why would they look ugly?
Oval and soft touch trends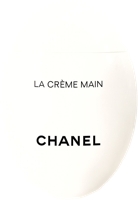 They too can be highlighted with pretty decorations or new shapes, like that of Chanel, which is packed in a pretty soft touch pebble (Hand Cream, 50 ml, €49).
To the age-old tube, the luxury house preferred an originally-designed, ergonomic pebble in perfect affinity with the hand which conceals a unique technical innovation that required over four years of collaboration between the Packaging Department, the Artistic Direction, and the formulation laboratory. Inside the packaging, there is a retractable pocket that contains and protects the formula. Just press the pebble to deliver the dose of cream. Use after use, the pocket retracts, but the shape memory pebble remains intact. Isolated from any contact with the outside, the formula is protected from the air and impurities, and the case remains clean. Both elegant and convenient, this perfect travel-sized cream cannot but be shown off!
The content is as refined as the container: Rose de Mai and Iris pallida wax extracts, glycerine, hyaluronic acid, shea butter… And the melting texture shows an exemplary discretion in contact with daily objects.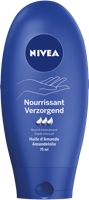 But the selective network is not the only one to offer smart packaging, as can be seen with Nivea, who are launching in supermarkets four new creams in oval packaging that instantaneously curls up in your hand and reveals as pleasant to look at as to touch. The base tip can also be put on a desk, a bedside table… Head down, the cream is always ready to be delivered (Nourishing Hand Cream with almond oil, Soft Hand Cream with shea butter, Repair & Care Cream with Dexpanthenol, 75 ml, €2.65 each; Anti-Aging Hand Cream with Q10 + UV filters, 75 ml, €3.10).
The power of aromas and vintage decorations in the spotlight

Made in the traditional way, the Green & Spring hand creams inspired from British Victorian gardens are decorated with birds with old-fashioned charm. They also stand out with their generous pump-bottles and aromachological fragrance (Repair & Restore, Relaxing, or Indulging Hand Cream, 300 ml, €21, on Feelunique.com).

You will get the same retro look with the Red Skincare Moroccan Rose or Atlantic Kelp Hand Creams (50 ml, €17 each), or the Fresh Citron de Vigne or Honeysuckle Moisturizing Hand Creams (30 ml, €12).

Sanoflore is to launch three aromatic nourishing hand creams with delicious perfumes To relax, To focus, or To invigorate (30 ml, €9.10 each, as from January).
Some brands do not hesitate to claim their creams get you ready for sleep (Nourish, Breathe & Sleep Hand Balm by Neom Organics London, 50 ml, €19)!
But new hand creams can also stand out with their gluten-free, vegan formulas and exclusive ingredients, like mango and nut butters in the Hand & Body Balm with argan oil by Kahina Giving Beauty (28.35 g, €48), or the konjac cream in The Nail Kitchen Hand & Nail Cream (100 ml, €22).
© CosmeticOBS-L'Observatoire des Cosmétiques
© 2017- 2022 CosmeticOBS