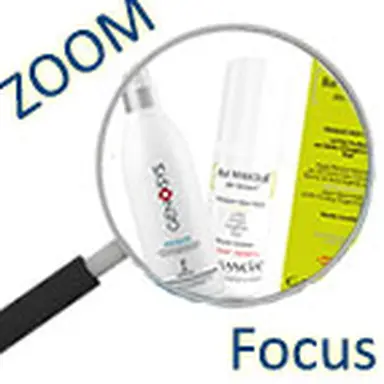 These delicately effervescent"champagne" masks deeply cleanse the skin. At home or in the cabin, they allow you to"bubble" without a watch (you rinse them as soon as the"fizzes" have disappeared) and… you promise them a great future! Zoom on the cosmetic news of the week by Ariane Le Febvre.
Cosmetics is always eager for new sensations. But we must admit that in this field, and even if they are presented as such, they remain rare! Except this week, with the experimentation, at home and in the institute, of a really surprising new sensation, brought by an active oxygen self-foaming cleansing mask. The result is an effervescence that pleasantly tickles the skin. Enough to blow a new air on the beauty planet… It didn't take more to arouse interest! Sometimes, two products are enough to initiate a trend. Especially when you're sure they're gonna make little…
The first is from the Garancia brand and will be available in pharmacies and at Sephora from March 15. This is the Wizards' Masked Ball, Ultra Purifying High Tech Mask Oxygenating Glow to use at home (airless bottle 20 g, 28 €, the capacity can make 6 masks, says the brand). At the heart of this mask that does not lack air, an exclusive complex called Oxypop®, which combines 4 illuminating and purifying botanical extracts (larch, cucumber pulp, silvery willow bark, fresh lemon juice extract supplemented with white volcanic clay from Montmorillonite) with an original oxygenating system. The latter captures the oxygen present in the air and diffuses it into the skin cells to give them radiance, vitality and stimulate microcirculation. Its cream-gel texture becomes white and opaque when applied. One gradually feels fine bubbles forming on the skin while sparkling. The sensation is so amazing that we are surprised to observe the transformation in the mirror! But what is particularly appreciable with this mask, it is… to forget his watch and to trust only his feelings! Indeed, one often hesitates on the time of pose of a mask and the fact of having to consult the time to know when to remove it represents a constraint. Nothing like it with this one. After spreading it in a thick layer over the entire face (avoiding the eye contour area), the oxygen bubbles are left to form on their own, and when the"sparkles" have disappeared (about 5 minutes later), rinse. The results are immediate: the skin is soft, purified and radiant with radiance, the complexion much lighter, pores tightened. Finally, its frequency varies according to skin type: once a week if it is mixed or oily, once a month if it is dry.
The same topo, but this time in an institute with the Snow Booster cleanser from the Genosis Professional range, a mask that is also self-foaming, effervescent and sparkling, that is left to work for a few minutes (Anti-ageing facial treatment starting at 120 €). Intended for all skin types, its formula based on plant extracts (Arnica, Gentiana scabra, Yarrow and Wormwood) and oxygen particles, eliminates skin impurities, deeply cleanses pores, accelerates cell regeneration and offers antioxidant and bactericidal effects. It is the essential prerequisite for any institute treatment carried out with Le Cube O2+, a high-tech oxygen platform created by Cap Actuel, a company specializing in the design, manufacture and distribution of aesthetic equipment, which has believed in the revitalizing virtues of oxygen since the very beginning. The Cube O2+ allows, in the form of propulsion, nebulisation… to transfer pure oxygen at 95% and active principles in depth to cutaneous cells. The results on wrinkle smoothing and complexion radiance are quite impressive!
The Observatory of Cosmetics
© 2014- 2022 CosmeticOBS