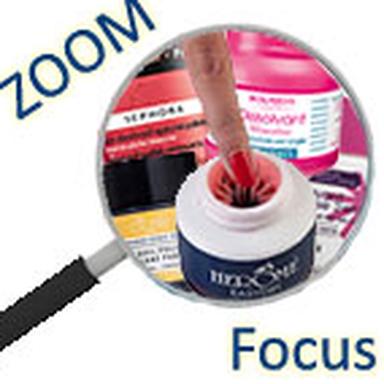 Particularly practical when travelling (they do not sink in the suitcase), the foam blocks launched a few years ago have made small! They are now available in mini formats for holidays, but also in foot versions, glitter varnishes, etc. Most are scented and formulated without acetone.
Chronicle of an announced success
They imposed themselves a few years ago and we immediately adopted them. When you have a nail snag (so you don't damage the other nails), when travelling or in regular use because they are economical (with them, more need for cottons, even if their price remains higher than a conventional nail remover in bottle) and effective. They simplify everyday life.
Among the first (its Dissolvant Miraculeux 1 Seconde par ongle dates from 2012), Bourjois has just launched a"Holidays" version (hear small format) with a fruity vanilla scent and sweet almond oil, for intensive use of varnish on holidays: Dissolvant Miraculeux 1 Seconde Holidays (35 ml, 6.15 €). The brand also proposes a formula hands and feet, equipped with an exclusive mouthpiece feet, with the perfume of red fruits (Dissolvent Miraculeux 1 Seconde Mains et Pieds, 75 ml, 9,50 €).
When the cushion takes the solvent…
Even if one finds them (little for the moment) in the specialized brands for nails as Herôme, the dissolving baths are found especially in the Large Distribution (Dissolvent Mousse de Berangé, 40 ml, 2,50 €; Express Remover de Maybelline, 75 ml, 1,30 €…), or the private labels as Nocibé (Dissolvent Mousse 2-in-1, 40 ml, 5,90 €) or Sephora, which proposes several variants.
First at Ciaté, enriched with marula oil and vitamins E and B5 (Dissolvent Parfumé, 30 ml, 5.95 €, four flavours: mint chocolate, orange chocolate, white chocolate and dark chocolate).
Also under its eponymous brand, in foot formulas with two capacities (Sephora Special Foot Remover Bath Express with Vitamin B5, 50 ml, 2.95 € or 125 ml, 5.50 €) or to remove particularly tenacious glitter or dark varnish. In this case, it is equipped with an exclusive scraper foam to eliminate any type of glitter, patches, tattoos, nail art… (Special Thinner Bath Glitter with white peach extract, 85 ml, 5.95 €).
Finally, the most original is that of Herôme (Easy Dip Dissolvent Soignant, 60 ml : 9.95 €), with its small brushes lined inside the jar, which remove the varnish very easily. Its"care" formula does not dry nails and contains d-panthenol, which acts on the flexibility of the nail. After dipping your finger into the pot, turn it so that the small brushes detach the thickness of the varnish. After several uses or colour changes, it is emptied and refilled with Herôme Acetone-Free Care Thinner (120 ml, 13 €). Besides this trick can be used with all solvent foam blocks!
The Observatory of Cosmetics
© 2016- 2021 CosmeticOBS