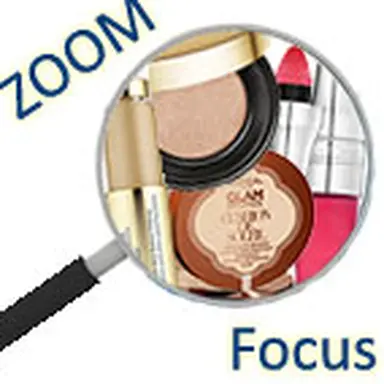 Error of judgment for those who thought the cushion would only be a straw fire! He seems to be settling in when school starts. Consumers have praised this liquid, nomadic and sensory make-up, which illuminates and unifies the complexion without any make-up effect. The new cushion come in more covering foundations and dashing blushes.
Women expect beauty to surprise them and discover new sensations, even for a foundation. It is the case with the cushion (for memory,"cushion" in English, in the reality of the facts, not a cushion but a sponge impregnated with foundation + an applicator). Not only is it ultra-fresh when applied, but its gestures are different: after taking the foundation with the applicator, you pat your face on it and you don't smooth it. The make-up result is very natural, little covering for those who have a lot to hide but it does not mark wrinkles. It melts into the skin tone and no longer dirties the fingers. There were many this spring, from Lancôme to Givenchy, including Yves Rocher, Erborian, Sephora, Nocibé and L'Oréal Paris. It has even been adapted to lips, to give birth to a new kind of lipstick (Juicy Shaker, Lancôme's two-phase lip oil colour infusion"cushion" applicator, 24 €; Givenchy's Cushion Kiss Gloss Gentle Balm, 25 €; Sephora's Wonderful Cushion Lip Cream, 8.95 €). The brands are building on this success in September by refocusing on the complexion.
Sublimate the air of nothing
Let's give back to César what belongs to César… The first to have proposed it is Lancôme which launches in September its Miracle Cushion in a high coverage version (Teint Idole Ultra-Cushion SPF 50, 46 €, refill: 36 €, nine shades, from September 5), without sacrificing its lightness of application and freshness. Barely on the epidermis, the evaporation of part of its components causes the skin temperature to drop by 1.7°C. The rose brand is also creating, in collaboration with Sonia Rykiel, a blush cushion, a true enhancer of good looks, in a Collector's box with the multicoloured stripes of the famous fashion designer, or decorated with motifs signed André (Cushion Blush Subtil Coussin de Blush Rafraîchissant, 41 €, from 5 September).
Sephora also offers one for the cheeks (Wonderful Cushion Blush cream healthy glow effect, 11.95 €), as well as illuminators (Wonderful Cushion Enlumineur face natural glow, 11.95 €). The most original is surely Estée Lauder's: Double Wear Cushion Stick Teint Naturel Lumineux (39 €, from October 3). Long and no longer round, it looks like a big jumbo pencil (but the foundation is fluid) with a tiny integrated sponge, and it changes the usual cushion. The applicator can easily be removed for cleaning. Another special feature: the innovative design of the stick indicating the remaining quantity. Well hydrating despite its long hold, it is enriched with many optical reflectors that energize the skin's appearance. Ideal for mature skin!
Sun Kiss
You can also prolong your tan with the unique"tanning, healthy glow" cushion (Cushion de Soleil L'Oréal Paris, €19.90). A single shade suitable for most skin tones. And a result that you can modulate as you like: the more you tap, the tan goes up! I mean, we're still waiting for Dior's cushion.
The Observatory of Cosmetics
© 2016- 2022 CosmeticOBS